Spotlight Awards
A program dedicated to honoring the educational endeavors of high school theatres in Tennessee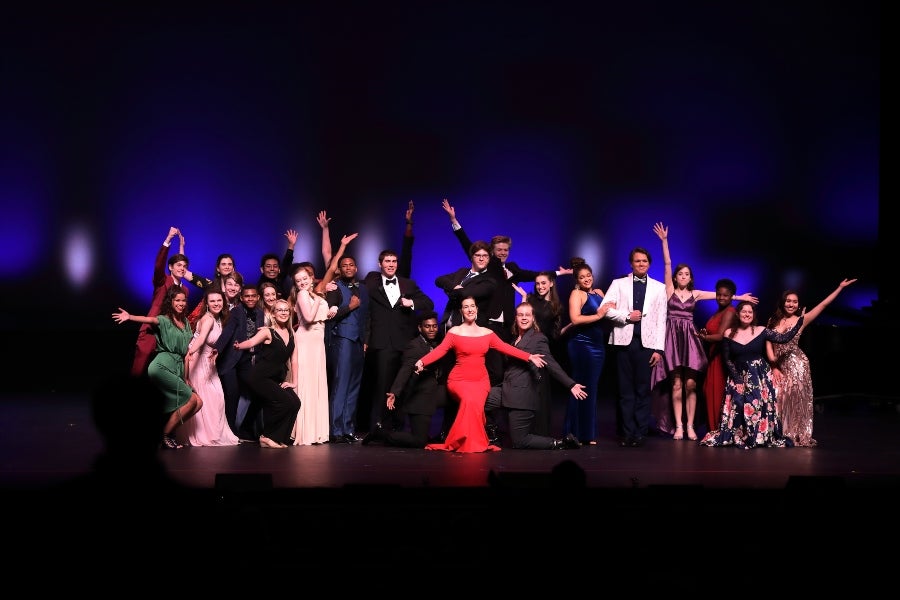 Due to the ongoing pandemic, TPAC and Lipscomb University announce changes for the 2020-2021 Nashville High School Musical Theatre Awards program including a hiatus for in-person events and its Spotlight Awards ceremony. 
 
This is due to uncertainty in how high schools across Middle Tennessee will adjust to the extended coronavirus pandemic and out of concern for the safety of students and teachers, program elements related to school performances, sending adjudicators into schools, and additional in-person experiences for large student groups will be postponed. 
Schools may still register to participate in virtual experience free of charge:
 
·      Audition Video Submission and Scholarships – In March 2021, theatre students in Grades 11‐12 will be invited to submit audition videos for adjudication. Two winners will be selected from the submission to receive $1,000 scholarships.
 
·      Virtual Classroom Workshops – Participating schools will be able to schedule a free synchronous learning opportunity with a guest teacher for virtual class on the topic of their choice, including Playwriting, Creating Characters, Broadway Trivia, and more.
 
·      Webinar Series – Starting in January 2021, Lipscomb and TPAC will present a series of virtual workshops and webinars for the extended Spotlight Awards community.
 
·      Monthly Contests on Instagram – The Spotlight Awards Instagram account (@SpotlightAwards) will serve as the main online hub for keeping the student community engaged with your community with contests and other exciting content.
To participate, please email clafevor@tpac.org for more information.
 
---
The Nashville High School Musical Theatre Awards, or the "Spotlight Awards," has been a huge success since its inception in 2013. The mission of this program is to unite high school musical theatre programs in Nashville and its surrounding counties, offering adjudication, special workshops, and an exceptional awards ceremony. In 2016, Lipscomb University's Department of Theatre and the Tennessee Performing Arts Center (TPAC) collaborated to develop and host the event together, securing one of the most unique partnerships in Nashville. Thousands of high school students have participated in the exciting program, and in May 2017, the awards ceremony moved to TPAC's Jackson Hall, the largest performance stage in Tennessee. Thanks to TPAC's membership in the Broadway League, the Spotlight Awards can send the qualifying outstanding lead actor and outstanding lead actress to the National High School Musical Theatre Awards or the "Jimmy Awards." This is a fun-filled and challenging ten day event each June featuring the most talented high school actors from all over the country working with the best of Broadway.
How does the program work?
Area high schools within two hours of driving distance from TPAC are invited to submit one musical per school year. TPAC sends several adjudicators of the finest professional quality to view one of their performances, which receive full adjudication and scores. In September, all participating schools are invited to a day of free workshops on Lipscomb University's campus, and in May, all are invited to an awards ceremony at TPAC hosted by a special guest from Broadway.
How much does it cost?
Registration for the Spotlight Awards is $300. The price includes the adjudicator visits to your production, feedback from adjudicators, workshops at Lipscomb University, master class opportunities throughout the school year, and up to 40 seats at the awards ceremony at TPAC.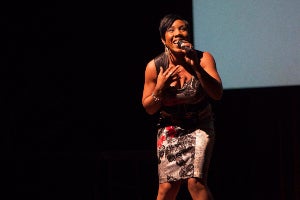 Award Categories
School Awards: Outstanding Vocals, Outstanding Ensemble, Outstanding Costume Design, Outstanding Hair and Makeup Design, Outstanding Lighting Design, Outstanding Set Design, Outstanding Orchestra, Outstanding Sound Design, Outstanding Technical Execution, Outstanding Design Concept, Outstanding Choreography, Outstanding Music Direction, Outstanding Direction, Outstanding Musical
Individual Awards: Outstanding Male Dancer, Outstanding Female Dancer, Outstanding Male Soloist, Outstanding Female Soloist, Outstanding Ensemble Actor, Outstanding Ensemble Actress, Outstanding Supporting Actor, Outstanding Supporting Actress, Outstanding Comedic Actor, Outstanding Comedic Actress, Outstanding Dramatic Actor, Outstanding Dramatic Actress, Outstanding Technical Achievement, Outstanding Lead Actor, Outstanding Lead Actress, All-Star Cast, All-Star Crew
Registration
Cost: $300 per school.
All registered schools will be invited to attend the ceremony. Tickets to the ceremony will be provided for up to 40 per school. Any additional seats may be purchased via TPAC's ticketing site.
Entering
To enter, please complete the online registration and payment. This is the preferred registration, but if you wish to send a check for payment, please first fill out the registration form online, and then mail a check made out to the following address:
Lipscomb University Department of Theatre
c/o Beki Baker
One University Park Dr., Nashville, TN 37204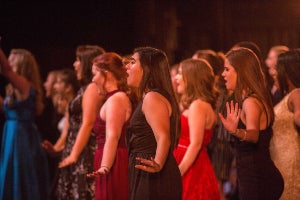 Once we receive your completed registration, we will coordinate a team of adjudicators to view one of your performances. All adjudicators receive special training hosted by TPAC to ensure as equitable and balanced a process as possible. They will each have a rubric that will be the scoring for the show. Their completed rubric will be sent to individual school directors after the performance. At the end of the school year, TPAC compiles the critiques and scores from each show to determine the awards, hosting an intensive lead actor/actress audition and grand ceremony in the biggest hall.