Current Season
We host many events all year long, including mainstage productions, student-led productions, dance concerts, cabarets, and improv shows. Please note that we are still navigating covid-19 and updated protocols will be released per show. Tickets will go on sale for each show a few weeks before opening.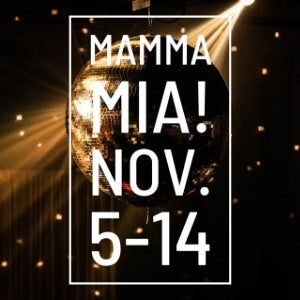 ---
Mamma Mia! By Bjorn Ulvaeus, Benny Anderson, Catherine Johnson
Featuring the music of ABBA

Sophie is ready to get married to her fiancée Sky, except for one thing - she has never met her father and wants him present for the big day. Set on a Greek island paradise, ABBA's greatest hits tell this sunny and funny tale about a trip down the aisle you'll never forget!  

"Perhaps the single most ecstatic musical to open on Broadway since A Chorus Line. Mamma Mia! leaves you uplifted, enraptured and feeling like a number one!" - Owen Gleiberman from Entertainment Weekly
November 5, 6, 12, 13 at 7:30 p.m.; November 7, 14 at 2:30 p.m. in Collins Alumni Auditorium
---
When She Had Wings by Suzan Zeder

Somewhere in Nebraska, a little girl named B can remember a time when she had wings and knows that before she could walk, she could fly. Now those memories are fading and she is desperate to get into the air one more time before she turns 10. When a mysterious figure appears in her treehouse, B helps the woman remember who she is, and together they rediscover flight, metaphorically and literally. 

A beautiful and visionary play for all ages, When She Had Wings inspires the audience to remember their dreams and embrace their imaginations so that they too may take flight.

February 4, 5, 11, 12 at 7:30 p.m.; Feb. 6, 13 at 2:30 p.m. in Shamblin Theatre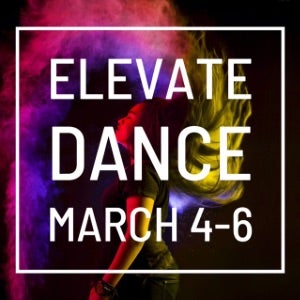 ---
Elevate Dance Concert

Lipscomb Theatre's resident dance company, Foundation Dance Theatre (FDT), in conjunction with invited professional choreographers and theatre dance classes present an exciting performance featuring all styles of dance including jazz, ballet, tap, theatre, modern and more. FDT company members include Lipscomb University students with a strong dance background and a passion for telling stories through movement.

March 4, 5 at 7:30 p.m.; March 6 at 2:30 p.m. in Shamblin Theatre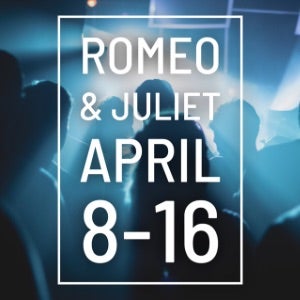 ---
Romeo and Juliet by William Shakespeare

"Two households, both alike in dignity..."

Among the greatest works of art in the English language is William Shakespeare's tragic tale of young love and family rivalry. It is the most famous love story every written and has been one of the world's most popular plays since it debuted over 400 years ago. Come see the pair of star-crossed lovers along with Mercutio, Tybalt, the Nurse, Friar Laurence and the rest of the feuding families and those caught between them as we close our theatre season with this monumental play.

April 8, 9, 14, 15, 16 at 7:30 p.m.; April 10 at 2:30 p.m. in Shamblin Theatre