LDoT Theatre Alumni
We are dedicated to championing our alumni.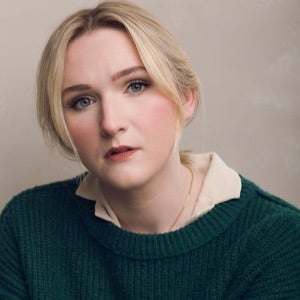 "When I was auditioning for schools for MT, I distinctly remember the difference between Lipscomb and everywhere else: at every other school, I was an audition number, and at Lipscomb's auditions, I was treated as an individual artist. Thankfully, that never changed throughout my entire time there. Now living in New York and working professionally, I realize everyday more and more how lucky I am that I chose Lipscomb. The faculty there feels like family to this day, the environment they have cultivated is an incredible balance of challenging and nurturing, and the acting training is nearly unmatched. I specifically accredit Nat McIntyre, Beki Baker, and Vali Forrester for shaping me into the actor that I am today. The way that the program is structured, it really feels like each student is guided to be well rounded and individual in their craft – I feel like I didn't learn how to be a musical theatre machine, I learned how to be an artist. This confidence of individuality has been more useful to me in my career than any other skill I learned." -Annika Burley, BFA Musical Theatre, 2020
Annika is a New York based actor with her BFA in Musical Theatre. Since graduating, she has made her London debut as Phoebe in As You Like It and her New York debut as a soloist at 54 Below. She has developed characters for several new works with companies such as Nashville Repertory Theatre, Atlanta Musical Theatre Festival, and Studio Tenn. Regionally, she has namely worked with Berkshire Theatre Group (Sally Brown, You're a Good Man, Charlie Brown), Scranton Shakespeare Festival, Nashville Shakespeare Festival (Rosalind, As You Like It), and Commonwealth Shakespeare Company in Boston as Tybalt in Romeo and Juliet and Third Witch/Murderer in Macbeth. She is also the voice of Jane in the new animated series, Dead Sea Squirrels, created by the creators of Veggie Tales, set to premiere on streaming platforms in 2024. annikaburley.com
---
"Going into college, I was so worried about "which path" to take. I wanted to perform, direct, stage manage, and design. I had no idea how to pick. Through the support of the phenomenal faculty and staff of the Lipscomb Theatre Department, I was encouraged to explore all of my interests, and to never compromise myself by "picking." I was told that I had the rest of my life to develop as an artist and there was no reason to limit myself to one focus. LDoT graciously allowed me to venture into a variety of paths and grow within them. Though my major was Musical Theatre, I was not only permitted, but encouraged to take courses of a wide range of focuses. While enrolled, I performed on the mainstage, directed a staged reading, stage managed a mainstage production, and designed/created graphic art and a scenic model for the mainstage. Moreover, through the example of each and every member of the staff and faculty, I was shown what it meant to be a light of Christ. I was cared for, looked after, and encouraged in ways that were truly life-changing. I credit so much of my growth today as an artist and human to the incredible, kind, and astoundingly caring faculty and staff of the Lipscomb Department of Theatre." -Easton J. Curtis, BFA in Musical Theatre, 2022
Easton is an actor, director, and designer born and raised in Nashville, TN. He earned his BFA in musical theatre with a secondary emphasis on directing. While in Nashville, he sang for musical theatre licensors MTI and Concord/Tams in sessions for over 15 of their JR and Student Edition reference tracks. He can also be heard singing in episodes of CMT's Nashville and The Veggie Tales Show. Before leaving Nashville, Easton performed with Studio Tenn and Nashville Children's Theatre as well as Josh Groban and Sarah Brightman through Well Wishes Productions (a Lipscomb professor-owned entertainment company). He has since moved to Orlando, Florida, where he and his wife (fellow Lipscomb alumnus Elizabeth Golden) are working at the major theme parks as well as Orlando Shakes, The Studio Theatre Tierra Del Sol, and New Generation Theatrical. Easton also provides vocal, acting, and audition prep coaching. For more, visit EastonJCurtis.com.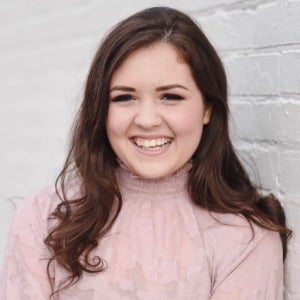 ---
"I was diagnosed with Autism Spectrum Disorder at an extremely young age and always wondered whether or not I would do well going to college or working independently. However, what motivated me through my life was a passion and love for music, art, and storytelling. Lipscomb theatre gave me a support system to really gain skills and make connections with people in the theatre world that have guided me into my career, even if that career is not as a performer. I feel that I'm still able to take lessons that I learned in class or in rehearsals and use them when I am teaching my own students. What's more is that you are deeply supported by your peers. They love you because of your individual strengths and will cheer for you and pray for you. The best part of Lipscomb theatre is absolutely the people. They're the reason that it's as special as it is." -Katie Chance, B.F.A in Musical Theatre, 2020
Katie Chance graduated from Lipscomb Theatre in 2020 with her B.F.A. in Musical Theatre and minor in Psychology. As she gained skill at Lipscomb's theatre department, she also grew a love for teaching dance and theatre, specifically to those with developmental and intellectual disabilities. Katie has also grown a love for interacting with children through the arts, as seen in her work at Character Visits 4 U. Currently, Katie is a rising second year student at Vanderbilt University earning her M.Ed. in Child Studies, with a concentration in developmental disabilities. She is also a fine arts teacher for middle and high school at Franklin Christian Academy in Franklin, TN and the music director at SENSE Theatre, a theater and research organization for children and adults with autism.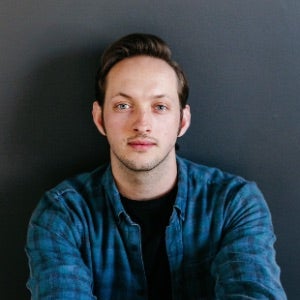 ---
"While attending Lipscomb University, I was able to deep dive into many areas of the industry, and grow my skills in very practical and useful ways. Through intentional training, varied course offerings, and knowledgeable, caring instructors, I learned all I needed to know in order to be successful in my post-college life. After graduating, and with the tools I gained at the Lipscomb University Department of Theatre, I knew I could go into any season of life and work, whether onstage or off, and be set up for success. The professional preparation I received equipped me to have the confidence I needed to move forward into my career and beyond."

Tyler Russell earned his B.F.A. in Theater with an emphasis in directing, and a minor in musical theater performance from Lipscomb University in 2015. Since graduation, Tyler has worked as an actor, director, musician, and author of the New York Times bestselling book series, The Baxter Family Children. His first screenplay, "Maggie's Christmas Miracle," was made into a Hallmark Christmas movie in 2017. He wrote, directed, and choreographed the original musical "It's Christmas!" collaborating with Grammy Award winners Dwan Hill, Alvin Love III, and gospel singer, CeCe Winans. In the summer of 2021, Tyler performed in the world premiere production of CRUSADE, the Billy Graham Musical. Tyler loves creating, entertaining, and dipping into as many facets of the entertainment industry he can. He hopes to shine a light in the world through the arts. He currently lives in Nashville, TN. 
---
"While studying at Lipscomb University, I was challenged and encouraged by the faculty and my peers to tell authentic, gutsy stories through live theatre. The curriculum is built to develop well-rounded, smart artists that come away with experience in both technical and performance based classes. I am so thankful for the rich opportunities, mentors and friends this program brought to my life." -Ann-Marie Bagge, B.A. in Theatre Education, 2017
Ann-Marie recently worked for Marathon Digital in New York City, a social media company representing Broadway, Off-Broadway shows, national tours and other regional theatre companies around the world. She currently resides in Chicago, IL.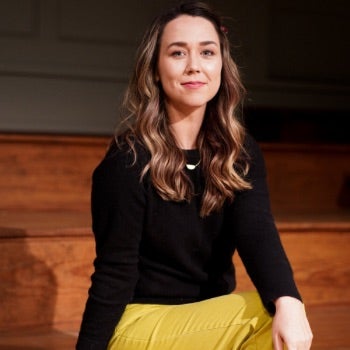 ---
"Studying at Lipscomb University provided me with opportunities as a student to work with industry professionals both in and outside of the classroom. These relationships were vital to my artistic growth, and allowed me to widen my professional network." — Emily P. Faith, BFA in Acting, 2013
Emily is an actor, director, and educator with an M.A. in Drama Therapy from Lesley University in Boston. After receiving her BFA in Acting from Lipscomb University, Emily performed in touring and regional companies throughout the U.S. including: Watertower Theatre, Arkansas Repertory Theater, Central Square Theatre, and Actors Bridge Ensemble. When not performing, Emily serves as a teaching artist for the Dallas Children's Theater, Dallas Theater Center, Watertower Theatre and AT&T Performing Arts Center. She is also the co-founder and artistic director of the Lily & Joan Theatre Company in Dallas, Texas.
---
"Lipscomb University's Department of Theatre took my love for the stage and helped me craft it into a career in the Film/TV industry. My four years at Lipscomb were spent molding and shaping me into a jack-of-all-trades type of artist: from training and workshopping with industry professionals, to building sets, to sewing costumes, to directing my own work. Lipscomb takes the phrase "well-rounded artist" and makes it come to life. I am incredibly grateful for the connections and skills this program has given me." -Virouna Elia, BFA in Acting, 2018
Shortly after graduating, Virouna signed with her dream agent and began appearing in television commercials and music videos (including Thomas Rhett, Blake Shelton, and HARDY) all across the Southeast region. You can see her in Netflix's "Messiah" and Lifetime's "A Welcome Home Christmas." She is also on "Bettor Days" on ESPN+.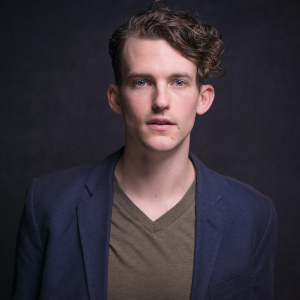 ---
"My training at Lipscomb allowed me to learn about every aspect of theatre; beyond performing, I directed and choreographed, worked the box office, built scenery and costumes, designed lights and sets, developed invaluable teaching artist skills, and performed with the Improv Team and Dance Company. This thorough theatre education has made me a stronger actor, collaborator, and artist. In today's industry, you have to be more than just an actor; having all these skills in my tool belt has given me a greater appreciation for the craft, the confidence to express my artistic voice, and the skills to follow through in the work." — Austin Ryan Hunt, BFA in Acting, 2015
Following graduation, Austin spent a season with the Orlando Shakespeare Theater as a performer and teaching artist. Since then he has performed regionally with theaters including Drury Lane Theatre, Actors' Playhouse, Slow Burn Theatre Company, and Skylight Music Theatre. Austin now lives in Chicago where he completed the School at Steppenwolf training program. Some of his Chicago highlights have included roles such as "Peter/Boy" in Peter and the Starcatcher (EDGE Theatre), "Actor #1" in Steppenwolf's lab of We Are Proud to Present…, Swing for A Charlie Brown Christmas (Broadway in Chicago), Swing for Matilda the Musical (Drury Lane Theatre), "Albert" and Davey U/S in Newsies (Skylight Music Theatre), and Ensemble in An American in Paris (Drury Lane Theatre). More recently, he was an understudy in King James at Steppenwolf Theatre and performed in Fiddler on the Roof at Lyric Opera of Chicago.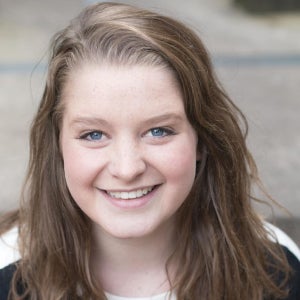 ---
"During my time at Lipscomb, I gained a strong working knowledge of various areas of theatre and the performing arts while simultaneously being able to focus on stage management. This push to become well-rounded in multiple areas is something that has paid off in every gig and contract I've had. The other great strength of the program is the time and energy the professors put into their students as teachers, advisors, and mentors. I still turn to professors like Beki Baker and Andy Bleiler for help and advice today." — Taylor Wood, BFA in Design, 2017
Taylor has an MFA in Arts Leadership from Virginia Tech. Before beginning her master's program, Taylor worked as a stage manager, production assistant, scheduler, and more with Nashville Opera, Orlando Shakespeare Theatre, Central City Opera, Des Moines Metro Opera, and New York Fashion Week. She has also worked with various organizations in Nashville as an event manager. She currently works in development at La Mama Experimental Theatre Club in New York City.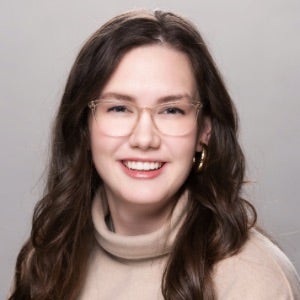 ---
"My goal was always to become a teacher, and my peers and professors at Lipscomb celebrated that as a worthy artistic accomplishment. They included me as a director, designer, actor, and writer alongside BFA majors, while giving me the space to explore education as an art form. I held professional acting internships while student teaching, which is completely unheard of in most training institutions, and the CEA's partnership with the College of Education is unparalleled. The endless support I received at Lipscomb gave me the courage to run an educational theatre program, with the expertise and innovation I needed to make it a reality." -Brooklyn Chalfant, B.A. in Theatre Education, 2018

As a Lipscomb student, Brooklyn worked for the Broadway League in NYC as the Education and Audience Engagement Intern, primarily assigned to the 10th annual Jimmy Awards. After graduation, she was immediately hired to teach English and Theatre at the high school level. She now works as the Director of Theatre Arts at Floyd Central High School in Indiana. Her school is a pilot program for Disney Theatricals and MTI, while also producing shows honored at the International Thespian Festival mainstage and the Fringe Festival in Scotland.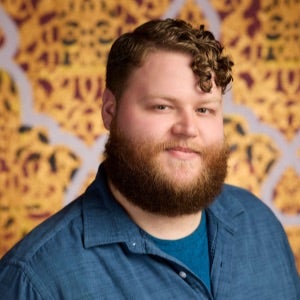 ---
"While studying at Lipscomb University, I was pushed to learn not just my specific area of expertise, but also the other aspects of theatre. Through technical classes and practicums that delved into hands-on training in the tech side of theatre, I pushed myself past the basic knowledge that most actors would have, making me stand out from most of the people in my field. By taking these classes, I discovered a passion for technical theatre, specifically in set carpentry. The professors in each of these classes cultivated an atmosphere of exploration, allowing students to find talents and passions they might have missed out on in other programs." -Logan Dozier, B.F.A. in Acting, 2020
Logan Dozier graduated from Lipscomb University with a B.F.A in Theatre: Acting with a minor in Directing. During his last couple of semesters at Lipscomb, Logan worked as an Overhire Carpenter with Studio Tenn in Nashville, helping build sets for their shows. In 2022, Logan was hired as the Event Manager at the Tennessee Theatre, the official state theatre of Tennessee. He now helps organize and run Broadway tours and concerts that perform out of the Tennessee Theatre in Knoxville.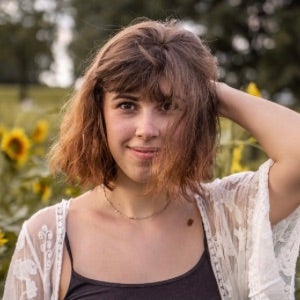 ---
"I will forever be grateful for the wholistic and professional experience that I received at Lipscomb and for the wonderful professors who invested in me throughout my four years at the university. As a theatre educator, it can seem like an overwhelming task to understand and practice all areas of theatre in order to teach my future students. However, upon graduating, I feel completely capable and confident in doing so. During my time at Lipscomb, I was given quality education and hands-on experience in directing, performance, stage management, technical theatre and much more. Lipscomb encouraged me to join my classmates on stage, backstage, and in the director's chair while also giving me the freedom to work with other renowned theatre organizations. I am infinitely thankful for the support, guidance, and joy that I experienced in Lipscomb's Department of Theatre and I am excited to model the education and love that I received to the next generation of theatre artists." -Emily Bush, B.A. in Theatre Education, 2022
Emily Bush graduated Lipscomb in 2022 with her B.A. in Theatre Education. Immediately upon graduating, Emily secured her dream position as the Education Associate at the Ensemble Theatre of Cincinnati. This position allows her to achieve her biggest passion, teaching theatre to students and sharing it with the community, while also allowing her to use all of the directing, technical, and administrative skills that she was able to learn and practice in Lipscomb's Department of Theatre.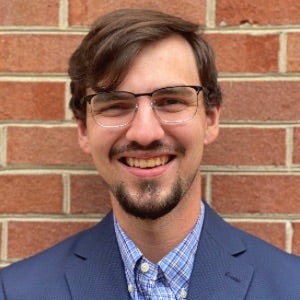 ---
"When I chose Lipscomb, I knew I wanted to strengthen my faith and my artistic expression. The Lipscomb Department of Theatre became my home where I could do both. As a student who did not know a specific direction he wanted to go with his career, I felt well equipped for any job in the theater because of the training I received from Lipscomb. While in school my professors provided opportunities for me to become a director, a designer, a carpenter, a customer, a stage manager, and an actor. At the same time through arts break-out chapels and devotionals these professors helped craft my faith as well as my art. Their dedication to educating future generations of artists is actually what brought me to my career in Theater Education, and thanks to their training I found my confidence as a teacher. I am so grateful to the professors and students of Lipscomb for helping me become the artist and teacher I am today."-Hendrick Shelton, B.F.A. in Directing, 2020
Hendrick Shelton graduated from Lipscomb Theater in 2020 with his B.F.A. in Theater Directing and a minor in Theater Design tech. As he honed his skills at Lipscomb, he learned to love teaching through working as a carpenter for the Theater Department. This led him to become the stage carpenter for the Des Moines Metro Opera working directly with interns on all the technical aspects of their 2019 season. Hendrick taught middle and high school theatre for two years while earning his master's in Curriculum and Instruction at York College of Nebraska. He is now Lipscomb University Theatre's Technical Director.
---
MORE ALUMNI SUCCESS
Alumni from our program are currently working in the professional theatre industry in New York City, Los Angeles, Chicago, Dallas, Nashville, Atlanta, and beyond. Several have also successfully engaged in the film/TV industry. Alumni from our program have attained MFAs in Performance, Design, Theatre for Youth, Poetry, Arts Administration, and Drama Therapy. Many have gone on to teach as well as earn Master of Education degrees. Some graduates have transitioned successfully to law, business, social work, real estate, and other areas, all of which we are very proud. Alumni from our program have also attended specialized training opportunities at Steppenwolf Theatre, Second City, Barrington Stage Company, Theatre Aspen, Des Moines Metro Opera, Scranton Shakespeare Festival, Shakespeare Theatre of NJ, Commonwealth Shakespeare Company, Atlantic Theatre, Dollywood, Actor Therapy NYC, and more. In Nashville, most of our alumni have worked at the local professional theatres, including the Tennessee Performing Arts Center, Nashville Repertory Theatre, Nashville Children's Theatre, Studio Tenn, Nashville Opera, and Nashville Shakespeare Festival.