Stantec internship gives future engineers real-world experience
At Lipscomb University, learning extends beyond the walls of a traditional classroom into the city of Nashville and around the globe.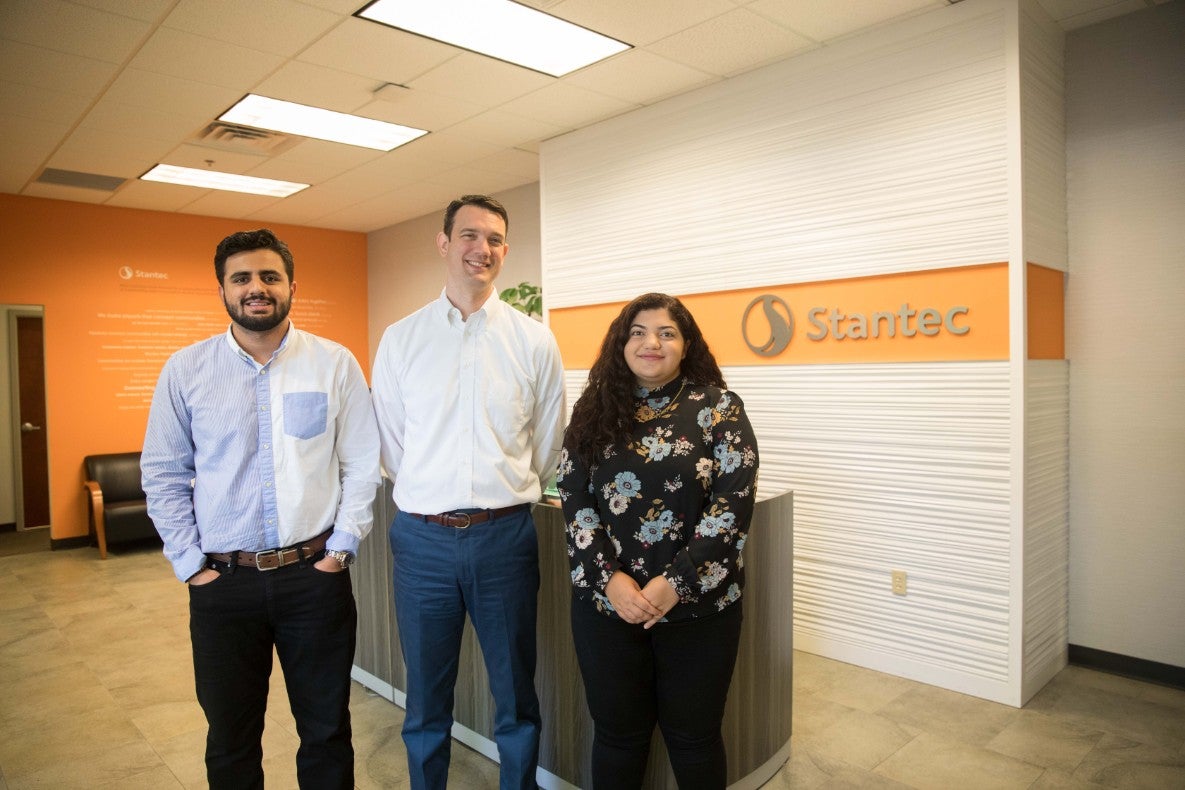 Raymond B. Jones College of Engineering students Saad Rajput, a junior mechanical engineering major, and Meadya Doski, a junior who is studying civil engineering, got a unique opportunity this summer as interns at the Nashville office of Stantec, a global design and delivery firm with offices around the world.
The internship this summer was more than an opportunity for Rajput and Doski to put their engineering knowledge to work in a real-world setting. It was also a moment for them to reconnect with an individual who, a few years earlier, helped put them on the pathway to pursuing a degree in engineering.
Both Rajput and Doski are graduates of Metro Nashville Public Schools' John Overton High School, where they studied in the Engineering Academy. MNPS's Academies of Nashville provides students with college and career prep experiences, offering a practical, hands-on approach to learning in fields that interest them ranging from engineering to healthcare.
It was there they first met Marc Pearson, a senior principal at Stantec and chair of the Engineering Academy advisory board at Overton. 
"It has been my dream to get involved… to finally get to the point in my career to be able to give back and interact with kids in high school through college and then hopefully help them in their careers," said Pearson. 
"That is the goal of the academies — to create a pipeline for local students to have a great experience in high school, do well in college and then eventually be part of the workforce in Nashville," he continued. "That's why I'm just so excited about this relationship."    
Through Pearson, Stantec has also been a supporter of Lipscomb's Raymond B. Jones College of Engineering. He has participated in mock interviews for engineering students as well as the college's career fair. He also was instrumental in Stantec's sponsorship of bringing Hidden Figures author Margot Lee Shetterly to campus earlier this year and for bringing Overton's engineering academy to campus for the event. 
After Rajput and Doski graduated from Overton in 2016 and 2017 respectively, they each enrolled at Lipscomb University to continue their studies in engineering. Along the way they stayed in touch with Pearson. This summer they connected with Pearson once again as he created internship positions at Stantec for the pair.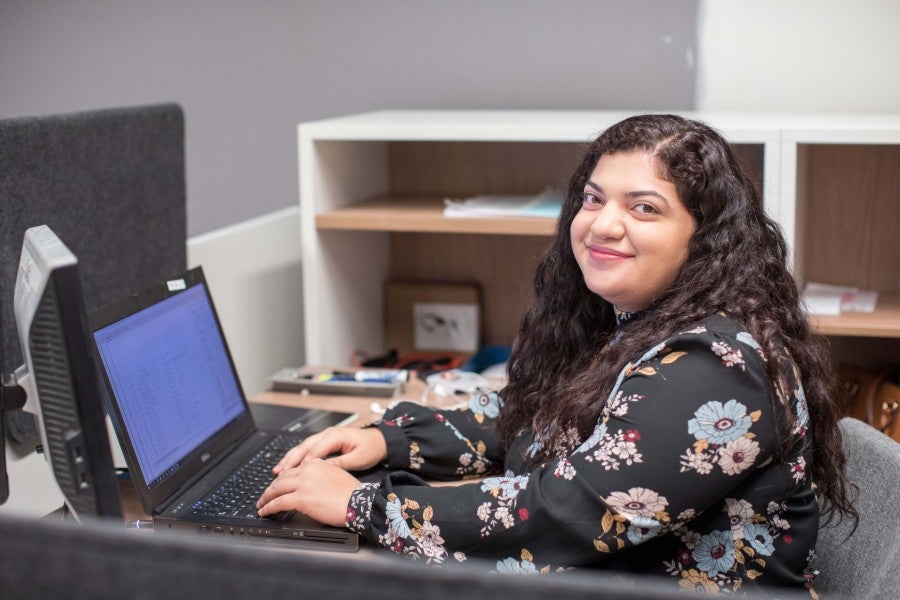 "It is about the relationships that were born at Overton's Engineering Academy," said Pearson, who has been with Stantec for 16 years. "They both have stayed in touch with me when I've been at Lipscomb and sought me out. And I knew they were great students and great people. There was no hesitation for me to hire them as interns."
Pearson believes Lipscomb's engineering program is unique in many ways, but he particularly is drawn to the way it prepares its students not only with engineering knowledge but also skills that will make them successful in a workplace setting.
"What I particularly like about Lipscomb's engineering program is its focus on career readiness by giving students the opportunity to participate in mock interviews and to interact with professionals in Nashville," said Pearson. "The ability for students to know what it's like to talk to people, look them in the eye … that's the kind of interaction that makes me especially interested in getting involved with Lipscomb."
Doski said in high school she found herself drawn to math and science. For her, the study of civil engineering provided a pathway to a career that blends those disciplines in a field that offers numerous options professionally.
She said Overton's Engineering Academy gave her a good "baseline" of what engineering is generally, and then she discovered from there what specifically she wanted to study. She said she pursued civil engineering because she is "intrigued" by its real-world application. 
Lipscomb University was the place Doski turned to continue her civil engineering studies.
"Lipscomb was a good fit for me. I like the size, and the professors have personal relationships with the students," she said. "The classes are smaller in size so you're able to build strong relationships with students … and you build relationships with everyone in the college itself. That alone means so much to me."
Although Doski has completed other internships while at Lipscomb, the opportunity at Stantec stood out because of her interest in putting her civil engineering skills to work in the environmental engineering world. 
It has been my dream to get involved… to finally get to the point in my career to be able to give back and interact with kids in high school through college and then hopefully help them in their careers. — Marc Pearson, senior principal at Stantec
"This was a perfect way to dive into this field and to build on my previous experiences," she said. "I've really been able to see how my classes are equipping me with the knowledge that I will use on the job. 
Rajput recalled that from a young age he was intrigued by knowing how things work. At age four, he sat in an airplane for the first time. He was fascinated by how the plane worked, particularly how it took off and landed. 
"I didn't know what engineering was at that age," he said, "but I did want to know why my toy car wasn't working and how I could fix it."
When Rajput reached high school age and learned about Overton's Engineering Academy, he knew it was a program made just for him. As a high school sophomore he took his first engineering class. In this class, Rajput built a race car, a rocket and a bridge.
"After I took that class I thought, 'Yep, this is something that I've been thinking about since about middle school,'" he said. 
By his junior year, Rajput was learning autocad and job shadowing other engineers. He chose mechanical engineering because of the breadth of the discipline which would allow him to pursue careers in a variety of fields. Although Rajput's mind was opened to the wonder of engineering at the Overton Academy, he said being successful also requires a personal commitment.
"I am a firm believer that it's not what the institution has to offer you. It's about what you want to get out of the institution," he said. "It's about how much you want to get involved. The best thing about the academies is to generate interest in various subjects. I got to evaluate if I enjoyed the process of building a bridge or if it was too much for me. I was so fascinated. I knew that was something I wanted to keep on learning."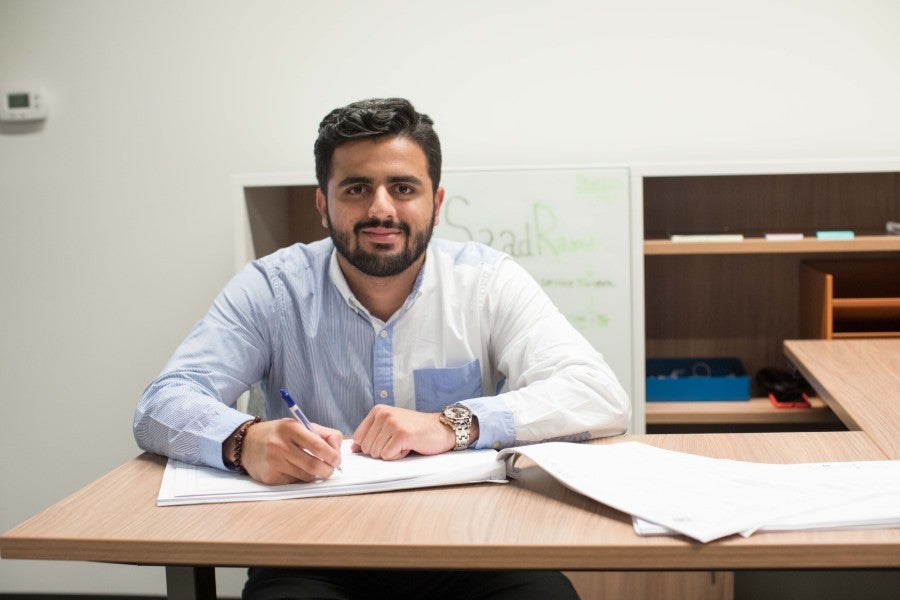 Rajput's journey to the Raymond B. Jones College of Engineering began at Middle Tennessee State University in Murfreesboro. He soon learned that that institution's engineering programs are not ABET accredited programs and began to search for a university in the area whose programs were so that he could transfer. All of Lipscomb's engineering programs — civil, electrical and computing, and mechanical — are accredited by the Engineering Accreditation Commission of ABET.
After touring another Nashville-area university, Rajput visited Lipscomb. He knew immediately it was the place for him. He transferred the spring semester of his freshman year.
"I came to Lipscomb and it just felt right. I think it was God's plan," he said. "At first it was a little different for me because I started somewhere else and came to a place where I didn't know anyone. My first semester I was just that kid who came to class and then just walked to the parking lot and went home every day. In high school, I was the guy who always wanted to get involved. But I wasn't doing that when I first transferred."
"Then, I realized that it's what you make of it," he said. "I didn't want to look back ten years down the road and the only memories I had was just going to class and going home."
His first semester on campus, Rajput was determined to get more involved in campus life. It was that semester that he met Tom Riley, instructor and outreach director in the College of Bible & Ministry.
"He was the first person at Lipscomb who I really got close to when he taught my Bible class," Rajput recalled. "I'm still in touch with him. He encouraged me to get involved on campus. Richard Gregory is my mechanical engineering professor and my advisor. And not just my academic advisor, I can go to him any time if I am having trouble in my personal life or anything. He also encouraged me."
Rajput took the encouragement to heart. He is a student ambassador for the College of Engineering and is the vice president of the American Society of Mechanical Engineers Lipscomb chapter, for which he will serve as president his senior year. 
I came to Lipscomb and it just felt right. I think it was God's plan. — Saad Rajput
"The goal was to represent Lipscomb on many platforms," he admits. "With the busy schedule with engineering, though, and the classes, homework, labs and personal life it gets tough to be involved as much as I would like to be. I didn't want to join an organization just to be able to put it on my resume. I wanted to be involved."
Before he graduates, Rajput said he wants to be part of a Lipscomb engineering mission team. Although he has not had an opportunity yet to travel to a mission site, in his first year at Lipscomb he designed a playground tunnel for a therapeutic playground for special needs kids in a project in Honduras. 
"That's one of the things that separates Lipscomb's engineering program from others," he said. "What you're learning in classes doesn't just stay there. We have opportunities during fall break, spring break and during the summer to go and apply what we are learning where it is most needed. Even though I was not there for the playground project, I felt great inside that somehow you were part of a great cause that will make those children happy. My goal is to go see that playground in Honduras one day."  
At Stantec, Rajput worked with a traffic engineer and the geology department as part of his internship. Doski also worked with the geology team. 
"It was a great learning opportunity," said Doski. "The engineers I've worked with have been very good to explain what they are doing and giving us an opportunity to observe and learn. I've gotten to do the same things these engineers are doing, too. I've learned a lot about environmental testing as well." 
The relationship with Lipscomb and Stantec extends beyond internships. In May 2019, Lauren Kemper launched her engineering career at Stantec just a few weeks after she received her undergraduate degree from Lipscomb in civil engineering at spring commencement.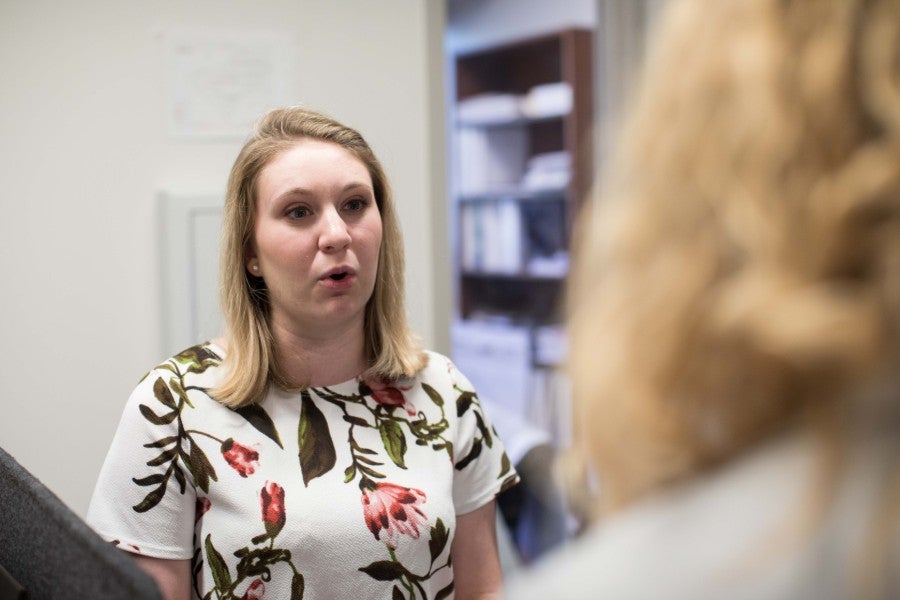 "This experience has been so amazing," said Kemper, who transferred to Lipscomb from Motlow State to begin her sophomore year and received a full-tuition transfer trustee scholarship.
So far, Kemper is enjoying her career in engineering. 
"What I love about engineering is being able to use math and problem-solving abilities to actually be able to help the world and to help those who can't always help themselves," she said. 
The desire to "help the world" also drives Kemper. While a student at Lipscomb, Kemper was part of three engineering mission teams. In June, she made her fourth trip with the college as she was part of a mission team working on a water distribution system in Guatemala. 
"The amazing thing about this project in Guatemala is that it was actually my and my team's senior design project," Kemper proudly admitted. "Our team was actually a part of the design process and now we get to go and see the design come to life."
The emphasis on engineering missions, facilitated by the college's Peugeot Center for Engineering Services in Developing Communities, connected with Kemper's heart for serving others. 
"What first drew me to Lipscomb was the fact that they combined missions with engineering. Before I came to Lipscomb I thought I would have to choose between a relationship with God or something in the sciences," she said. "Lipscomb made it extremely apparent that it's not a choice … that God is in engineering as well. Lipscomb has been so amazing in helping to develop that and really prepared me for bringing that type of faith into the workplace. It also provided me a strong background in the technical aspect of engineering and in professional development to prepare me for the workplace."
She said even though she is a recent graduate, she enjoys seeing the next generation of Lipscomb engineers at Stantec as interns. 
"What's been amazing is seeing the students grow into young professionals and to continue having connections with them since still being in Nashville. Even though I've just graduated, I'm still connected to the Lipscomb Engineering family and am excited to see that family grow," said Kemper.
For more information about Lipscomb University's Raymond B. Jones College of Engineering, visit www.lipscomb.edu/engineering.