New's passion for empowering communities makes impact in Putnam County following devastating tornadoes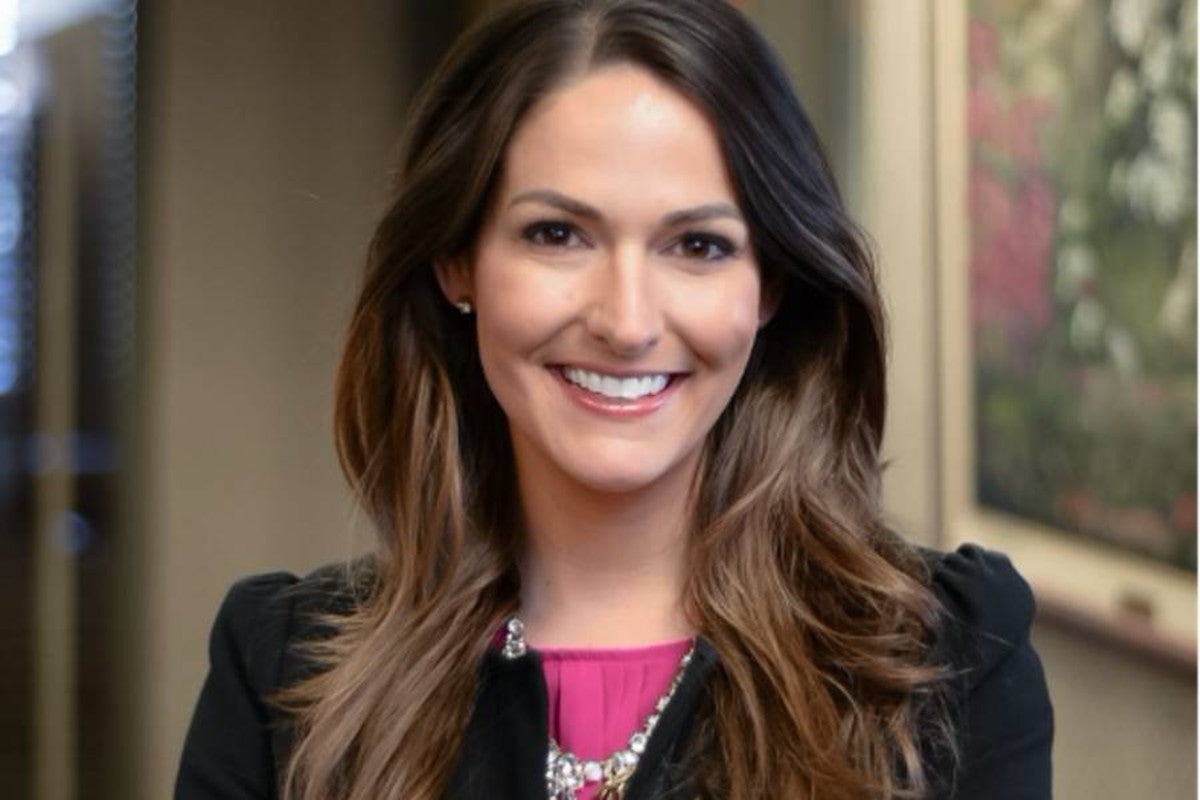 When Amy New sets her mind on something, she is determined to reach her goal. 
When she enrolled in Lipscomb's Master of Arts in leadership and public service program through the College of Leadership & Public Service Regional Scholars Program in August 2020, New embarked on a longtime desire to earn a graduate degree. 
And, she was nine months pregnant. 
Three days after giving birth to her second daughter, New began classes in the program and is on track to graduate with a 4.0 gpa with her master's degree in December. 
What motivated New most in this pursuit was not merely to accomplish a bucket list item, she says it was to be better equipped to serve her hometown community in Putnam County, Tennessee. A native of Monterey, Tennessee, New was appointed president and CEO of the Cookeville-Putnam County Chamber of Commerce in March 2020. In this role, she serves as president and CEO of six organizations housed within the Chamber of Commerce including the Highlands Economic Partnership, the Convention and Visitors' Bureau, the Public Building Authority, Leadership Putnam, the Leslie Town Centre and the Cookeville-Putnam County Chamber of Commerce. She is passionate about serving her community and comes from a family who is dedicated to public service.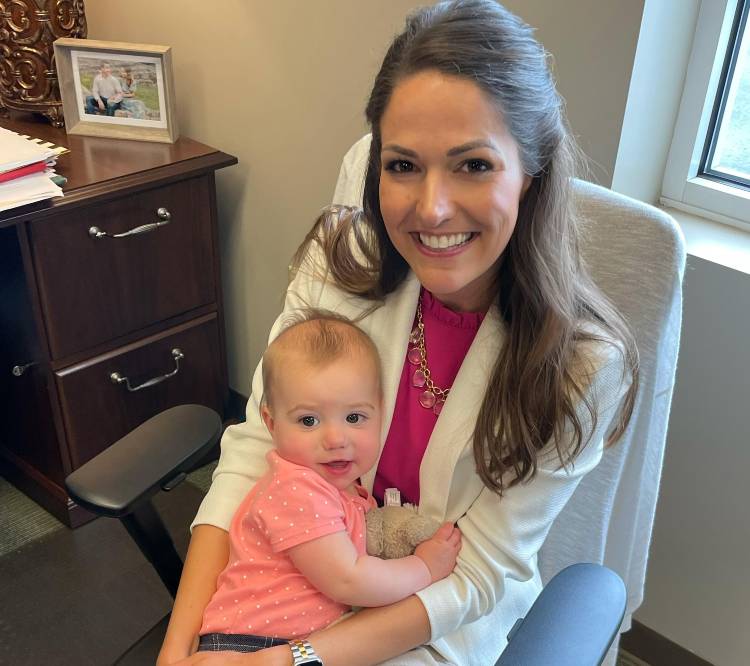 While pursuing an undergraduate degree at Tennessee Technological University in Cookeville, Tennessee, New worked in various local government and chamber of commerce roles in Putnam County. Following graduation in 2008, she served as account executive for MMA Creative Marketing Firm developing business plans, brands, and social media efforts. She also worked in local print with the Upper Cumberland Business Journal and was the Business Profiles Host for PBS's WCTE. 
New's experience growing up on a farm in Monterey fueled her passion for rural development and she knew she wanted to serve her community in that way in some capacity. 
"But I felt like I had to move away from the area in order to really make a difference in the beginning of my career," admits New.
So, she moved to Nashville. 
It was here that New was appointed the state's ThreeStar community development director, where she worked to restructure and expand Tennessee's economic development efforts targeting a community asset-based planning approach. This approach worked in tandem with a grant program to support local initiatives around education, workforce development, safety, health and fiscal responsibility. 
Following that role, New was appointed the first-ever rural and community development assistant commissioner for the State of Tennessee Department of Economic and Community Development (TNECD), serving within Governor Bill Haslam's administration. 
"I led an amazing team that did economic and community development on behalf of rural Tennessee," she recalls. "We passed some really great legislation that continues to make a big impact on each of Tennessee's communities today."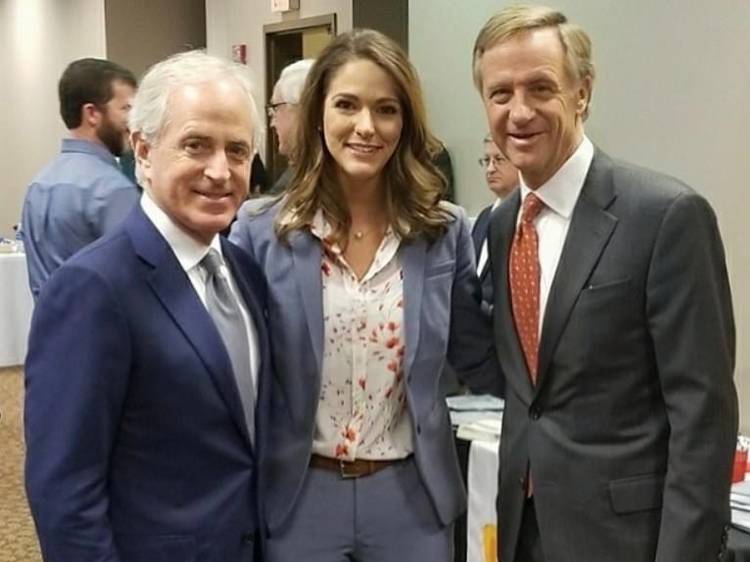 During her appointment, TNECD launched an $8 million Rural Development Fund and passed the Rural Economic Opportunity (REO) Act of 2016 adding an additional $45 million in program funds since creation and restructured the job tax credit to be more accessible for small businesses. The fund has produced more than $500 million in programs and projects to date. She also spearheaded a statewide task force addressing rural development needs. The Governor's Rural Task Force brought together 21 local, state and federal partners to identify, design and implement more than 20 programs and initiatives that led to a $65 million infusion in Rural Tennessee. In addition to the REO Act, New led the passage of the Broadband Accessibility Act which included the deregulation for eligible providers and added a Broadband Office, as well as a grant program totaling more than $30 million in infrastructure expansion. She oversaw more than $400 million in state and federally funded projects to enhance economic and community development throughout the state. 
In September 2018, New left the state to assist Vanderbilt University Medical Center in establishing an Office of Government and Community Affairs. There she was the Director of Government and Community Program where she was the local and state liaison for the adult hospital, Monroe Carell Jr. Children's Hospital at Vanderbilt, Vanderbilt Psychiatric Hospital, Vanderbilt Stallworth Rehabilitation Hospital, Vanderbilt Wilson County Hospital and the more than 150 service locations within the Vanderbilt Medical Group network. Her work spanned from serving as the community liaison of the organization to managing VUMC's chamber memberships as well as serving as one of the three registered lobbyists on behalf of the hospital system to the Tennessee General Assembly. She was also charged with developing and overseeing community engagement plans in relation to acquisitions and new locations within the VUMC system. 
But a series of 15 tornadoes that hit Nashville and Middle Tennessee late into the night and early morning hours between March 2-3, 2020, leaving an estimated $1.6 billion path of destruction and killing 25, took New down a path that led her back home. 
"We lived in East Nashville and our neighborhood was hit by the tornadoes. Our house was okay, but our neighborhood was not," New remembers. "At the same time, Putnam County, my home community, was also devastated by the tornadoes. A total of 19 people died and more than 80 people were injured as a result. There was catastrophic devastation. Seeing the way everyone came together in my home community and the leadership… my husband and I just felt ourselves being drawn back there. I said, we need to go back home. This is the place we need to be." 
"This is where I want to work, and use all of the skills and relationships that I've built at the state level," she continues. "I would love to do that just for my home county. I believe strongly in supporting and empowering the local governments, businesses, and organizations to make it a better place, and that's what I want to do for the community that has played such a large role in my life."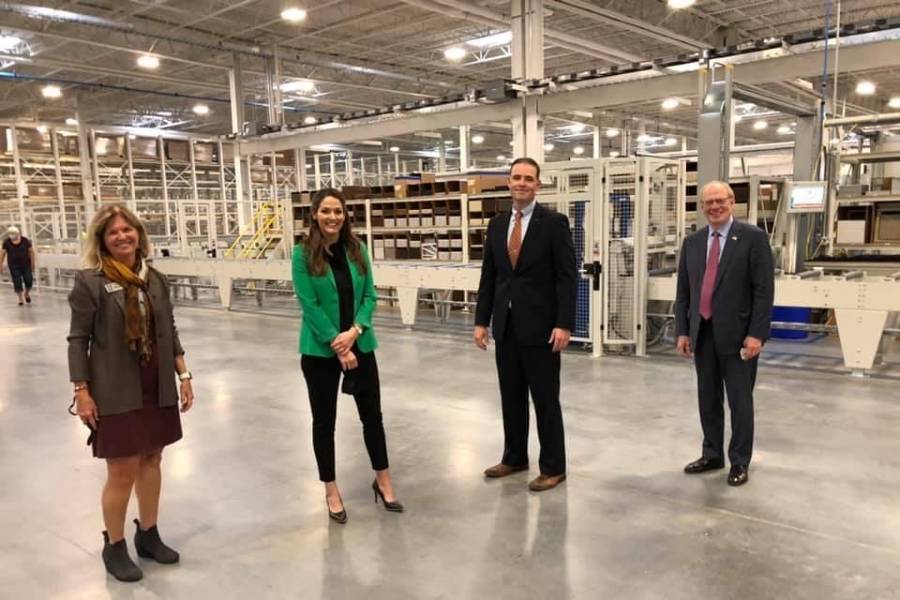 The very same month the region was pummeled by the series of tornadoes, New had a unique opportunity to return home and serve her community when the president and CEO of the Cookeville-Putnam County Chamber of Commerce retired after 16 years in that role. 
"When I heard about the opportunity, it just felt right," admits New. "I knew it was time to go back (home)."
While New was busy playing a key role in Putnam County's economic recovery after the tornadoes and planning for the birth of her second child, she also wanted to add more resources to her professional toolbox to better serve her community. That is when she turned to the Lipscomb University College of Leadership & Public Service's unique master's degree program in leadership and public service, which counts among its faculty Tennessee legislator Rep. Mark White (R-District 83), director of leadership and public service, and former Tennessee Higher Education Commission (THEC) executive director Mike Krause, leader-in-residence.  
"Lipscomb's program is tailored to what I do every day from negotiation to data analytics to relationship building and everything in between. Moving from the state level to the community, I knew the program would equip me to be my best at the local level," she says. "The focus on collaboration at a local level and having a cohort of classmates who are also serving in these rural communities have been very beneficial. I feel that I can call upon my classmates any time and can ask for advice and best practices because we all are in similar situations and have developed strong relationships."
The Regional Scholars Program is an initiative designed to develop leaders across Tennessee with a particular focus on those from the state's 70 rural counties as investment in leadership development and education in the state. The Master of Arts degree in leadership and public service was created and designed to train leaders who can serve strong communities by implementing tangible solutions. The first cohort, of which New is a member, of regional scholars entered the Master of Arts program in August 2020. They will graduate this December.
"Lipscomb's program is tailored to what I do every day from negotiation to data analytics to relationship building and everything in between. Moving from the state level to the community, I knew the program would equip me to be my best at the local level," —
The program, which may be completed in one year, facilitates the building of critical skills in leadership, communication and conflict resolution. Courses focus on innovative leadership in rural and statewide settings, data analysis, connecting the community to resources, negotiation and conflict management, working productively in cross-sector settings, communicating to diverse interest groups and budget management among other topics. Students study with and are mentored by top leaders from across Tennessee and through the program develop a statewide support system and network of resources. Part of the course of study also includes developing an initiative that is built around the needs of a particular community and then implementing it. After students complete their studies, Lipscomb will continue to support graduates of the program with professional development opportunities and a statewide network of resources.
New says she is especially proud to receive tuition assistance for the program as a Haslam Scholar as she served in his administration as assistant commissioner in the Department of Economic and Community Development. The Bill and Crissy Haslam Foundation is one of three major sponsors who have invested in Lipscomb's program to help it grow in its first year. The Haslam Foundation invests in outcomes-driven initiatives with a focus on  serving students, individuals, and families who face systemic inequities through educational initiatives, faith-based initiatives and initiatives based in their hometown of Knoxville. 
"I think it is really cool that the Haslams are investing in this program the way that they are, and it's really neat to have worked for him for eight years," says New. "And, now he's helping me get my master's degree by investing in this program. That's just another aspect that makes this program meaningful to me."
New says she has enjoyed learning from faculty who have real-life experience as public servants and as community leaders. "What they're teaching about is what they do for a living," explains New. "Their career experiences are like living case studies. I've made strong connections with the faculty. I've been able to talk with them about things happening in my actual local community, and have benefitted from their experience and wisdom."
"I love public service and leadership so much," New continues. "So just the fact that there's a master's degree in something that is not just a job, but a passion of mine, is pretty neat."
Learn more about the Lipscomb University College of Leadership & Public Service's Regional Scholars Program here.