Student journalists earn most award finalists for SEJC's Best of the South contest
Logan Butts |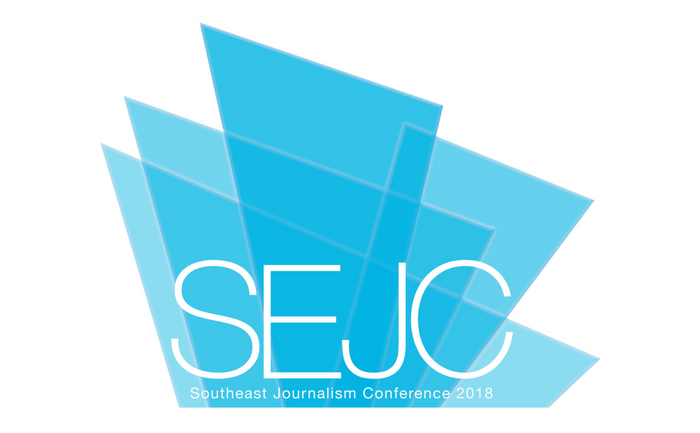 College journalists representing 27 universities competed across 29 categories at the 34th annual Southeast Journalism Conference's (SEJC) Best of the South Awards on Friday, and Lipscomb's Department of Communication and Journalism earned 12 finalists, more than any other university in the competition. 
"Of the 27 universities that entered the contest, most were state universities, including a few SEC schools," said Lipscomb communication professor Dr. Jimmy McCollum. "I'm thrilled that students in the School of Communication can see that their work can stack up against anyone."
Six students were honored for their outstanding work that was published, aired, or distributed from November of 2020 through November of 2021. The university also earned overall awards for Lumination, the student-run news and television network, and The Bison, the student-run radio network. The individual and overall winners for Lipscomb include: 
Sam Phelan, First place, Best Radio Feature Reporter
Spencer Boehme, Third Place (tie), Best Television News Reporter

Hannah Cron, Sixth Place, Best Arts and Entertainment Writer

Hannah Cron, Seventh Place (tie), Best Photographer

Abby Davis, Third Place (tie), Best Television Feature Reporter

Camryn Given, Sixth Place (tie), Best Feature Writer

Danny Kotula, Seventh Place, Best Sports Writer

Lumination Radio / The Bison, First Place, Best Audio Newscast

Lumination Network, Fifth Place, Best Website

Lumination News, Second Place, Best Television Station

Lumination News, Fourth Place, Best Video Newscast

Lumination Radio / The Bison, Second Place, Best Radio Stat

 
"Hannah Cron won two awards -- one in a category that is a passion of hers (Best Arts & Entertainment Writer) and one that she's quite new in (Best Photographer). It's exciting to see students discover new storytelling talents," McCollum said. 
Lumination Network is Lipscomb University's official student news service comprised of student journalists from all majors who have a desire to submit various forms of media to be shared with the Lipscomb community. 
Lipscomb University's Department of Communication and Journalism is housed in the College of Liberal Arts & Sciences. It offers undergraduate degree programs in public relations, journalism and new media, and advertising.