'Space Jam: A New Legacy' features contributions from Lipscomb Animation faculty, alums
Logan Butts |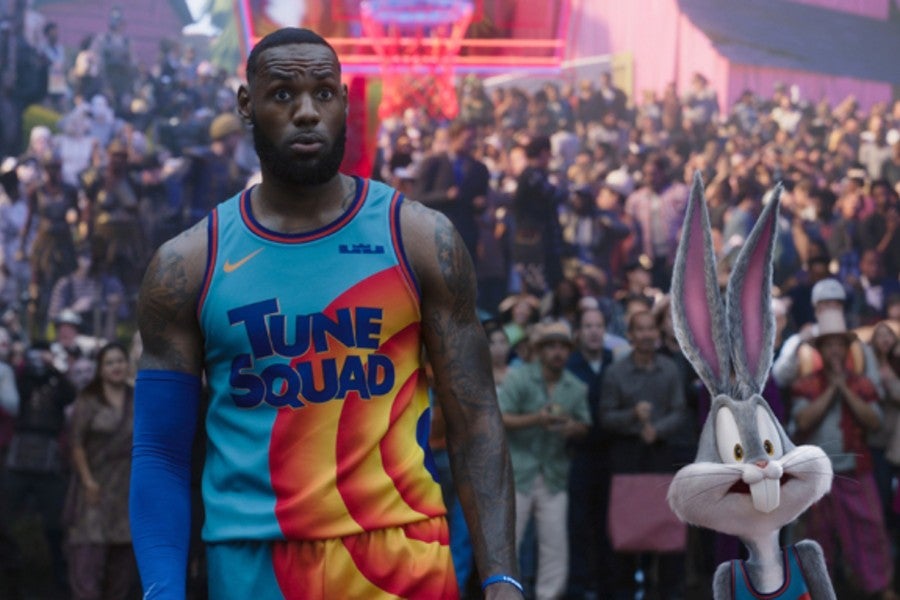 The long-awaited sequel Space Jam: A New Legacy debuted in theaters and on HBO Max on July 16 to big box office and streaming numbers. The blockbuster featured several contributions from the Lipscomb Animation department, including both instructors and former students.
Lipscomb's College of Entertainment and the Arts Artist-in-Residence and animation professor Tom Bancroft, a former supervising animator and director at Disney and Big Idea, contributed to the film's storyboards. Adjunct animation professor John Pomeroy, also a former Disney animator, contributed to the film's animation, as did former students Jon Densk ('21), Joel Guthrie ('20), and Trea Bailey. Densk was working full-time on the film while still a student at Lipscomb, a rare opportunity for a student. 
"I had never heard of this happening in the industry; it's very rare," Bancroft said. "Working on a feature film with a major studio while you're still a student doesn't happen often. But it's happening at Lipscomb." 
Densk says he had a tough time balancing classes, 40+ hours a week working on the film, his job as a student assistant, and even more work for other projects including the Dead Sea Squirrels pilot, which was helmed by Lipscomb professor Mike Nawrocki and featured work from many Lipscomb professors and students, and the Bancroft-produced Pencil Test documentary. 
"It was extremely challenging," Densk said. "To say I had a social life would be fibbing. Luckily for me, my BFA in Animation is my second degree, so I never had to worry about gen-ed classes while pursuing it. That gave me a lot of free time to focus solely on animation but also made it so while I was working on Space Jam, I was only taking a couple of classes. Even though I was working from 7:30 a.m. until 11:45 p.m., I enjoyed every second of it, but that endurance isn't for everyone and I don't recommend it. Especially if you're married like me." 
Densk credits Bancroft, who passed along Densk's portfolio when he had to exit the project, for helping secure his position on the film's animation crew. 
"This was a dream come true," Densk said. "I was going to have my own shots right from the start. That is ultimately how I got on. Without Tom, I would have most definitely not been on the radar." 
The film, which is a sequel to the beloved 1996 movie Space Jam, features NBA star LeBron James teaming up with the Looney Tunes to take on the film's villain in a high-stakes game of basketball, with a few detours to other areas of the Warner Brothers world along the way. 
Densk, Guthrie, Bailey, and Pomeroy worked on the animation for the Looney Tunes characters as well as a sequence involving DC Comics and Warner Brothers superhero Wonder Woman. 
Getting to work with such iconic characters for a major studio feature film while still in school was a truly special experience for Densk. 
"Learning how the industry truly works in a studio setting was something I learned very quickly," Densk said. "My drawing and animation level went up three notches faster than I ever expected it to. Being surrounded by amazing talent and big-name animators that I look up to every day naturally boosted my own ability. The consistent heavy pressure on me from the directors and peers to do a good and better job with each shot also made me a much stronger artist." 
Lipscomb's animation program already has deep roots in the film industry, and now the students are getting the chance to follow in those footsteps.