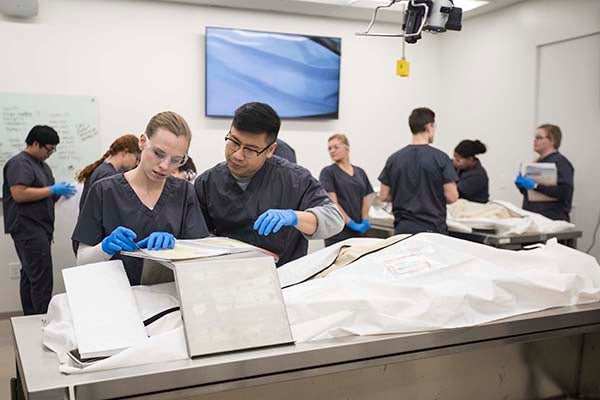 Physician Assistant Studies
99.4%
National job placement rate
Networking
Both our deeply connected faculty and our experiential learning opportunities offer myriad ways for you to form relationships with leaders in the industry. These connections will serve and support you throughout your career.
Research Opportunities
We know that you want to be an innovator in the field. That's why we offer unique research opportunities in our state-of-the-art facilities with our world-class faculty so that you can hone your expertise.
Nashville
A big city. An even bigger opportunity. We consider Nashville an extension of our classroom, and as a leading city in many industries, that means you'll gain experience and insight you won't find anywhere else.
Career Paths
Physician Assistants
Physician assistants, also known as PAs, practice medicine on teams with physicians, surgeons, and other healthcare workers. They examine, diagnose, and treat patients.