Lipscomb University sets all-time enrollment record this fall
The Lipscomb community is celebrating a new enrollment milestone this fall with an all-time record.
Kim Chaudoin |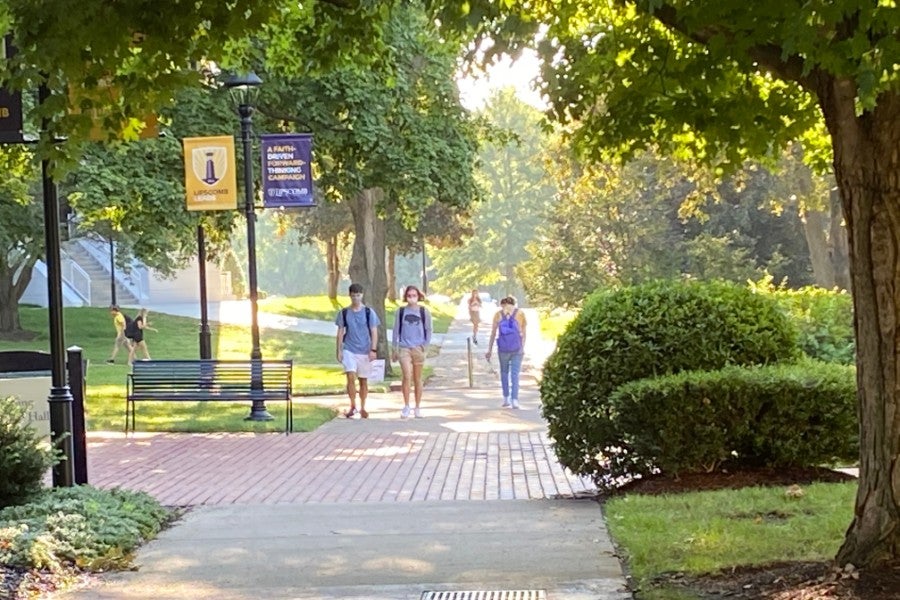 Lipscomb University is beginning its 130th academic year by setting an all-time enrollment record and has topped 4,700 for the first time in university history.  This milestone comes in a year when private institutions across the nation have had substantially different experiences with their enrollments for the fall.
With an enrollment of 4,729 students after the first week of classes this fall, Lipscomb University has broken numerous enrollment records, including a record number of first-time freshmen and new graduate students. The enrollment number will increase in the next few weeks as cohorts in several graduate programs begin classes later in the semester. University classes began Aug. 24. The previous enrollment record was set in fall 2015 with 4,686 students. 
"This enrollment record reflects the thriving nature of Lipscomb University even in the unique season we have been in for the last five months in the midst of a pandemic," said Lipscomb President L. Randolph Lowry, who is beginning his 16th academic year at the university this fall. "Lipscomb is a university that people want to come to because it offers relevant preparation for not only their careers but for their lives. Lipscomb's rapid growth over the last 15 years is a tribute largely to our faculty who have designed and created academic programs that meet today's workforce and student needs and to our enrollment and marketing teams for sharing the vision and excitement of this great institution with the world. This is an exciting time for the Lipscomb community and we look forward to a great year together."
Adding to the enrollment growth this semester are several all-time university records:
• 816 new graduate students;
• 694 first-time freshmen;
• 354 veterans and dependents;
• 154 graduate psychology, counseling and marriage & family counseling students; 
• 136 Doctor of Education students; and
• 124 School of Physician Assistant Studies students, which enrolled its third cohort of students this fall. 
In addition, the university is celebrating retention growth with an 87% first-time freshman retention rate, an increase of 4%, and an 85% transfer retention rate, an increase of 9%, compared to this time period last fall.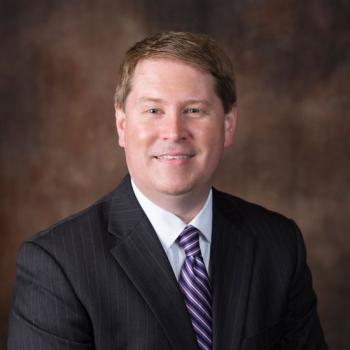 "Lipscomb's reputation as a top-tier national research institution continues to grow, and we are very pleased that more and more students across the country are wanting to be a part of the Lipscomb community and have discovered the benefits of investing in a Christian education," said Byron Lewis, vice president for enrollment management at Lipscomb. "We have also made a Lipscomb education accessible and affordable for anyone who wants to be a part of it through competitive scholarship and financial aid packages. Our graduate programs are a draw nationwide because of the quality academic program and the fact that they meet workforce needs. Add that to being located in a vibrant city like Nashville and Lipscomb is a place that provides students with a life-transforming experience."
Lewis, who has been with the university since 2018, said the enrollment growth is also a strong testament to the recruiting staff who works diligently to build community with prospective students and to help connect them to an institution that will help them meet their educational goals and prepare them for their careers. 
"Byron and his leadership team continuously seek to improve upon our recruitment strategies and processes. A direct line can be drawn from their diligent work to the record enrollment we celebrate today," said Matt Paden, senior vice president of enrollment and student engagement. "Our recruiters and financial aid team members have especially worked hard during the unique circumstances of the pandemic to build relationships with prospective students and their families. In addition, this success is a reflection of the university's strategic marketing, great campus visit experiences, involvement by academic areas and more. This record enrollment represents the intentionality of the entire university community to recruit and retain students."
This growth reflects record growth for the institution over the last 15 years. For the past two years, Lipscomb has been named by the Chronicle of Higher Education one of the top ten fastest-growing private doctoral universities in the nation and the fastest-growing in Tennessee based on enrollment data. 
This summer, Lipscomb's incoming freshmen and transfers had a unique opportunity to get engaged with the university. Lowry led an online course, titled "Surviving & Thriving in Uncertain Times," that he created specifically for students who anticipated the start of college in the uncertainty of a global pandemic. More than 25% of the incoming class enrolled in the free, one-credit hour course featuring pre-recorded and live virtual interaction components offered to help them begin building community and developing key relationships with peers and professors in a course to help equip them to navigate dynamic circumstances and develop practical strategies for living well in the midst of uncertainty. Featuring Lipscomb faculty through an interdisciplinary approach combining concepts from the health sciences, English, Bible, psychology, history, business and conflict management, this course centered on teaching freshmen the lifelong value of resilience in the face of adversity and to develop strategies to thrive as a young adult. 
This summer has been a busy one on the Lipscomb campus. Highlights of summer construction projects include: 
Elam Hall, Lipscomb's primary residence hall for freshmen women, was the latest in a decade-long campaign to upgrade all on-campus residence halls with two new facilities being added during this time. This summer, Elam Hall was reconstructed from the inside out, with new wiring, plumbing, air conditioning, walls and exterior facade. The $11.4 million renovation included adding an elevator, a larger common kitchen and lobby, and a new configuration of restrooms, allowing for 30 private bathrooms. 
North Parking Garage. The campus' third parking garage was completed in August and serves the ever-expanding north side of campus where a new residence hall and four academic buildings have been constructed over the past few years. The new $10.3 million, 118,000-square-foot garage will provide almost 400 new parking spaces and the centerpiece of the garage is the housing for a wind tunnel for the Raymond B. Jones College of Engineering for the Lipscomb community.
McFarland Science Center. Improvement of McFarland, a facility that has served as headquarters for Lipscomb's science students for more than 50 years, did not stop when its new 24,000-square-foot addition with six new laboratories came on line in 2016. This summer work continued on $3 million in renovations to upgrade the top three floors of McFarland with a new air conditioning system and new flooring, ceiling, lighting, paint, whiteboards and teacher stations.
Full Service Chick-Fil-A. What Lipscomb students may be most excited about is the expansion of the campus Chick-Fil-A. It was an express version and is now a full-service Chick-Fil-A, offering a full menu including milkshakes.
For more information about applying to Lipscomb, visit www.lipscomb.edu/admissions.