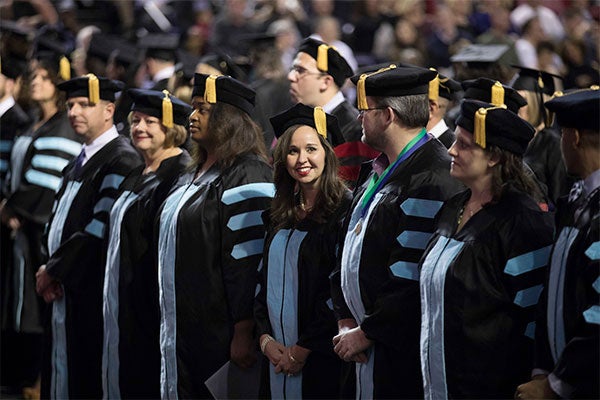 Cohort Model
Our cohort model emphasizes communal learning and extended field experiences. You'll have the opportunity to form professional and personal relationships with like-minded peers that will extend far beyond the duration of the program.
Small Class Sizes
You'll have opportunities to engage in meaningful discussion, receive one-on-one faculty mentorship and ask difficult questions in our small class sizes. Plus, you'll feel supported in a tight-knit learning community.
Networking
Learning alongside educators from both the K-12 and higher education arena will afford you opportunities to form relationships with leaders in the education community and establish connections that will serve you throughout your career.
2-Year
Accelerated program
Career Paths
Education Leadership Positions
Educational leadership positions in K-12 include instructional coaches, lead faculty, assistant principals, building principals, executive principals, a variety of district roles including superintendents, and a variety of roles in the state department of education.
Higher Education Positions
Educators work in higher education as faculty or in administrative roles such as program directors, deans, vice presidents, and presidents. Their job duties vary depending upon the role they fill.
Education Support Organizations
Education support organizations provide services to both K-12 and higher education. These organizations include a number of leadership opportunities in the area of policy formation, advocacy, professional development, assessment services, and support for educational leaders and institutions.