Lipscomb Online to offer new Bachelors in Organizational Communication
Students are invited to pursue a degree that will enhance their capacity for leadership within the context of a busy schedule
Cate Zenzen |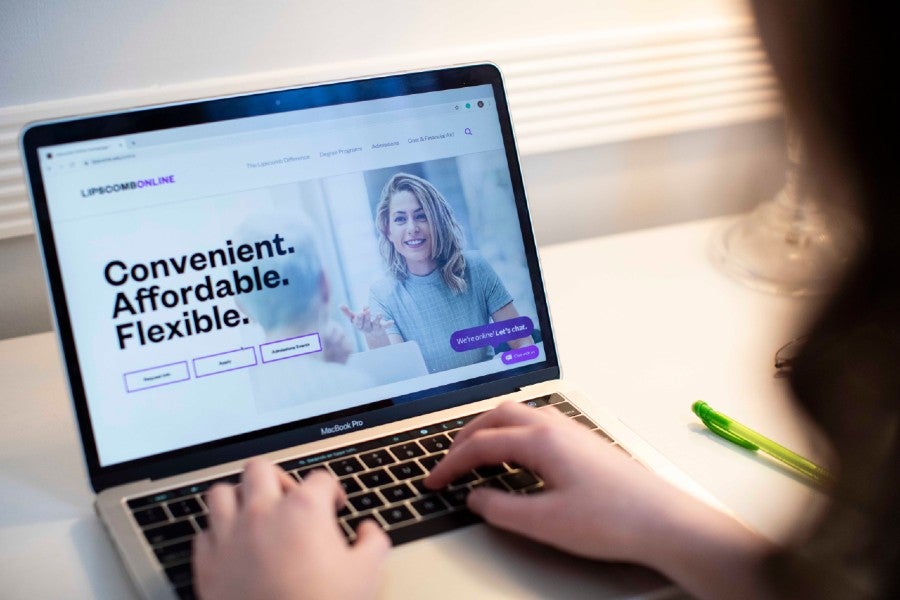 Lipscomb Online is a unique platform offering flexible degree and certificate programs that are both convenient and affordable. Soon to join the many graduate and undergraduate degree offerings is a Bachelors in Organizational Communication through the College of Professional Studies. With an emphasis on leadership, students will learn how to use intentional and subconscious messaging effectively to maximize productivity and engagement in the workforce. 
"Communication is the lifeblood of a healthy organization and perhaps the most important leadership tool. The Organizational Communication major equips students to lead well through skillful and enlightened communication, driving outcomes and effecting change, both intra- and inter-organizationally," said Emily Smith, associate dean of academics for Lipscomb Online. 
Offered exclusively through Lipscomb Online, the degree is catered to fit the busy schedule of someone already in a business-like leadership position. Whether active in professional, volunteer, or non-profit work, these leaders will enhance their skills in efficiently working with people, making human capital more efficient and satisfied, and project management through delegation of others. 
"Students will take coursework in oral, written, interpersonal, mass and digital communication. Additionally, this program will focus on how to maximize organizational communication by exploring topics of how diversity, teamwork, ethics, media and leadership create value in today's workplace," said Smith. 
Lipscomb Online grants students flexibility to choose the intensity of their studies, whether through a traditional eight-week class schedule or a four-month subscription program, accompanied by the support of resources available to traditional undergraduate students. These unique features enable anyone to pursue their educational goals within the context of an already full calendar. 
"Lipscomb Online offers students a personalized path to their degree. Our courses provide the flexibility today's students need to accommodate professional and family demands, and to work more quickly through course material when their schedule allows. Students learn at their own pace and apply their knowledge through virtual activities like incisive written content, videos, activities, projects, quizzes, and instructor-led discussions," said Smith. 
To learn more about other degree offerings through Lipscomb Online, click here.