K-12, higher education veteran Leslie Cowell appointed Lipscomb University's College of Education dean
Kim Chaudoin |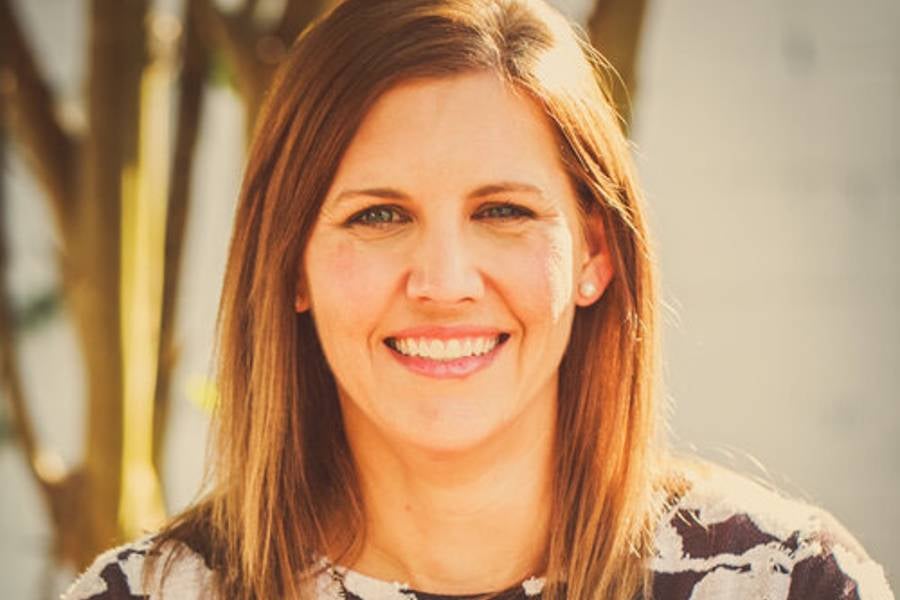 Lipscomb University has appointed K-12 and higher education veteran Leslie Cowell dean of its College of Education, President Candice McQueen announced today.
Cowell is professor and dean of the College of Education at Faulkner University in Montgomery, Alabama. She will begin her work as the leader of Lipscomb's College of Education, which is consistently recognized as having one of the top teacher preparation programs in the nation, on Aug. 8.
"Dr. Cowell is a proven leader who brings experience as an educator at all levels from elementary school through graduate-level courses. Her reputation as a collaborative leader, relationship builder and connector positions her well to further the vision and goals of Lipscomb's College of Education," said President McQueen. "She is a lifelong learner who cares deeply about the issues that tomorrow's innovative educators will face in the classroom." 
Since 2011, Cowell has served at Faulkner University in several administrative roles as well as holding a faculty appointment. Cowell, who holds the rank of professor of education, has served as dean of its College of Education for six years. Prior to her current role, Dr. Cowell served as department chair as well as field and clinical experience director and has taught a variety of graduate and undergraduate courses. She also serves as the director of the Faulkner University PreK program. 
Cowell's accomplishments while at Faulkner include leading a successful Council for the Accreditation of Educator Preparation (CAEP) accreditation process, launching a partnership with the National Institute for Excellence in Teaching (NIET), engaging in grow your own partnerships and transitioning academic programs to online delivery methods. In addition, she has also secured and managed nearly $2 million in grants. Her recent studies are in the areas of urban education. She has received several significant grants and fellowships, as well as various awards and honors for her work. 
During the 2021-22 academic year, she served as a Deans for Impact Fellow and has been active in developing K-12 policy among numerous other professional activities. Cowell's reputation as a collaborative leader, relationship builder and connector positions her well to further the vision and goals of the College of Education.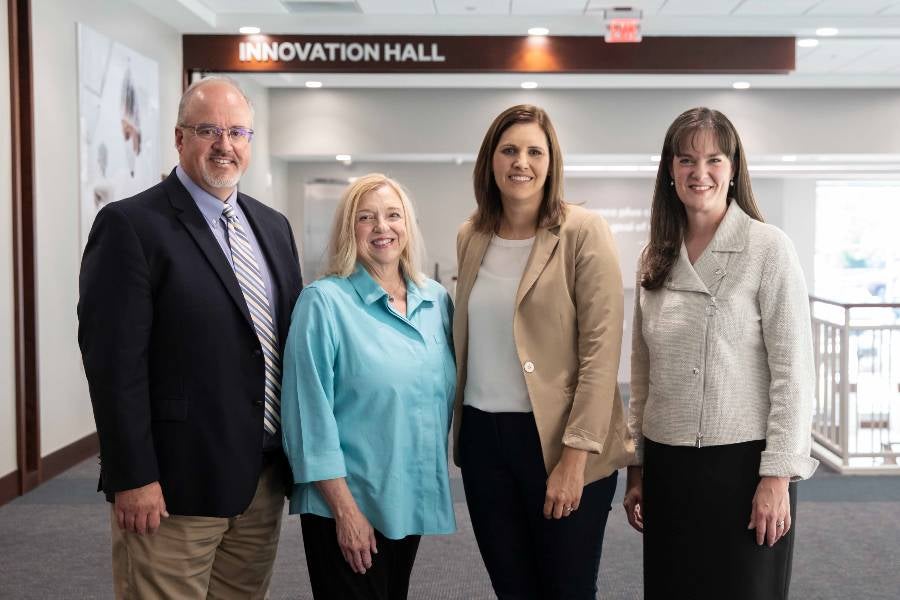 She said she looks forward to building on the strong foundation and reputation of Lipscomb's College of Education. 
"Lipscomb's College of Education has a long track record of quality preparation and influence in schools across the country.  Educator preparation is changing and there are many exciting opportunities to further this work," said Cowell. "I'm thrilled to join the amazing team of faculty and staff to continue making an impact by producing teachers ready to face today's classrooms."
In addition to her work at Faulkner, Cowell volunteers her time and expertise as director of the PreK program at Common Ground Montgomery, a nonprofit organization that focuses on youth development and leadership. She also serves on the board of the Alabama School Readiness Alliance, is a Women's Foundation of Alabama fellow, is Region 4 Director of the Alabama Afterschool Network Hub and is a member of the Alabama Association for Colleges of Teacher Education executive committee. 
Cowell's teaching career began at Destin Elementary School in Destin, Florida, where she taught fourth grade. In 2006, she joined the faculty at Prattville Christian Academy in Prattville, Alabama, where she taught fourth and fifth grades, served as elementary principal and as academic director for PreK3-12th grade before beginning her work at Faulkner. She currently holds an Alabama Professional Teacher Certification for grades K-6. 
A native of Destin, Florida, Dr. Cowell holds a Bachelor of Science degree and a Ph.D. in elementary education K-6 from Auburn University, a Master of Education in reading education from the University of West Florida and a Master of Education from the University of North Carolina-Charlotte in urban education and antiracist pedagogy. She is a member of the Landmark Church of Christ in Montgomery where she is a women's ministry leader and Sunday school teacher for elementary grades. Dr. Cowell and her husband, Dan, have three children, Sarah Jane (10), Charlotte (8) and Reid (4).
Lipscomb University's College of Education is consistently recognized as one of the most effective teacher preparation programs in Tennessee and in the nation. In May,  Lipscomb University's undergraduate elementary teacher preparation program was named among the best in the nation when it comes to ensuring future elementary teachers have the essential content and skills they need to teach mathematics by the National Council on Teacher Quality. Last fall, the Council for the Accreditation of Educator Preparation (CAEP) announced that Lipscomb University is one of 26 providers from 17 states and the United Arab Emirates to be recognized for quality and excellence as recipients of the 2021 Frank Murray Leadership Recognition for Continuous Improvement. Lipscomb once again earned high marks on the 2021 Teacher Preparation Report Card released earlier this year. This marked the 10th year that state data on the effectiveness of new Tennessee teachers indicates it is one of the most effective teacher preparation programs in the state. 
In addition, Lipscomb has developed a number of Grow Your Own (GYO) partnerships to help increase access and remove barriers to the teaching profession, fill shortages in critical subject areas, increase the diversity of the teacher workforce and develop and retain teachers from the local community. Last month, university officials announced the Leading and Innovating for Future Teachers (LIFT) program through which Lipscomb will provide full tuition and fees for a cohort of 10 Metro Nashville Public Schools students every year to enter the teacher preparation program beginning in Fall 2023. Beginning this fall, Lipscomb is offering a new Christian Schools Partnership, designed to fill teacher shortages and preparation gaps in K-12 Christian schools. Last summer, the university was awarded $1 million in Tennessee Department of Education GYO grants to provide 10 cohorts of teacher assistants, totaling 210 individuals from MNPS, Clarksville-Montgomery County School District and the Hamilton County and Williamson County school districts the opportunity to enroll in Lipscomb's teacher preparation programs. In addition, Lipscomb's College of Education is partnering with the Nashville Teacher Residency on another GYO grant to prepare teachers for their ELL endorsement. In October 2020, Lipscomb received $200,000 in TDOE grants to expand its existing GYO partnership with CMCSS, which began in 2019. Also, Lipscomb, funded by a private grant, launched the Pionero Scholars Program in 2015 to bridge the culture gap between students and teachers by recruiting MNPS students who want to go into the teaching field and who reflect the diversity of Nashville to create a pipeline of students returning to teach in their home communities.
In 2019, the College of Education was also awarded a $2.49 million grant from the Kern Family Foundation to develop an innovative leadership development program for principals focused on character, academic excellence and business acumen in the rising generation of leaders. Since 2013, the National Council for Teacher Quality has consistently ranked Lipscomb's College of Education programs among the top in the nation, ranking them as high as No. 1 nationally in 2014.