Graduate Spotlight: Wilson plans to use life experience, degree to help others battle addictions
Life has an interesting way of coming full circle at times, and Hollie Wilson is a living testimony to that sentiment.
Kim Chaudoin |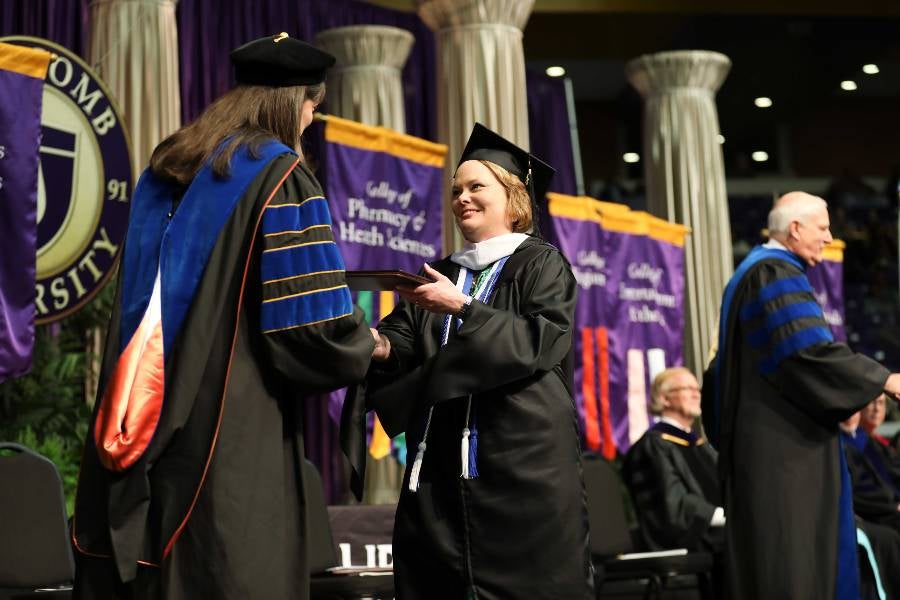 After working at a local medical center in various roles as she climbed the "career ladder" for 24 years, Wilson found herself unhappy in her career. A 1992 graduate of Tennessee Tech University, she decided to return to college to pursue a graduate degree to build on her life experiences and use what was at times a rocky road to help others who might travel a similar path.
"I was miserable in my former career and realized that I had to change every facet of my life," recalls Wilson. 
So Wilson embarked on a journey to earn a Master of Science degree in clinical mental health counseling with a specialization in addictions from Lipscomb. She felt called to become an addictions counselor after her own struggle with alcoholism and residential treatment at Cumberland Heights in Nashville. After her time at Cumberland Heights, Wilson says she knew that pursuing a career in addictions counseling was the next right step in her personal journey. 
"I was impressed by the counselors and their ability to help people who were experiencing profound hopelessness and despair," she explains. "I knew that if I could recover I could help others recover from addiction."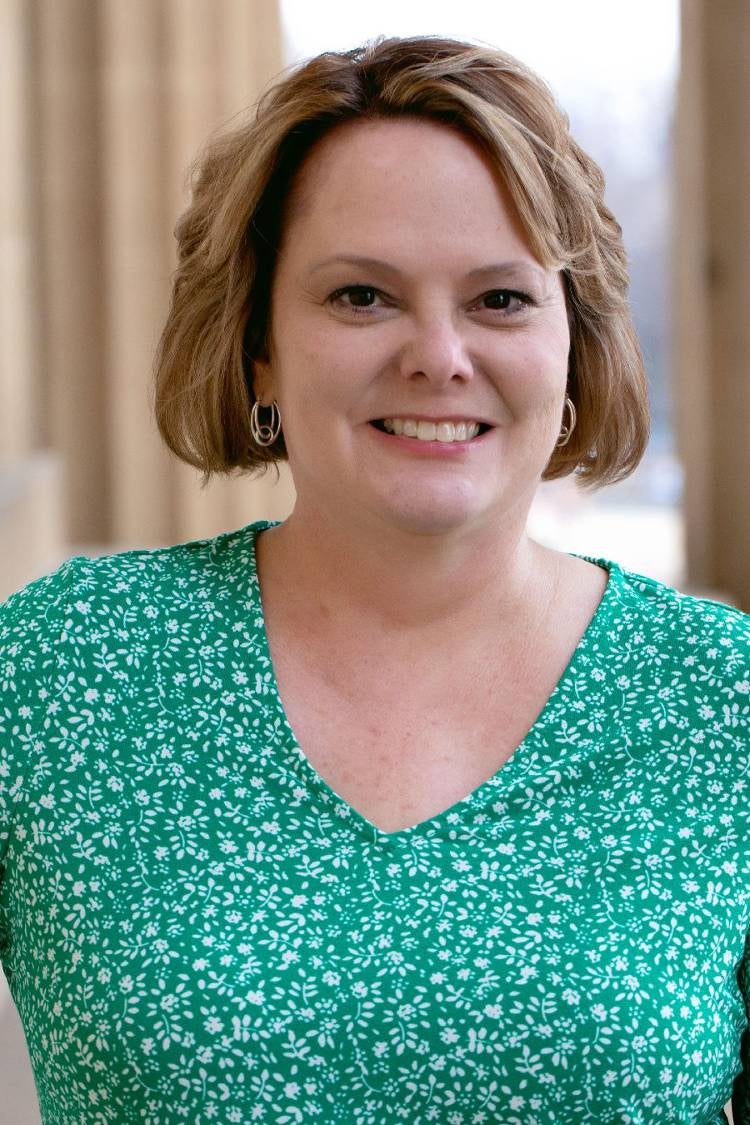 At the time Wilson was in treatment, one of her counselors at Cumberland Heights was a Lipscomb student, Yolanda Lancaster, pursuing her Master of Science in counseling. So she experienced firsthand the impact of Lipscomb's program. When she decided to pursue a graduate degree, Lipscomb was the clear choice.
"I chose Lipscomb for a few reasons. Being a Nashville native I knew the outstanding reputation that Lipscomb has," says Wilson. "I received outstanding care from the Cumberland Heights counselor who was a Lipscomb student. And, when I began speaking to counselors in the community every one of them, whether they attended Lipscomb or not, recommended Lipscomb. I was told time and time again that Lipscomb would be their first choice if they had it to do over." 
Wilson says Lipscomb's program offered everything she wanted — an accredited program, a Master of Science degree (because of her background in the medical field and interest in medicine and science) and a focus on mental health and diagnosing not just counseling among other features. And, Lipscomb has a partnership with Cumberland Heights for students practicum and internship components. 
"I was a late applicant, applying in November for entrance in January of 2020 but everything fell into place. After attending an informational luncheon and spending half a day on campus I was sold," she says. "The atmosphere at Lipscomb is unlike anything I have experienced at work or school in the past. You can tell that everyone really cares. I had decided that if I didn't get in that time around I would wait and re-apply to Lipscomb the following year. I was not going anywhere else."
Completing this degree is a true landmark and dream come true for me. — Hollie Wilson
And so, at age 49, Wilson began her pursuit of a graduate degree that would launch her into a new chapter in life. 
"I would like to encourage adults who think they may be 'too old' to return to school to let go of those thoughts and do it! Making a midlife career change can be scary and returning to school can be intimidating but it really shouldn't be," Wilson explains. "Studying schoolwork is really no different now than it was 30 years ago. You can still take old-fashioned notes in an old-fashioned notebook. Lipscomb will welcome you with open arms as will your fellow students. Returning to school at 49 has been the best decision of my life and I highly recommend it."
Two years later, she completed her mission.
"My experience at Lipscomb has been all I could hope for and more," she says. "I highly recommend Lipscomb. The difference is the caring attitude of the faculty and staff. Lipscomb truly is a lovely place."
While Wilson credits all of her professors with playing a role in her success at Lipscomb, she says DeAndrea Witherspoon-Nash, assistant professor of psychology and counseling, was particularly encouraging. "She was especially supportive during my Internship I and II classes. Dr. D is a true gem and an invaluable part of the CMHC faculty," Wilson shares. "Dr. D is someone whom I will continue to look to for guidance as I embark on my counseling career and my future path."
Graduate degree completed, Wilson is about to embark on a new career that symbolizes how far she has come on her personal journey. This spring, will begin her new job as a primary counselor in the Cumberland Heights men's program, where she will be working on the River Road campus in residential treatment. 
"It feels fantastic to complete this degree and this is the position I was hoping for so I am very excited," Wilson reflects. "This is a very special time because not only am I completing a degree, I personally have come full circle in my journey from patient to student and now to a counselor! Completing this degree is a true landmark and dream come true for me."
She says this is a dream come true as she has come full circle in her journey from patient to student and now to a counselor as she has accepted a position as a primary counselor at Cumberland Heights.