Graduate Spotlight. Leading from the frontlines: journey honing effective decision-making skills
TN Army National Guard executive officer turns to Lipscomb for master's in leadership and public service.
Keely Hagan | 615-966-6491 |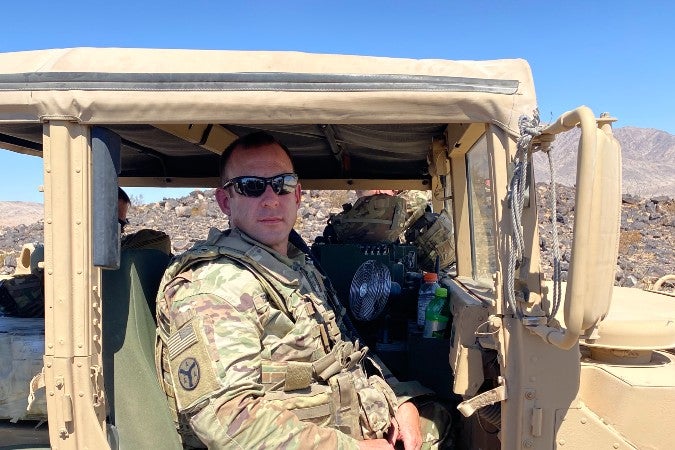 In the heart of the Tennessee National Guard's 278 ACR Armored Brigade Combat Team (ABCT), Lieutenant Colonel Coby P. Tippens, the executive officer, plays a pivotal role in shaping the unit's day-to-day operations. As the second-in-command to the brigade commander, Tippens oversees a force of 4,225 soldiers, steering the massive machinery of the armored brigade towards readiness and excellence.
As of December 16, this crucial team will be led by a graduate of Lipscomb University's Lipscomb's Master of Arts in Leadership and Public Service (MLPS).
The 278 ACR is not just a string of letters; it stands for Armored Cavalry Regiment, a force comprising the heavy and expensive armor that is usually committed last in large-scale combat operations.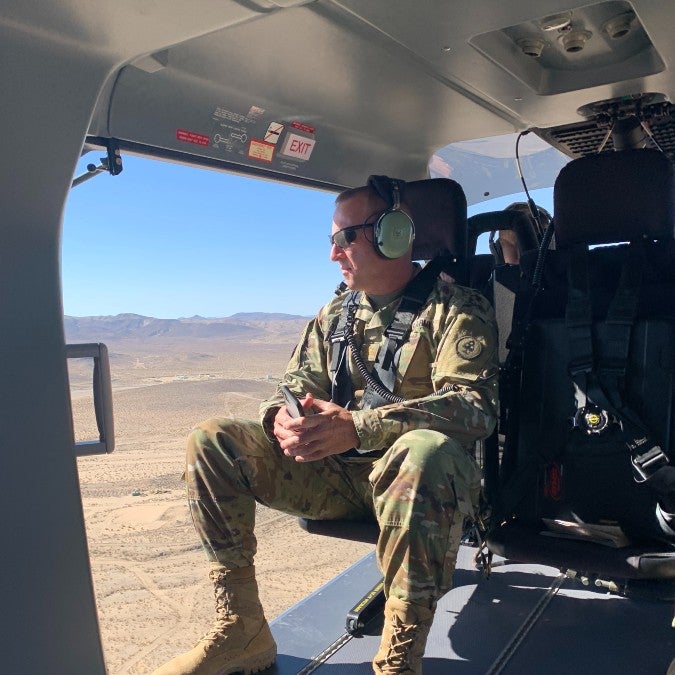 "It is a powerful deterrent," Tippens says. "We use the brigade strategically to be seen when projecting combat power globally." The brigade participates in multinational training events, demonstrating its capabilities and encouraging potential adversaries to think twice before taking any hostile actions.
With a wealth of experience and dedication to his role, Tippens now adds the insight and skills honed through a special cohort of Lipscomb's MLPS, a graduate program for mid- to senior-career leaders aimed at enhancing leadership skills among full- or part-time seasoned professionals in the Tennessee Army or Air National Guard.
This practitioner-oriented degree program is made available through a partnership between the Tennessee National Guard and Lipscomb's College of Leadership & Public Service. The inaugural cohort of 13 students are graduating this December.
As Tippens approaches his 20-year mark in active service, retirement looms on the horizon, prompting him to contemplate what lies beyond the uniform. He says the degree serves a dual purpose: satisfying his curiosity about civilian leadership and preparing him for the strenuous academics of Senior Service College (also known as War College), a crucial step towards becoming a general officer, if the state of Tennessee deems his expertise necessary.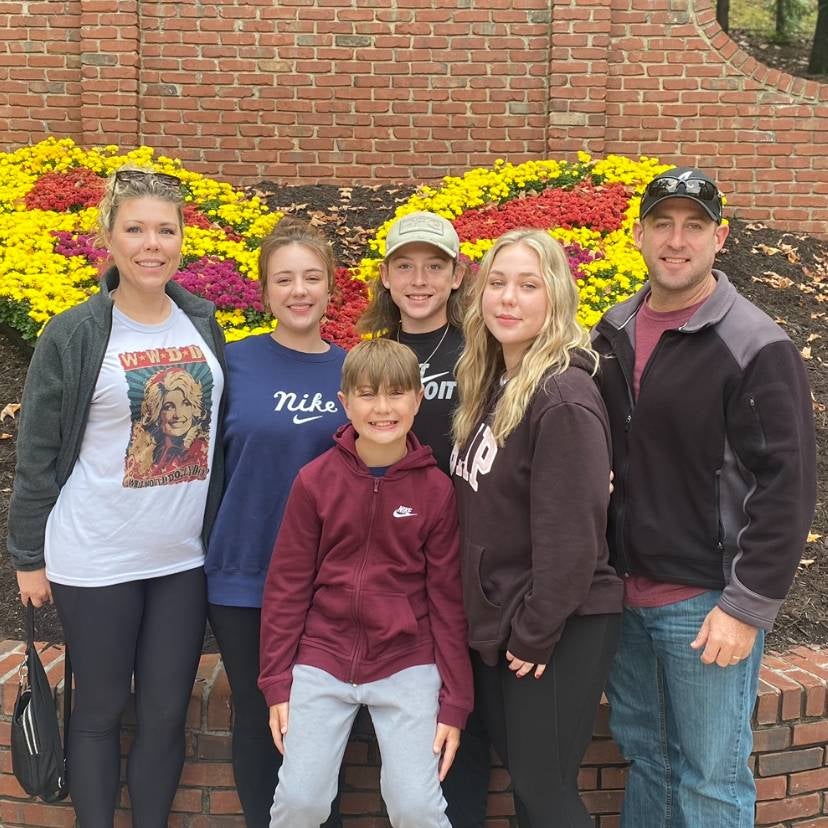 He says the curriculum of the master's program has provided him with insights into civilian leadership, revealing both similarities and differences in what he's learned in the military. "The verbiage is a little different, but the concepts and the art and science of leadership are very similar," he says. He explains that the degree not only equips him with knowledge but also hones his communication skills, preparing him for a seamless transition into the next phase of his career.
Education, for Tippens, is a priority. "If you are going to be a true student of leadership or master a craft of any kind, you must continually learn," he says, and emphasizes that striving for perfection and self-reflection are crucial aspects of this journey. 
Tippens has worked in various natural disasters and says he has witnessed the importance of effective leadership in emergency management at different levels. His vision for the future involves contributing to the welfare of people and the country, a purpose greater than individual profit or recognition.
Reflecting on this education milestone, Tippens expresses pride in his achievement. He says the degree program has satisfied his dual goal of gaining a deeper understanding of leadership concepts and their applications outside of the military and strengthening his academic and communication skills in preparation for his next leadership role, wherever that may be.
Going through the program with individuals from similar military backgrounds has been an eye-opener for Tippens, he says. Despite initial assumptions that they would all think alike, the diversity of perspectives solidified the importance of collaboration and planning initiatives. "You're leaving so much on the table if you don't receive input from all of those different perspectives," he says.
As Tippens looks towards the future, he recognizes the ever-evolving nature of global and local challenges. His mature leadership approach involves acknowledging that no one has "seen it all." The complexity of issues like COVID, geopolitical conflicts and natural disasters requires leaders to be open to various viewpoints for effective decision-making, he says.
In the final stretch of his military career, Tippens says he sees the Master of Arts in Leadership and Public Service as a key asset. It's not just a personal achievement but a tool that will shape his career and influence leadership opportunities in the years to come. The journey from the armored frontlines to the corridors of academia has equipped Tippens with the skills and insights needed to lead from the front in any arena.