Graduate Spotlight. Empowering Tennessee's military leaders: Scarlett Bernier's mission for education
Key architect of the Lipscomb-TN National Guard partnership completes the master's degree program herself.
Keely Hagan | 615-966-6491 |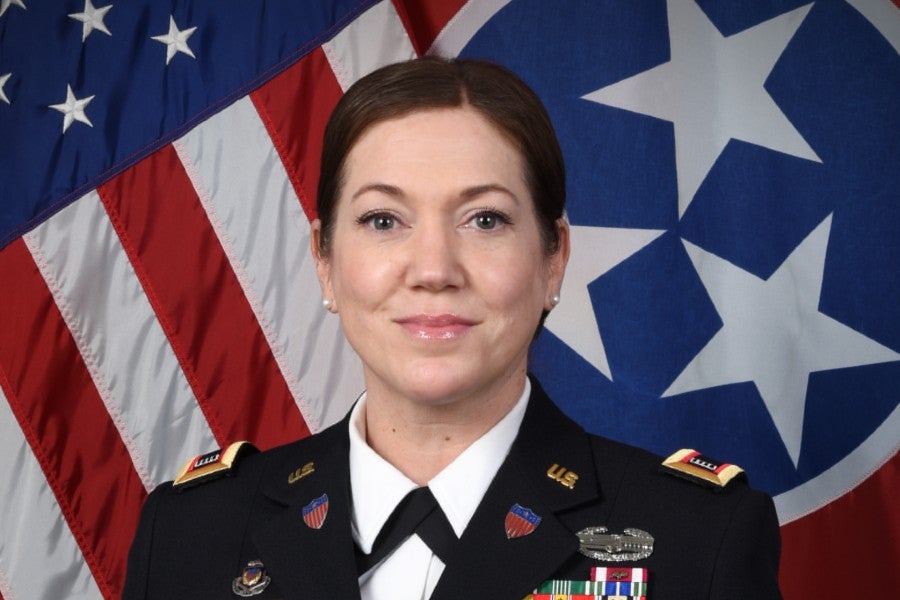 From her office on the campus of the Tennessee National Guard Base Joint Force Headquarters in Nashville, Scarlett Bernier is actively shaping leaders throughout the state. For the last year, she has also been continuing her own leadership journey in Lipscomb's Master of Arts in Leadership and Public Service (MLPS) program—a program she helped make possible herself.
As the Education and Incentives Branch Chief, Bernier ensures that soldiers and airmen are equipped not only with the educational foundation needed for success in their military career but also for life beyond the military. Her mission is not just about education; it's about cultivating leaders who bring their best to their roles in the military and then carry their knowledge back to their communities and into their civilian careers.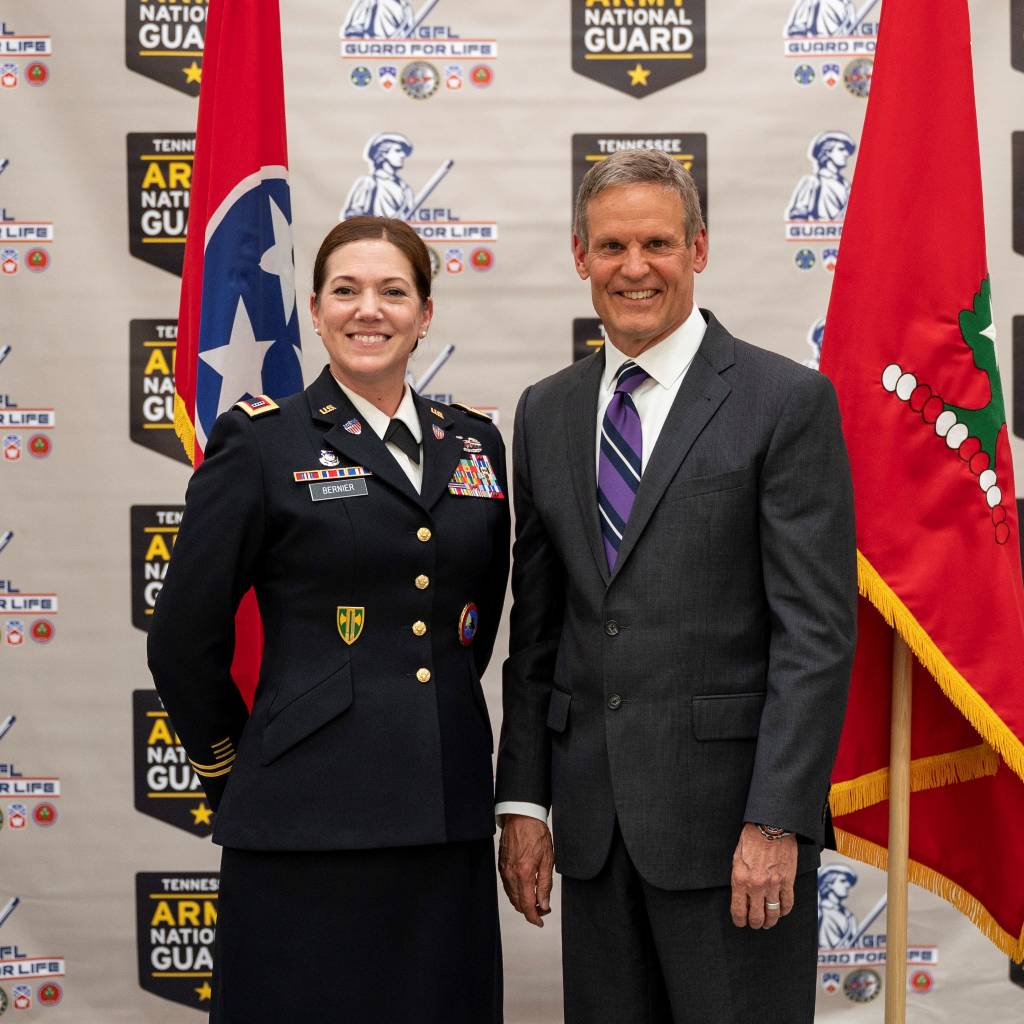 Bernier's office manages a myriad of benefits that soldiers and airmen are eligible for, with a focus on the GI Bill, federal tuition assistance, and the STRONG Act, Tennessee's state-specific tuition assistance program. She was an effective advocate for the STRONG Act, which was passed into law in 2017.
"We recognized the nationwide trend of continuing education being key to better jobs for civilians and wanted the ability to offer graduate level education to the state's soldiers and airmen," she says.
She also helped initiate a partnership with the Tennessee National Guard and Lipscomb's College of Leadership & Public Service that enables state military leaders to leverage state funding through the STRONG Act, federal tuition assistance and Lipscomb's tuition discount for an essentially cost-free master's degree.
"We are so grateful to partner with Lipscomb University," she says. "Our organization shares Lipscomb's vision to serve others; this degree which has such a strong public service focus really allows us to build upon our strengths to better serve our communities and the great state of Tennessee."
Already holding a Ph.D. degree, Bernier did not qualify for STRONG Act funding but chose to pay for the degree herself in order to go through the program with the 12 other military leaders enrolled in the initial cohort. As of Dec. 16, they will all be graduates of Lipscomb's MLPS program.
She says she wanted to pursue this degree to expand her leadership skills. "I don't think there's ever a time when I can say, I know everything there is to know about leadership."
As she works tirelessly in the final days of her own studies, she reflects on the legacy she hopes to leave, "I want the person who takes my place to continue moving the bar forward when it comes to providing civilian education opportunities for our soldiers and airmen. I would love to see the Tennessee National Guard work with our state legislation and offer the opportunity for our members to pursue doctoral degrees."
Bernier is a leader in education, a champion for Tennessee's military and a driving force in the evolution of leadership within the National Guard. Her story is one of dedication, foresight and a commitment to shaping a better future for those who serve.