Set your sights on making a difference.
A part of the College of Leadership and Public Service, the Fred D. Gray Institute for Law, Justice & Society is based on the idea that legal change is one of the surest means to effect social change. Here, we consider America's legal system from a multidisciplinary perspective to get a fuller understanding of its mechanisms, practice, and consequences.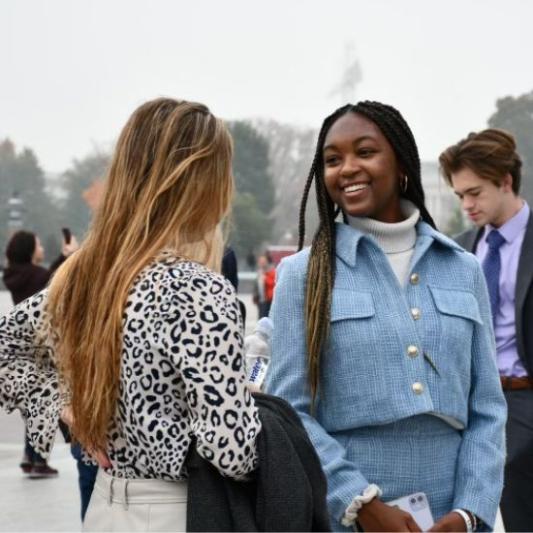 Undergraduate Programs
To prepare you for law school, social work, or dispute resolution, Lipscomb provides three major programs and one minor. Your studies will involve service learning and on-the-job training, domestic and international travel, and firsthand interaction with legislators, attorneys and judges. If your sights are set on making a difference, we'll get you ready to do just that.
Our Undergraduate Programs