Rule 31 Family Mediation Training
Thursday, June 6, 2019 8:30 AM-Saturday, June 15, 2019 5:30 PM
Lipscomb University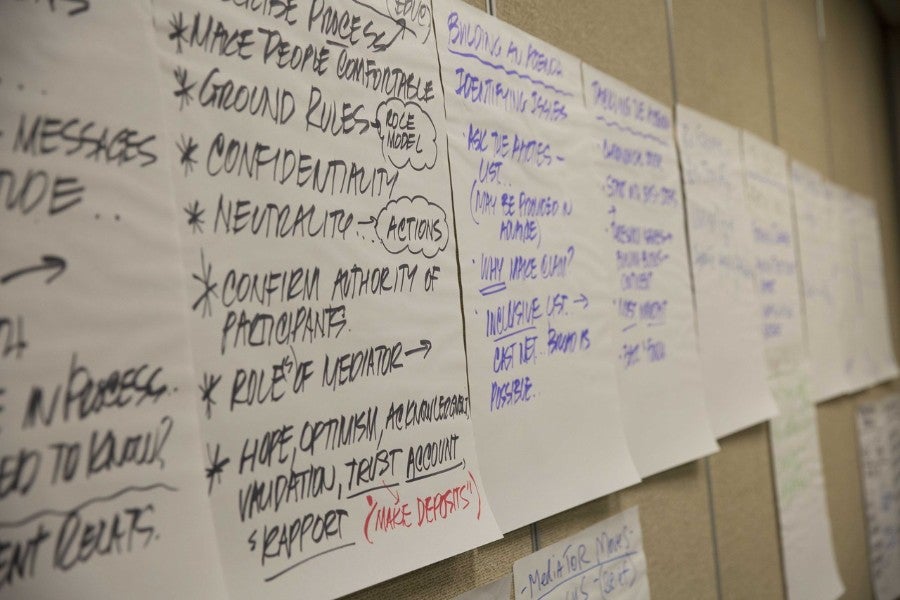 Next Training Dates
June 6-8 & 13-15, 2019: with Cynthia Greer
June 8 & 13-15, 2019: Rule 31 Crossover with Cynthia Greer
Completion of this course requires attendance of both full weekends of class in order to receive a certificate. Each day begins with continental breakfast at 8 a.m. and training from 8:30 a.m. to 5:30 p.m. with lunch and snacks provided.
Before considering this training, it is imperative that prospective family mediation students read and understand the education and experience requirements set forth by Rule 31, Section 14 of the State of Tennessee Supreme Court and Alternative Dispute Resolution Commission.
The cost of the complete Family Mediation 6-day (46-hour) professional course is $1499 and includes all materials, meals and CLE fees.
The cost of Rule 31 Crossover 4-day (30-hour) professional course is $999 and includes all materials, meals and CLE fees.
About the Instructor
Dr. Cynthia Greer is a mediator, trainer, and designer of conflict resolution systems. She has conducted over 1,000 mediations dealing with employment, sexual harassment, landlord-tenant, corporate, personal injury, and educational disputes, among other issues. She has developed ADR systems for federal, state, and county governmental agencies and various for-profit and nonprofit organizations, and has provided mediation training programs and seminars nationally to individuals, corporations, and government agencies. For eight years she was the director and senior mediator at the California Academy of Mediation Professionals in Encino, California. For over 17 years, she was an associate dean at Pepperdine University School of Law in Malibu where she continues to teach Interviewing, Counseling, and Planning for lawyers.
Learn more about Rule 31 Family Mediation Training.