Fifth Annual IMAGINE: "The Soul of America Today"-POSTPONED
Tuesday, April 21, 2020 5:15 PM-9:15 PM
Lipscomb University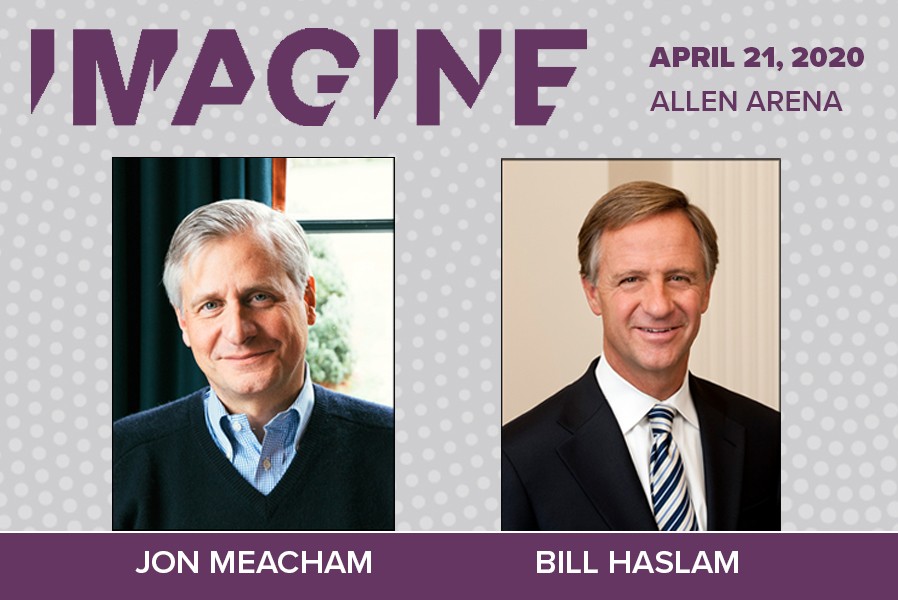 The fifth annual IMAGINE on Tuesday, April 21, 2020, will feature special guest speakers Pulitzer Prize–winning author Jon Meacham and former Tennessee Gov. Bill Haslam. At IMAGINE 2020, Meacham and Haslam will examine "The Soul of America Today."
This year's conversation is based on Meacham's bestseller "The Soul of America." In his book, Meacham uses a historical perspective that helps audiences understand the present moment in the U.S. You will leave this event inspired with renewed hope, revitalized confidence and energized belief in the enduring principles that move our nation forward. 
Doors open at 4:15 p.m., and the program will begin at 5:15 p.m. This event is not open to the public and is exclusively for Lipscomb Associates.
Lipscomb Associates commit to annual contributions of $1,000 or more, providing the long-term, immediate-impact giving that creates the high-quality, high-touch Christian education experience that is Lipscomb. Associates are core partners who make scholarships, special initiatives, academic enrichment and more happen.