Program Overview
Program Overview
The mission of the Exercise Science Program is to prepare entry-level Exercise Science professionals in the cognitive (knowledge), psychomotor (skills) and affective (behavior) learning domains by integrating Christian faith and practice with academic excellence. 
The Program will provide students with the didactic and experiential foundation in the study of human physiology and movement necessary to succeed whether pursuing a career, a professional field of study or engaging in advanced academic work. This mission is achieved through classroom lectures and hands-on laboratory instruction, scholarship, and service-learning opportunities designed to promote and develop critical thinking and effective communication skills.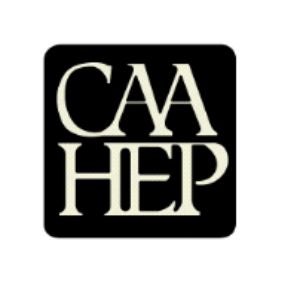 The Exercise Science Program at Lipscomb University is accredited by the Commission on Accreditation of Allied Health Education Programs (www.caahep.org) upon the recommendation of the Committee on Accreditation for the Exercise Sciences (CoAES). Commission on Accreditation of Allied Health Education Programs (www.caahep.org)
9355 113th St N, #7709
Seminole, FL 33775
727-210-2350
Courses
Courses
Specific courses required:
BY 1134 - Principles of Biology: Cell and Genetics
BY 1144 - Principles of Biology: Diversity and Ecology
BY 3514 - Human Anatomy and Physiology I
BY 3524 - Human Anatomy and Physiology II
CM 1113 - General Chemistry I
CM 1211 - General Chemistry Laboratory I
KIN 2203 - Foundations in Kinesiology
KIN 1303 - Healthful Living
KIN 2023 - Sport and Exercise Psychology 
KIN 2533 - Anatomical Kinesiology
KIN 3003 - Biomechanics
KIN 3303 - First Aid and Injury Care
KIN 3363 - Biostatistics
KIN 4113 - Exercise Physiology
KIN 4123 - Exercise Physiology Lab
KIN 4133 - Exercise Evaluation and Prescription
KIN 4323 - Administration of Exercise Related Programs
KIN 4153 - Strength and Conditioning Program Design
KIN 4163 - Applied Exercise Physiology
KIN 4224 - Externship in Kinesiology
KIN 4502 - Seminar in Kinesiology
MG 3503 - Leading and Managing People
MK 3503 - Principles of Marketing
NUTR 2613 - Principles of Nutrition
Note:
All students majoring in exercise science must achieve a "C" or above in all department courses required for the exercise science major.