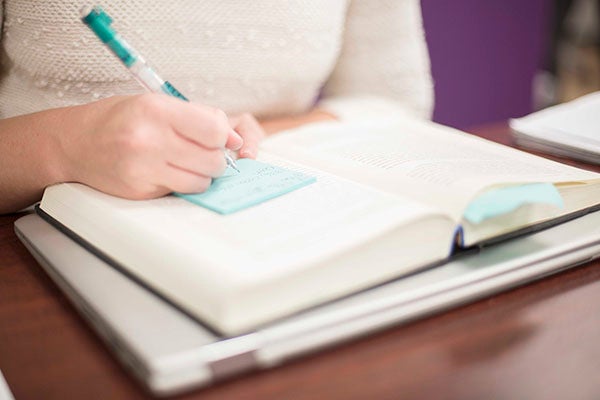 Program Overview
Program Overview
If you want to work with individuals with disabilities outside the classroom, this is the degree for you. Our unique degree will provide you the opportunity to experience working in a nonprofit or therapy setting — and even start your own business. 
You'll increase in confidence as you work with Lipscomb's IDEAL students. And you'll apply what you've learned off-site in a practicum with a nonprofit agency for people with disabilities. Our accomplished faculty will counsel you in your mission along the way.
Courses
Courses
ED 2313 - Schooling in America

ED 3343 - Cultural Perspectives in Education

ED 3353 - Characteristics and Assessment of Students with Disabilities

ED 3373 - Supporting Behavior of Students with Disabilities

ED 4043 - Complex Disabilities

ED 4213 - Collaboration and Co-teaching

ED 4223 - Communication, Language and Social Development

ED 4233 - Special Education Law and Ethics

ED 4xx6 - Disability Studies Practicum

HI 2213 - History of the United States I

 

OR

 

HI 2223 - History of the United States II

HI 3323 - Cultural Geography

SW 3313 - Child Welfare

LJS 3303 - Influencing Change through Civic Engagement

LJS 3403 - Conflict Management

EN 3013 - Advanced Composition and Rhetoric

PS 3243 - Human Development and Learning

Choose one class in Fine Arts.
Job placement
With a top-tier university education on your resume, you'll be in high demand, whether you choose to launch your career or begin graduate school. Most of our programs have a placement rate of at least 90 percent within six months of graduation.
Expert faculty, small class sizes
Learn from award-winning, experienced faculty who actually care about you. Our small class sizes allow us to get to know you personally. We lead an approachable community within our respective programs. Our faculty connections are the experts on their subject matter, too.
Nashville
A big city. An even bigger opportunity. We consider Nashville an extension of our classroom, and as a leading city in many industries, that means you'll gain experience and insight you won't find anywhere else.
Misty Parsley

Director, Master of Education/Special Education

Misty Parsley has bachelors and masters degrees in Speech Language Pathology and a doctorate degree in Special Education Administration. She has dedicated her career to students with disabilities, previously serving...

Learn More

Robbie Hampton

Assistant Professor of Education

Robbie Hampton is an Assistant Professor in the College of Education. Her primary duties are with teacher candidates in Special Education. She teaches a number of graduate and undergraduate courses...

Learn More
Career Paths
Social and Community Service Managers
Social and community service managers coordinate and supervise social service programs and community organizations. They manage workers who provide social services to the public.
Top Executives
Top executives devise strategies and policies to ensure that an organization meets its goals. They plan, direct, and coordinate operational activities of companies and organizations.