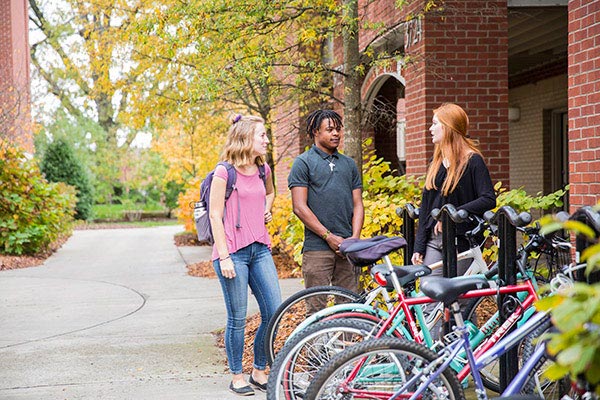 Program Overview
Program Overview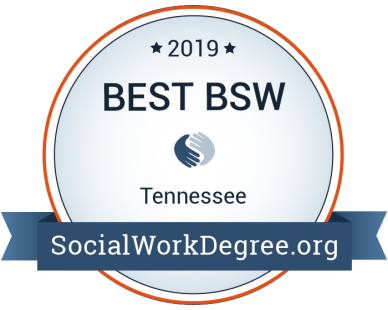 You are passionate about people—so are we. Our program is committed to upholding the value and dignity of every human, recognizing their strengths, and stressing the importance of diversity to human development. We seek to hear the voices of all individuals, understand human needs, and ethically integrate faith and social work practice in a transformative learning environment. And we want to walk with you as you do the same.
Come gain the experience you need to enter the growing field of social work. In fact, the U.S. Department of Labor projects that the employment growth of social workers will grow 16 percent from 2016 to 2026. According to the Substance Abuse Mental Health Services Administration, social workers are the nation's largest group of mental health providers. And, over 40 percent of all disaster mental health volunteers trained by the Red Cross are social workers. 
Whether you want to work in mental health, foster care and adoption, crisis intervention, health care, a school or other sectors, you'll receive the training you need to succeed. You'll grow in community and learn to respond to human needs with a Christian worldview. And thanks to our small class sizes, we'll foster what will be a lifelong mentoring relationship with you. 
You'll complete over 500 hours of professional, supervised field practicum work and graduate as a SALT Scholar. The experience you gain here will put you at an advantage for the Advanced Standing Master of Social Work programs. When you graduate, you'll have the strong foundation you need to practice your profession with compassion, commitment, competence and ethics.
Courses
Courses
Specific courses required:
BY 2213 - Introductory Human Anatomy and Physiology
PS 1113 - Introduction to Psychology
PS 3513 - Drugs and Behavior
SO 1123 - Introduction to Sociology
SW 1103 - Introduction to Social Work
SW 2313 - Social Welfare Policy and Services
SW 2333 - Interviewing and Recording Skills
SW 3113 - Race and Ethnic Groups
SW 3223 - Social Work with Aging
SW 3313 - Child Welfare
SW 3533 - Human Behavior and the Social Environment I
SW 3543 - Human Behavior and the Social Environment II
SW 3613 - Social Work Practice I
SW 3623 - Social Work Practice II
SW 3632 - Social Work Practicum I
SW 4513 - Research Methods
SW 4523 - Applied Social Work Research Methods
SW 4903 - Seminar in Social Work Practice
SW 491B - Social Work Practicum II
Note:
A distributive social science minor requirement, built into the major, is met with required courses in biology, psychology and sociology.
Under the supervision of the social work faculty, social work practicums SW 3632 and SW 491B are completed in an approved social work agency during the senior year. Application for admission to Social Work SW 3632 and SW 491B must be made at the beginning of the semester preceding placement. (The social work program does not grant academic credit, course waivers or field practicum credit for life experience or previous work experience, per CSWE curriculum policy requirements.)
Social work majors earn the Bachelor of Social Work (B.S.W.) degree, rather than the Bachelor of Science (B.S.) or Bachelor of Arts (B.A.) degrees. This means that social work students do not need the extra math or science hours required for the B.S. degree or the foreign language hours required for the B.A. degree.
For social work majors, a letter grade of ""C"" or higher in each social work course is required to proceed to subsequent course work. For other academic requirements, consult the Social Work Student Handbook which may be obtained from the Department of Social Work and Sociology.
Service learning
We provide you the opportunity to enhance your academic understanding by applying what you've learned in class to service projects that benefit our community. Before graduation, you'll participate in at least two SALT (Serving and Learning Together) projects.
Internship
Become more competitive in the job market with an internship related to your interests. You'll gain experience and boost your exposure. An internship will also help you learn whether you've chosen a career you'll enjoy.
Job placement
With a top-tier university education on your resume, you'll be in high demand, whether you choose to launch your career or begin graduate school. Most of our programs have a placement rate of at least 90 percent within six months of graduation.
20:1
Student to faculty ratio
Cayce Watson

Associate Professor

Watson is a Licensed Advanced Practice Social Worker and Master Addiction Counselor with over ten years of practice experience.

Learn More

Rebecca Clark

Chair of the Department of Social Work

Rebecca Clark is the Chair of the Department of Social Work, Associate Professor of Social Work and the Director of the Social Work Program.

Learn More
Career Paths
Social Workers
Social workers help people solve and cope with problems in their everyday lives. Clinical social workers also diagnose and treat mental, behavioral, and emotional issues.
Social and Human Service Assistants
Social and human service assistants provide client services, including support for families, in a wide variety of fields, such as psychology, rehabilitation, and social work. They assist other workers, such as social workers, and they help clients find benefits or community services.
Substance Abuse, Behavioral Disorder, and Mental Health Counselors
Substance abuse, behavioral disorder, and mental health counselors advise people who suffer from alcoholism, drug addiction, eating disorders, mental health issues, or other mental or behavioral problems. They provide treatment and support to help clients recover from addiction or modify problem behaviors.