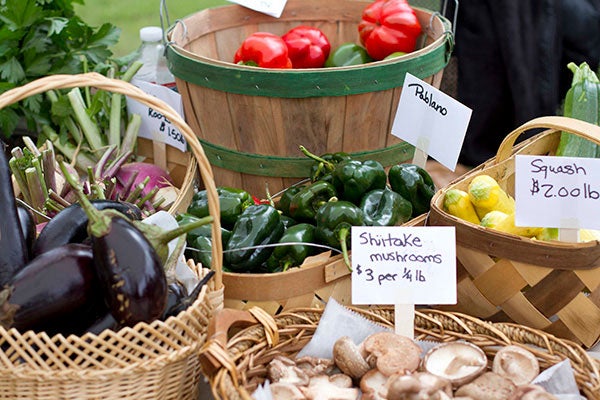 Networking
Both our deeply connected faculty and our experiential learning opportunities offer myriad ways for you to form relationships with leaders in the industry. These connections will serve and support you throughout your career.
Nashville
A big city. An even bigger opportunity. We consider Nashville an extension of our classroom, and as a leading city in many industries, that means you'll gain experience and insight you won't find anywhere else.
Research Opportunities
We know that you want to be an innovator in the field. That's why we offer unique research opportunities in our state-of-the-art facilities with our world-class faculty so that you can hone your expertise.
95%
RD exam pass rate over 5 years
Anne Lowery

Associate Professor

Lowery came to Lipscomb in 2009 as the assistant director of the dietetic internship program and moved up to become an assistant professor and director of the internship program in...

Learn More

Tracy Noerper

Assistant Professor of Nutrition

Noerper is a Registered and Licensed Dietitian/Nutritionist in the state of Tennessee. She comes to Lipscomb with five years teaching nutrition at Middle Tennessee State University (MTSU). She received her...

Learn More
38+
Health & Community Partnerships
Career Paths
Dietitians and Nutritionists
Dietitians and nutritionists are experts in the use of food and nutrition to promote health and manage disease. They advise people on what to eat in order to lead a healthy lifestyle or achieve a specific health-related goal.
Agricultural and Food Scientists
Agricultural and food scientists research ways to improve the efficiency and safety of agricultural establishments and products.
Exercise Physiologists
Exercise physiologists develop fitness and exercise programs that help patients recover from chronic diseases and improve cardiovascular function, body composition, and flexibility.