We desire that all our students grow in knowing God through Jesus.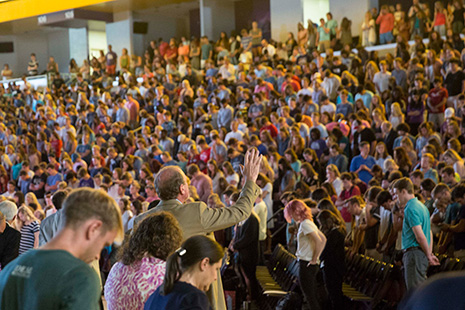 The Campus Ministry Office exists to help point students to Jesus by leading intentional programs and efforts.  We lead many efforts including chapel services, small groups, special events, prayer meetings, specific ministry efforts for the women on campus and leadership development programs.
Our purpose is to mentor, equip, and develop students into passionate followers of Jesus Christ and create an intentional space on campus for Christian community. The invitation to participate in Jesus-centered discipleship and community is extended to our whole student body, both believers and nonbelievers, with hopes that all will be transformed into the likeness of Jesus.