CEA alums pass on love of performing to next generation through Acting All Around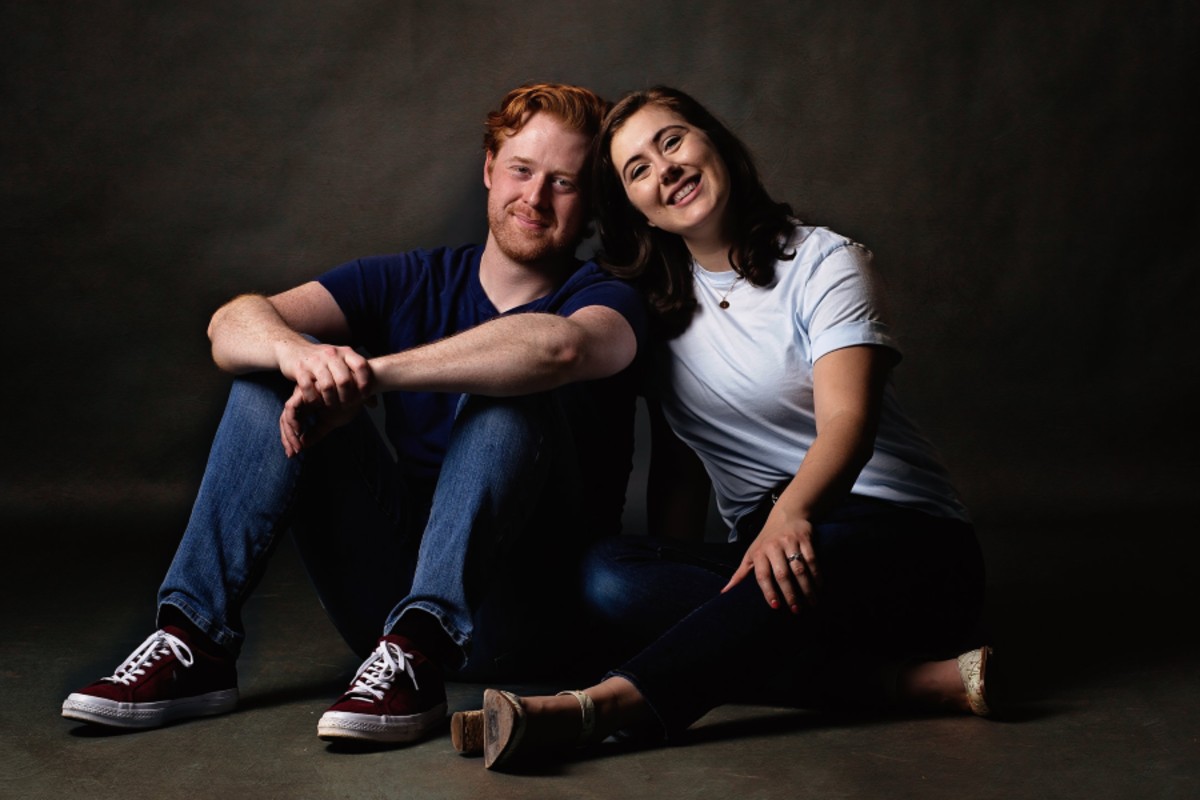 Creativity, Confidence, and Community. For Jonah ('16) and Sarah (Zanotti, '16) Jackson, those three words represent the ethos of their new company Acting All Around. But they are also a good descriptor of their feelings toward and relationship with the Lipscomb College of Entertainment and the Arts. 
The Jacksons may have never met if not for their time spent studying and performing in the Lipscomb Theatre Department together. And professors throughout the CEA have had an immeasurable impact on their lives both professionally and personally. 
"The fun thing is, now that we've stayed in the area and are working professionally, we've gotten to work with these teachers who trained us in so many ways to be professionals," Sarah said. "It's so rewarding getting to actually work alongside them and the things they trained us to do." 
Faculty members such as Beki and Scott Baker, Mike and Mindy Fernandez, Andy Bleiler, Nat McIntyre, and many others helped mold the Jacksons into professionals. And now they are in turn passing along those lessons learned and that passion for performing to a new generation of pupils through Acting All Around, a dream that began back when the couple were just students at Lipscomb. 
"I shared this dream back when we were just friends in college," Sarah said. "That was really the first time we ever shared it with each other. We've always kept that a part of the ultimate goal years down the line, and then 2020 happened. It's very much a God-given dream in some ways. Because who would have ever thought that those seeds that were planted so long ago would now be taking root and growing faster than anticipated."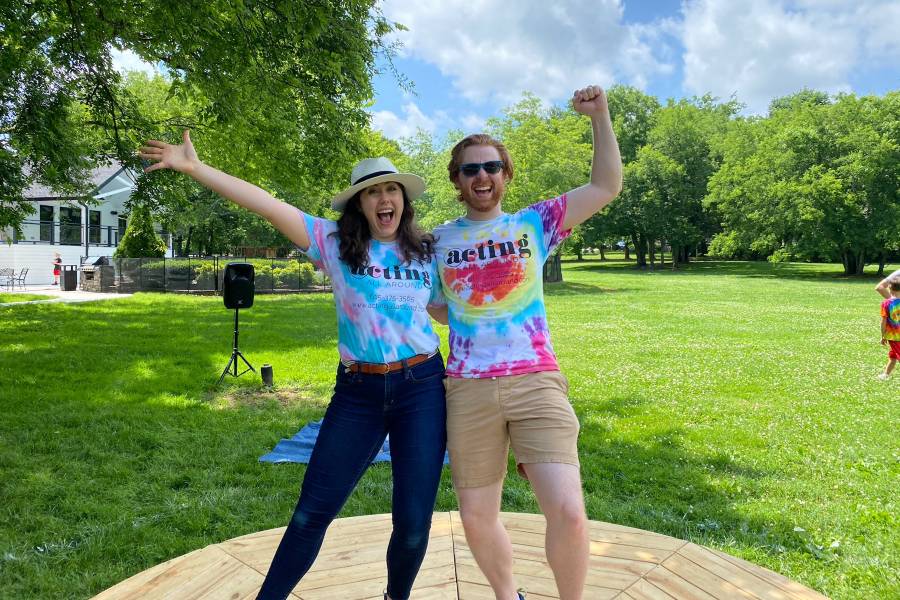 And as the company continues to grow, it takes a consistent, careful effort to keep from over-scheduling. Alongside Acting All Around, the Jacksons are involved in a number of other projects. The two perform and educate for organizations across middle Tennessee - including Backlight Productions, The Nashville Shakespeare Festival, Studio Tenn, The Nashville Rep, The Nashville Children's Theatre, the Nashville Library, and Wishing Chair Productions - and run Quest Company Junior, a successful children's role-playing game podcast. 
"There have been so many moments along the way where you feel crazy as a small business owner," Sarah said. "But then God comes along. And there are so many moments where you don't know everything. But I do know that the Lord wants us to do this." 
Acting All Around offers camps as well as both group and private lessons for a variety of performing styles and techniques, including everything from becoming comfortable speaking on stage to compiling an audition reel for college. But the formal lessons themselves aren't the company's only goal. 
"It is as wide of a range as it can be," Sarah said. "But that's truly because each student needs something different, and we're trying to create classes that can meet them at those various levels.
"But, we also want it to be something that is so much more than just theater and one show for them, for them to meet that childhood best friend or for them to engage in their creativity."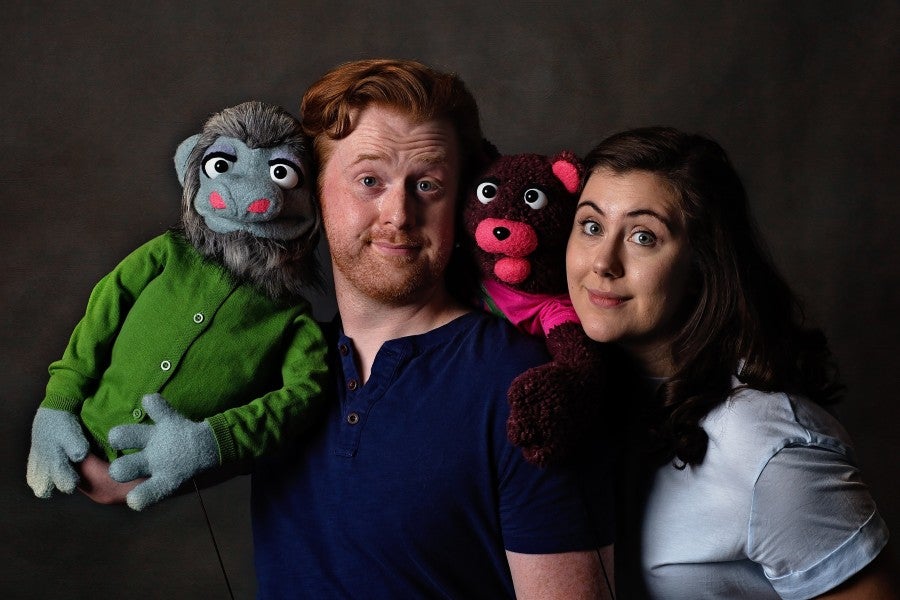 At their acting camps, the Jacksons have their students name their own characters and build their own stories, all in the name of fostering creativity and a love for performing. 
"They're facilitating their storytelling, and because it's their story, they're really invested," Jonah said. "And they work harder than they would if they were a Munchkin in the back. They have a stake in this whole thing. It pushes them to really bring out their best self and their best work because it's theirs." 
Now that they have turned their passion for the performing arts into a career, the Jacksons want their students and any other aspiring performers to know that it's possible to obtain. 
"We're trying to lead by example that yes, the arts are worth pursuing," Sarah said. "It is a lifelong passion that can also be a lifelong career. And that comes in different shapes and sizes for everybody. If you are in line with God, your spouse, and what you need in your life, if you're able to figure those things out, there's absolutely no reason the arts can't sustain those dreams and those passions."