W.E.B. Du Bois Intercultural Honor Society honors legacy, promotes excellence and service
Judson Chaudoin |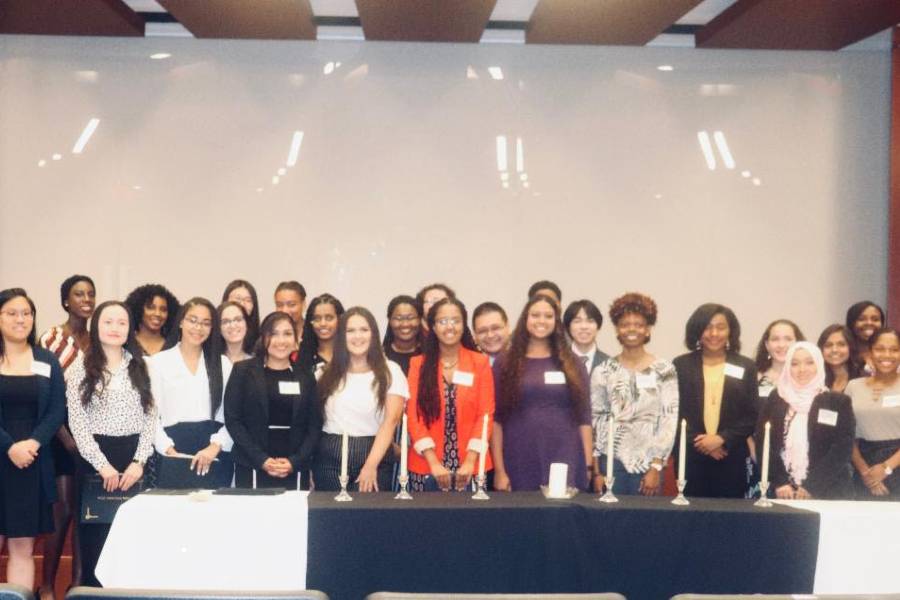 The W.E.B. Du Bois Intercultural Honor Society is a national organization that was founded to honor the work of W.E.B. Du Bois. Du Bois was known as a scholar, civil rights activist and for founding the NAACP. He was the first African-American to earn a doctoral degree and taught history, economics and sociology at Atlanta University. was a sociologist, historian, civil rights activist, Pan-Africanist, teacher, writer, and editor. 
The Lipscomb University chapter of the W.E.B. Du Bois Intercultural Honor Society is a part of this national organization. The goal of the organization is to honor the memory of Du Bois by "promoting the pursuit of academic excellence in all fields of higher education, engaging in service and recognition of the members' achievements," says chapter president Beth Nguyen, a junior biochemistry major from Hendersonville, Tennessee. 
Membership in the organization is by invitation only. Candidates must have completed one academic year and maintain a GPA of at least 3.3. Students interested in being considered for membership may apply here.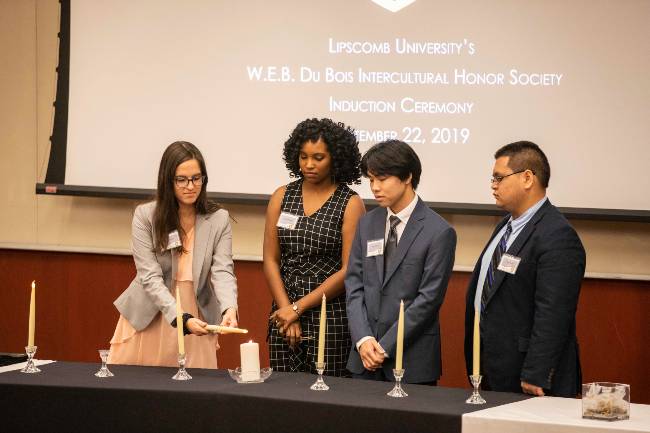 "It is important to recognize student achievement, especially among minority students in order to properly support, guide and encourage their involvement in leadership and organizations as well as raise the image of minority scholars from passive obscurity to active recognition and involvement," says Nguyen.
 
The society participates in multiple service activities each year including hosting an angel tree each Christmas season and offering various events during Black History Month as well as activities such as tours of Fisk University among other places. Nguyen says a future goal of the organization is to plan more activities that involve the entire Lipscomb community. 
Along with Nguyen, the W.E.B. Du Bois Intercultural Honor Society is led by Phillip Nguyen, vice president; Kamakshi Patel, secretary; and Henna Nabi, treasurer. 
Nguyen is passionate about the work of the organization. 
"I'm committed to leading W.E.B. Du Bois Intercultural Honor Society because I want to help in encouraging minorities to strive and make this organization stronger," she explains. "My Lipscomb experience has been very welcoming and inclusive. When I first visited Lipscomb, I was immediately greeted by the OID (Office of Intercultural Development) staff and welcomed into their family. It made Lipscomb feel like home."