The W.E.B. DuBois Intercultural Honor Society promotes academic excellence, leadership and community service. The IHS honors students of color for their academic success.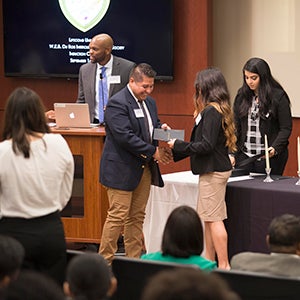 IHS also provides incentives to maintain scholarships and encourage others to take the same steps. Faculty and staff interact with students from all academic disciplines and cultivate them.

As an IHS member, you'll engage with community leaders in Nashville, enjoy group outings and leadership training. Engage in several hours of service work and you'll earn SALT service hours. It's not required, but there is also a great opportunity to take part in a SALT capstone project. If you choose to do so, when you finish you'll be a SALT Scholar.
About IHS