Twin Disney animators–the Bancroft brothers–draw the next generation of Christian storytellers to Lipscomb
With the addition of Tony Bancroft, Lipscomb became the only art school to have three Disney supervising animators teaching classes.
Keely Hagan | 615-966-6491 |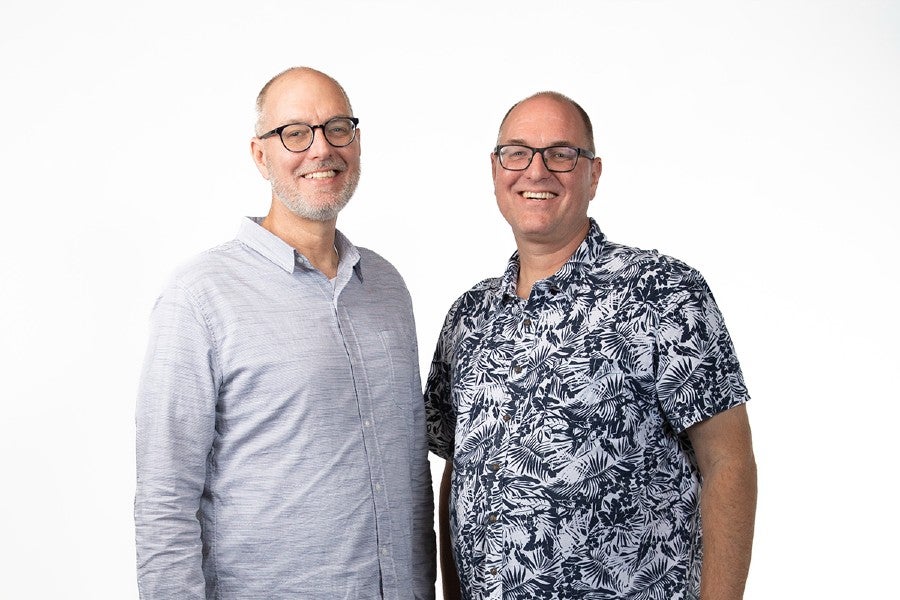 When Disney great Tony Bancroft joined his twin brother Tom Bancroft this semester as faculty in the animation program, Lipscomb became the only school to have three former Disney supervising animators and a former Disney director teaching classes. 
Tom has served as artist-in-residence since coming to Lipscomb's George Shinn College of Entertainment & the Arts in 2014 to launch the animation program. His goal was to create a unique academic program that prepares students for careers in animation through a faith-based perspective.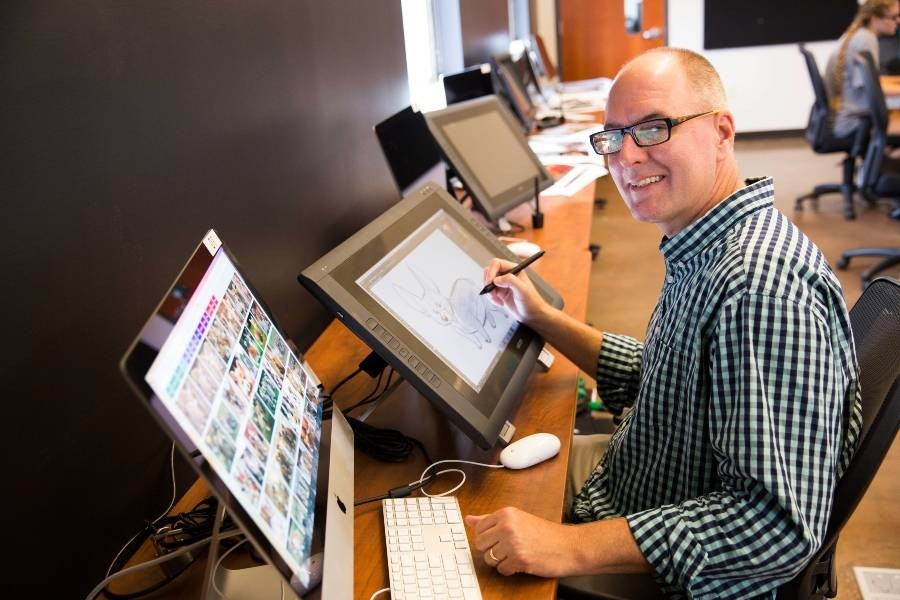 In that time, the program has attracted national attention for the big-time animators leading its classes and the next generation of storytellers it is producing. 
The all-star faculty Tom has assembled include:
Disney legend John Pomeroy (Winnie The Pooh and Tigger Too, Pete's Dragon, Pocahontas and The Simpsons Movie);
Victoria Thornberry (Batman: The Long Halloween, Part Two; Justice Society: World War II; and LEGO DC Super Hero Girls: Super-villain High);
Diana Coco Russell (Atlantis: The Lost Empire, Aladdin and Hercules); and
Mike Nawrocki (co-founder of Big Idea Entertainment, co-creator of VeggieTales®, voice of Larry the Cucumber and creator of Dead Sea Squirrels).
Other faculty members in Lipscomb's animation program include industry professionals Jim Elston, Eric Stars, Mike Meredith and Carson Montgomery.
Aspiring to take the school to a higher echelon of animation production, Tom recruited his brother Tony to join the faculty and serve on the leadership level as animation program director, not only for his unmatched credentials but also for the vision they share for bringing up the next generation of Christian game changers in the entertainment industry. They want to grow and mold students to serve in the mission field of entertainment and tell stories that inspire others and impact the world.
"As iron sharpens iron, I credit a lot of my success to the dynamic that Tom and I share," said Tony. "Growing up, we were competitive with drawing. We have grown in our talent level and abilities because we work so closely together."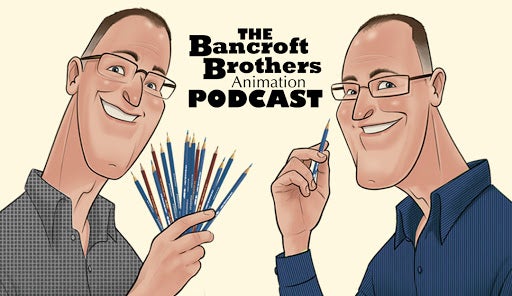 They studied together at CalArts, worked together at Disney, and have hosted over 200 episodes of "The Bancroft Brothers Animation Podcast." 
"The podcast was born out of our passion for animation and that feeling of wanting to give back. We learned from giants in the industry, and we wanted to be able to give back in our own small way," said Tony. "So we started the podcast as a way of reaching the next generation of animators, to teach them to talk about animation, its history, our experiences, and also to interview all the top people in the industry." 
Tom says that although they were dedicated to reaching the next generation, they did not pursue teaching. "I think God pursued us to do this–separately at first and now jointly, which is crazy to me," said Tom. "I came to Lipscomb first after being approached by the dean of the College of Entertainment & the Arts, Mike Fernandez. They had just launched the live action Cinematic Arts Department and the MFA for live action that producer/filmmaker/recording artist Steve Taylor was heading up. I was excited because I was a huge fan of Steve's when I was in high school. 
"Unlike most art schools that are degree leaning, Lipscomb brings its students to the forefront by having them taught by industry professionals. Practitioners who have worked in the studios and have been a part of a production process have the ability to teach correctly. I could see the college's appreciation for practitioner instructors with Steve Taylor and with Brown Bannister in the music department, too," said Tom. "And so this was sort of the last of that trifecta–I guess, you could say, bringing in Disney quality animation instructors."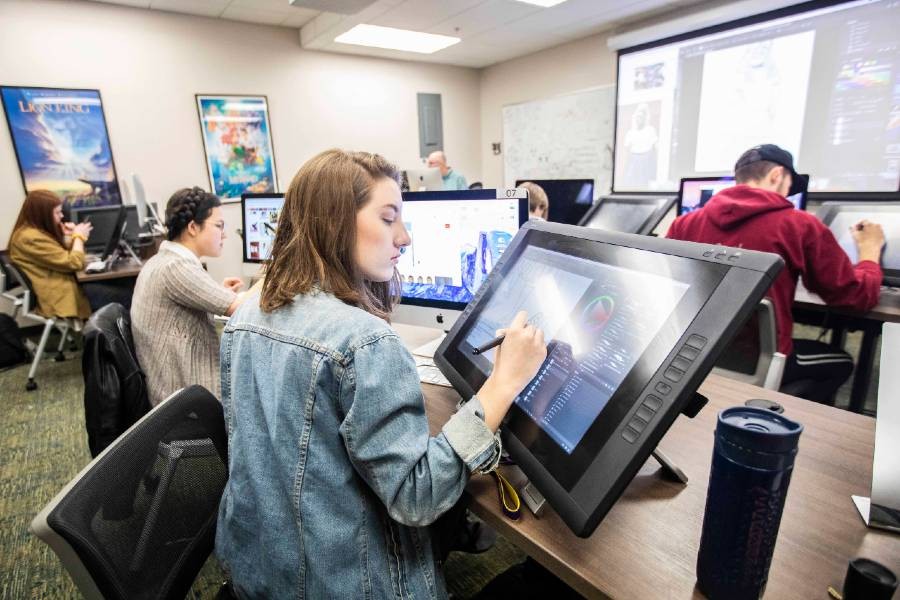 The program is thriving with students coming to Lipscomb to be trained by some of the top names in the industry. It is a unique fit for students searching for high caliber instruction offered in a faith-based institution in a city where the animation industry is booming. 
"Very quickly, within the first few years of my arrival in Nashville, my sub-goal was to help develop the animation industry of Nashville," said Tom, who launched the crowd-invested Pencilish Animation Studios. "I really feel like we're at that point now where we have an animation industry here in Nashville.
"We've always had a few small Nashville studios–notably Nashville Magnetic Dreams Animation Studios, IV Animation and Fivestone Studios," said Tom. "But now we're adding to that—about three or four more studios have popped up just in this last year, all with major projects. The number one place that every single one of those productions turned to is Lipscomb University. We have students working in every single one of those places right now."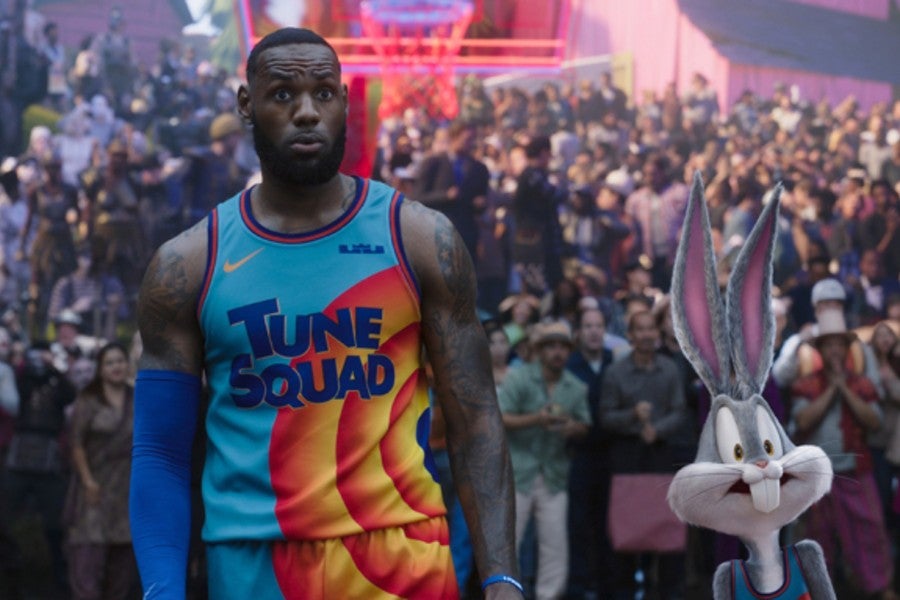 Kristen Breshears, recent animation graduate and current assistant art director at Pencilish Animation Studios, likes what she sees for Nashville's future in the industry. "A lot of people from California have come here, and they really like what Tom is doing. They see a lot of potential for a new hub here, and it's really exciting to see that," said Breshears.
With the growing number of animation projects in the city, Lipscomb instructors are frequently approached with jobs but cannot do them all. They often suggest a student who could do it, bringing their students into professional industry jobs. Students are also offered opportunities to work with their professors on outside projects. Two students had the rare opportunity to work on the Warner Brothers Space Jam: A New Legacy movie when they were still students.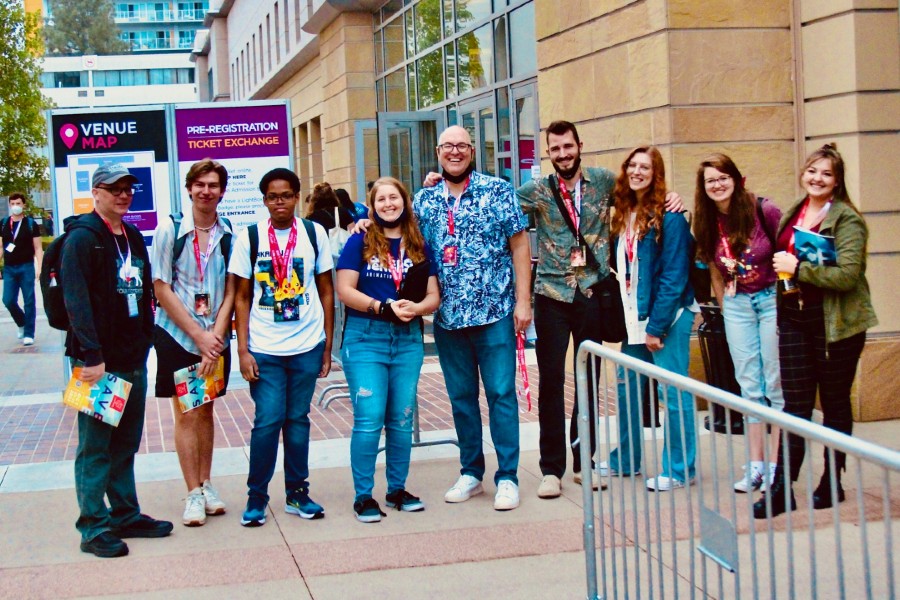 In October Tom and Tony participated in the 2022 Lightbox Animation Expo in California as industry experts on various director and animator panels and as booth vendors representing their own companies. They brought 22 of their students with them to the expo where aspiring artists pitch to studios, companies focus their recruitment, exhibitors showcase their products and everyone networks. Panels and programming teach, inspire and connect attendees with some of the country's top artists and creators behind films, animation, games, TV shows and illustrations.
The Bancroft brothers each have over 30 years of experience in the animation industry and have been creatively involved in almost every aspect of making animated films, videos, commercials and short films. Although mainly living and working in different states, they have worked on six films together: The Rescuers Down Under, Roller Coaster Rabbit, Beauty and the Beast, Aladdin, The Lion King and Mulan.
"There was this one moment with The Lion King," said Tom, "when Tony was animating Pumbaa and I was animating young Simba. I flew to California to work with Tony at the Disney Studio there for about a week on a mini sequence we were doing together. 
"We animated the sequence very quickly and showed the rough to the directors, and it was a success. It's all in the movie. That was the first time we felt like, OK, we've made it. We are Disney animators.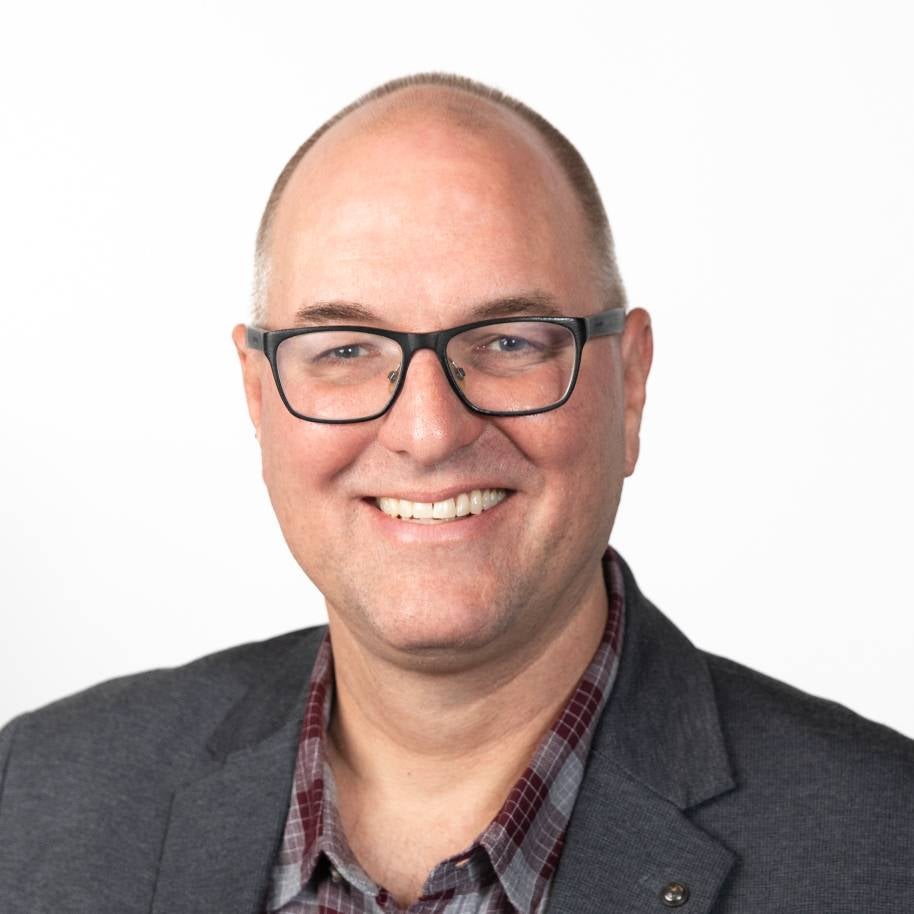 Tony honed his animation and directing skills while working at Walt Disney Feature Animation in California for 12 years. He has also shared his talents with Sony Pictures; his own animation company, Toonacious Family Entertainment; and currently, as an independent contractor working with Disney, Warner Brothers and others.
His most notable accomplishments include being the co-director of Walt Disney's animated film Mulan, for which he received the Annie Award for Director of the Year from ASIFA-International, and animation supervisor of Sony's Stuart Little 2, for which he received the Visual Effects Society's top award for character animation.
"Artists, especially with Disney Studios, have always worked in the tradition of growing and getting excited based on what everybody else is doing," said Tony. He most recently challenged himself to post a drawing on Instagram every day in the month of October. To view the series he calls Inktober, follow Tony on Instagram (@pumbaaguy). "I love pushing myself to draw and create a piece every day."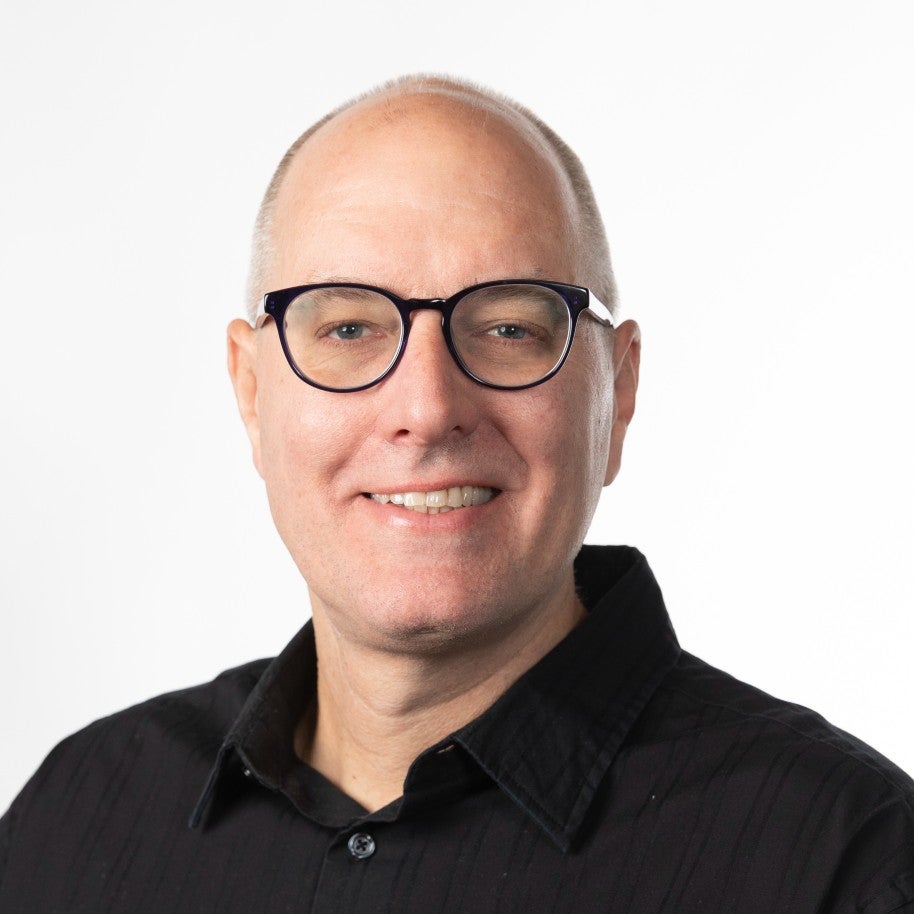 Tom worked as an animator for Walt Disney Feature Animation in Florida for 11 years, where he contributed his talents to 10 animated feature films, five animated shorts and numerous special projects and commercials.
He has been nominated for Annie and Rueben awards, spoken at the Kennedy Center and was awarded an entry into the Chicago Children's Film Festival. He was also a character designer and director for Big Idea Productions, makers of the family-friendly VeggieTales® video series. Tom has authored two best-selling art instruction books, including Creating Characters with Personality which is the most recognized book on designing characters for animation, video games, comic books and cartooning, and is a required textbook at many art schools around the world.
In 2019, the Tennessee Titans hired Tom, who recruited several Lipscomb students, to illustrate cartoons for its social media. Each week his design "Titan Man" was shown battling the rival team. Fans can find all of Bancroft's illustrations in News Channel 5's gallery.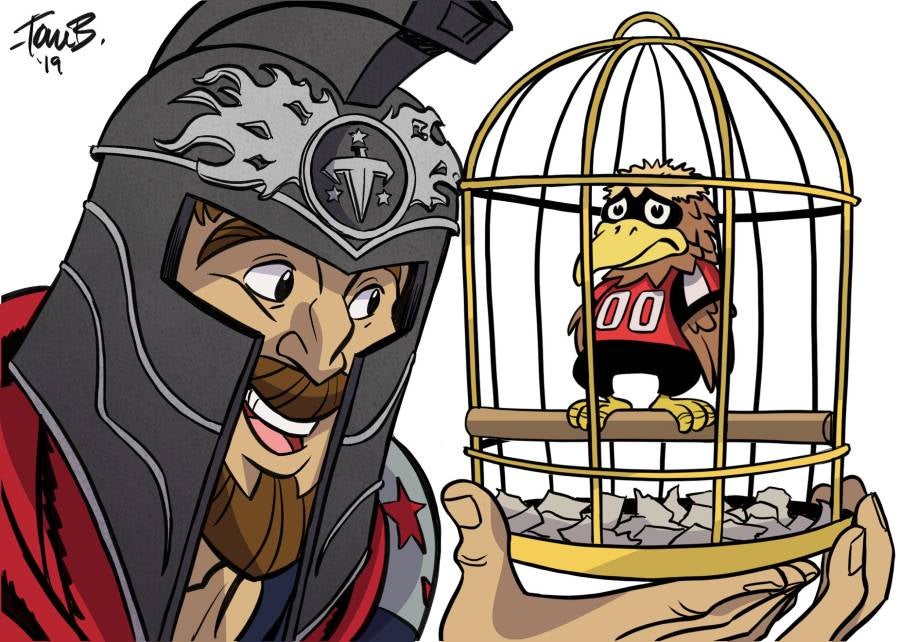 "Thinking about animation in entertainment in general, it's definitely here to stay," said Tony. "Coming out of the pandemic, there's a real need and urgency for more faith-based storytelling and animation is a magical way of telling those stories. Netflix and the different studios streaming content have a sharp eye out for anything animation because of the positive message that it usually has with it."
"It always comes down to the story," said Tom. "We don't lose track of that. We don't just teach students how to use a computer and say now you'll get a job. It's the instructors who make the difference. Not only do we teach the technology, with software that we are currently using in the industry, but we also train them how to put it to use in the art of telling a story."