Students honored at inaugural first generation pinning ceremonies in 2022-2023
Eleven first generation students honored in December, and 14 students honored this May.
Janel Shoun-Smith |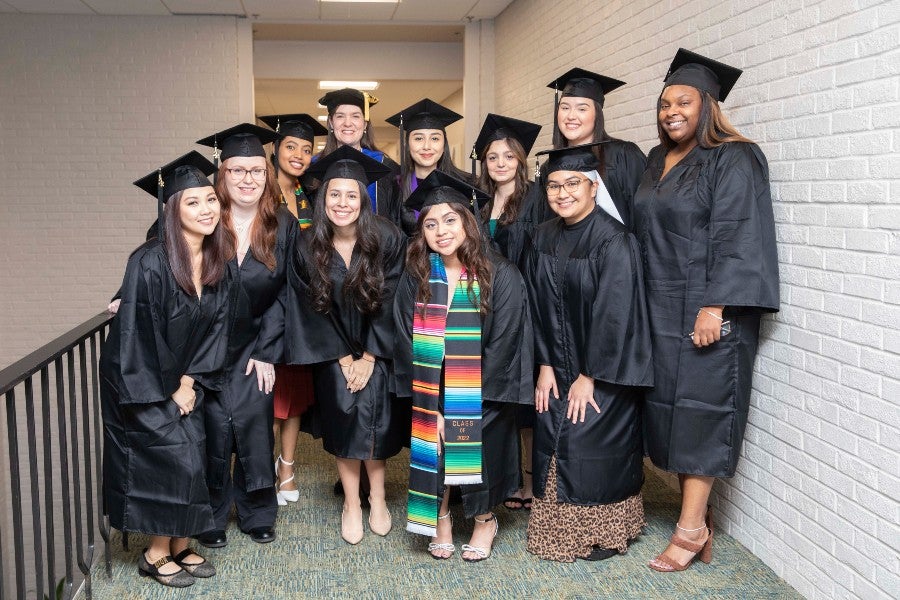 As part of Lipscomb University's December and May commencement ceremonies, the university held its inaugural First Generation Pinning Ceremonies for students who are the first in their families to graduate from college.
The December ceremony was held in Ward Hall, with students dressed in their robes and mortarboards and proceeding into the auditorium to the tunes of fun rock music and the cheers of friends and family members. Students could choose a role model who supported them throughout their college career to walk with them into the auditorium. The role models also pinned the students during the ceremony.
Following the pinning ceremony, Dr. Candice McQueen, Lipscomb president, spoke to the graduates about what it means to be a first-generation college graduate. McQueen reminded the students that they are first in line "for greatness" and "that responsibility is going to be a part of who (they) are."
"You will always be part of the Lipscomb Herd," she concluded.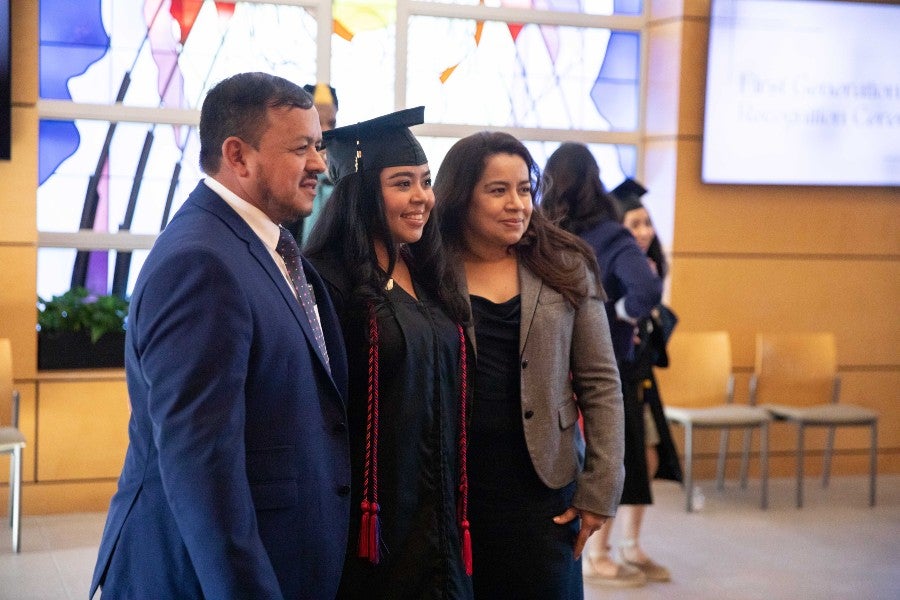 Dr. Chelsea Harris, executive director of the School of Nursing, shared her story of being a first-generation student who followed her calling to earn her nurse practitioner degree from Vanderbilt University at age 26. She reminded the students that "God does not call the equipped. He equips the called," a saying she often tells her students.
"You have been called to be here on purpose and for a purpose," Harris continued. "College must have felt like a huge mountain, and you didn't have the climbing gear that others had… maybe you were assigned this mountain to show others that it can be moved."
Harris closed her speech by referring to the audience guests, saying, "Look around and see the people who have poured into you as you told this mountain to move out of your way!"
Dr. Jennifer Shewmaker, Lipscomb's new provost, spoke as well. Shewmaker told the story of her father, a first-generation college student who "grew up in poverty… but fell in love with learning… and his decision to go to college changed our family forever."
Turning to the graduates, she said, "you are changing your family's story. What you are doing makes a difference for your family, your community, and the world around you."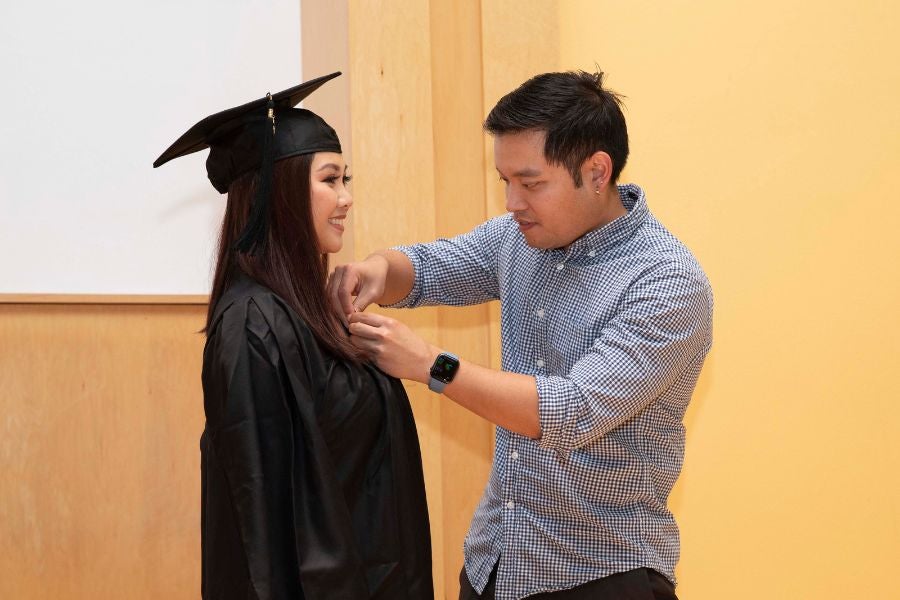 "It is important for us to publicly recognize the significance of being the first person in a family to earn a college degree," says Dr. Prentice Ashford, dean of community life. "The courage it takes to embark on a journey (at 18-21 years old) to change the course of your family tree does not go unnoticed, so we want to do everything we can to let the students know that what they just accomplished is worth celebrating." 
When first-generation students first come to campus during their freshman year, Lipscomb provides them with support on the front end such as a boot camp program just for them, marking the start of the student's journey at Lipscomb, said Ashford.
"We figured that organizing a formal 'end' prior to students walking across the big graduation stage would be a good way to book-end their time at Lipscomb," he said.
"We wanted to make sure first-generation students feel proud of their accomplishments and know that we are proud of them as well," remarked Candace Williams, director of community life and office of intercultural development and student organizations.
Williams continued, "The importance of having a pin to wear at graduation should signify to themselves and others this major accomplishment. We hope they wear and keep them as a badge of honor."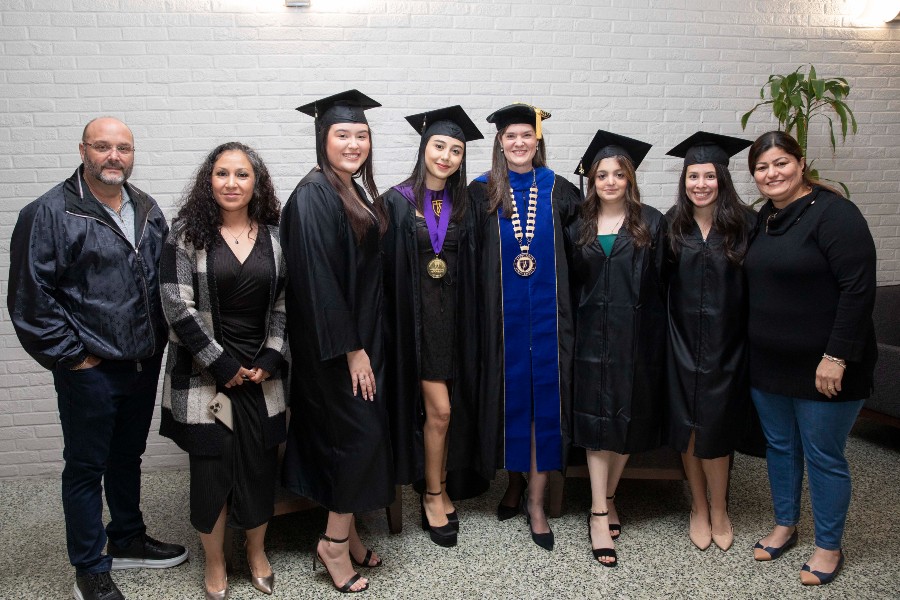 Students honored at the December 2022 pinning ceremony were:
Lily Dao, BS in biology, Nashville
Kalkidan Dejene, BS in biology, Antioch, Tennessee
Eyorusalem Ghebreyohans, BSN in nursing, Nashville
Britany Gonzalez, BA in law, justice and society, Memphis
Citrah Hassan, BS in psychology, Nashville
Cicela Hernandez, BA in Spanish teaching, Nashville
DeLayna Keys, BA in business leadership, LaVergne, Tennessee
Karla Majano, BBA in accounting, Madison, Tennessee
Devon Nissen, BS in biology, Mt. Pleasant, Tennessee
Madison Pereira, BBA in management, Brentwood, Tennessee
Jocelyn Castro Ramirez, BS in psychology, LaVergne, Tennessee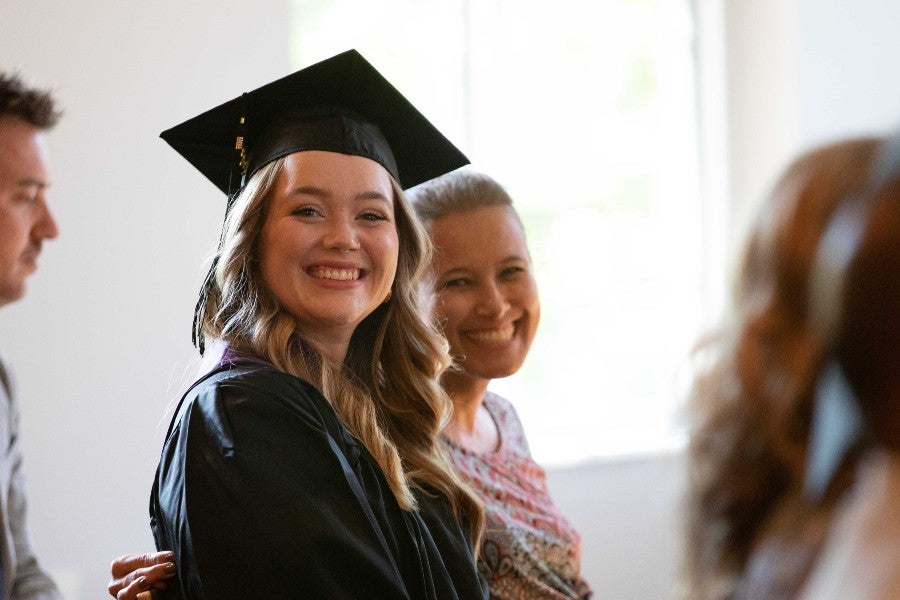 Fourteen students were honored on Tuesday, May 2, at 5 p.m. in the Dorris Swang Chapel.
Anna Adams, English major
Jessica Fincher, social work major
Jaquelin Muniz Huerta, biology major 
Shelby Hobbs, social work major
Alexis Ketterman, social work major
Julissa Corea Martinez, social work major
Angie Medina, biology major
Philip Minea, accounting major
Linda Obregon, psychology major
Dulce Perez, Spanish education major
Cristian Ramires, biology major
Aleah Sorrentino, law, justice & society major
Joseph Spillers, civil engineering major 
Jason Southall, marketing major