Solomon's leadership to have lasting impact on university
Kim Chaudoin |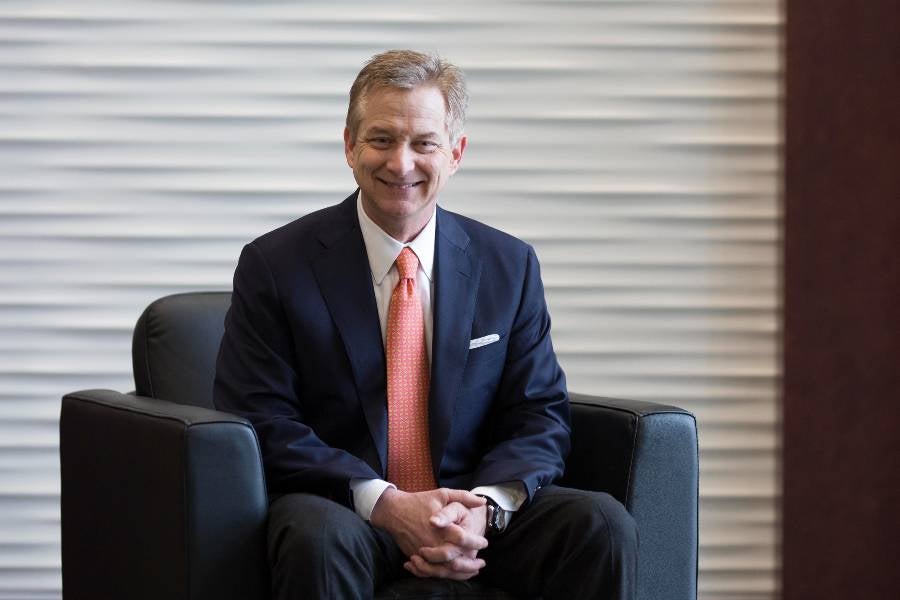 David Solomon's roots run deep on the Lipscomb University campus. 
From the time he moved into High Rise Residence Hall as a freshman in the fall of 1977, Lipscomb has been a presence in Solomon's life. As a student, it was a place that shaped his faith and prepared him for a career. 
For the last 23 years, Solomon has given back to the place that has meant so much to him through his service as a member of Lipscomb's Board of Trustees. During that time he served as vice chair of the board and for the past six years, he has helped shape the institution as chair of the board. On Saturday, April 29, Solomon completed his third, and final, term as chair. He is succeeded by Dick Cowart, a member of Lipscomb's board since 2011 and the 15th board chair of the institution. 
"It has truly been an honor for me to serve an institution that has meant so much to me," reflects Solomon. "It is a place that shaped me into the person I am today in profound ways, and it has been a privilege to be able to give something back and to help make an impact in the lives of our students."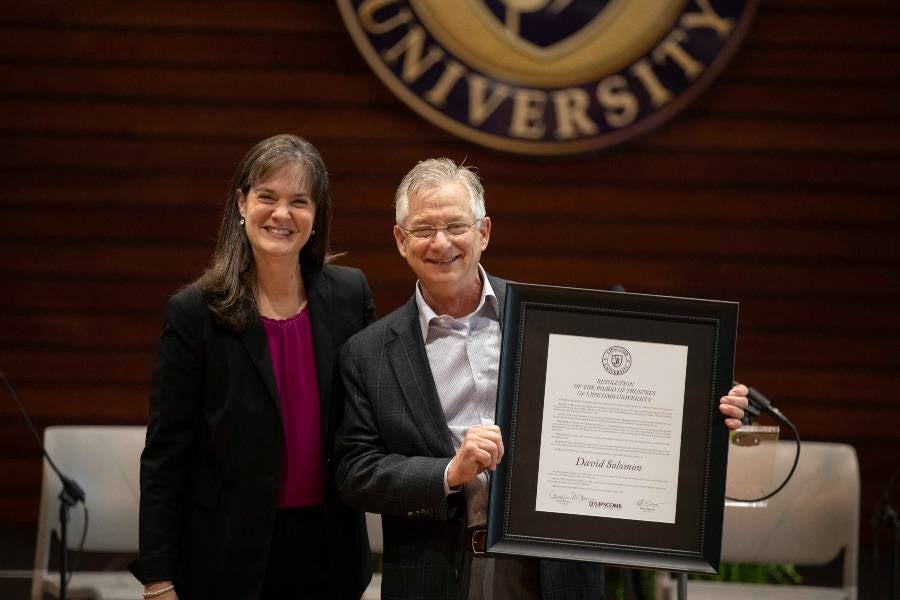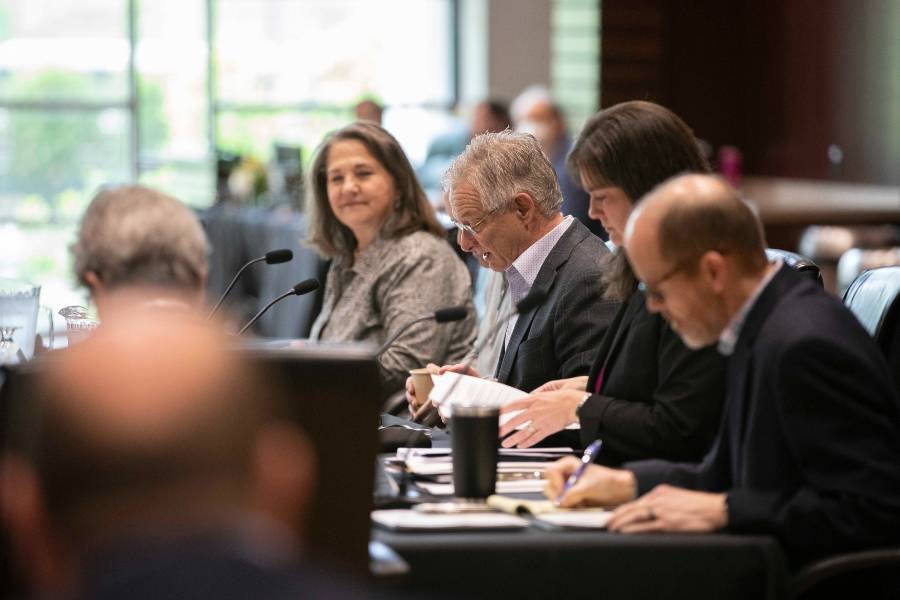 "When (former president) Steve Flatt and (board members) J.D. Elliot and Jim Allen encouraged me to be part of the board, I was honored to serve as a trustee and in leadership roles," he continues. "Through this, I have had the opportunity to participate in the organization and understand the leadership challenges that come along with that responsibility. I am grateful for the relationships I have with my fellow trustees and for the opportunity to encourage and support this community."
 
As a board member, Solomon says he valued the "opportunity to sit at the feet" of those who preceded him as chair, including Thomas J. McMeen (1979-86), Word B. Bennett (1986-90), Miles Ezell Jr. (1990-97), Thomas Batey (1997-2003), Hilton Dean (2003-2011) and David Scobey (2011-2017). He says he learned many leadership lessons from them that were helpful leading the board. 
During his tenure as chair, Solomon led the institution through several significant moments, including navigating the Covid-19 pandemic, managing a presidential search and a smooth leadership transition and launching the Lipscomb Impact 360 strategic plan, which will have an impact for years to come. 
"Leading a presidential search and the successful transition from one leader to the next are particularly meaningful moments for me," says Solomon. "The presidential search process was truly a collaboration between our leadership and the board and was bathed in prayer. It was definitely led by God's providence and timing. While the process was on a narrow timetable, the process ultimately squared up very nicely. President (Candice) McQueen's leadership is outstanding. She has energized the leadership and the faculty of the institution, and I am confident that Lipscomb's best days are ahead."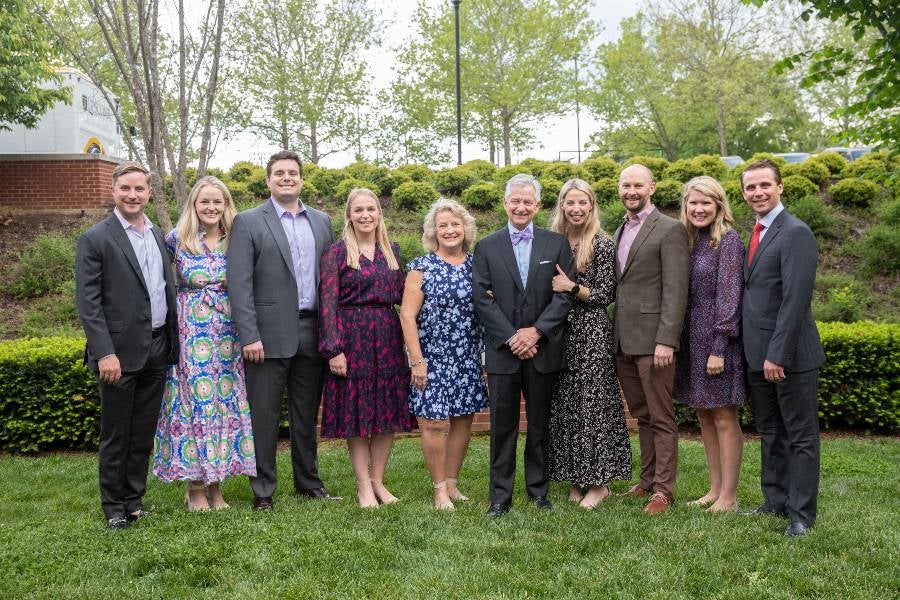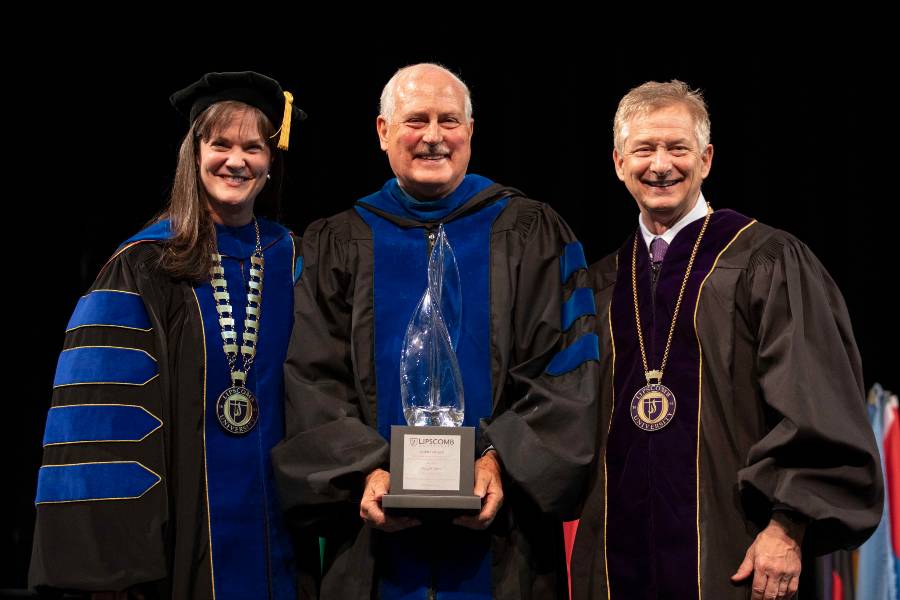 McQueen, who began her tenure as Lipscomb University's 18th president in September 2021, says the university has thrived under Solomon's leadership and he has positioned the institution for continued growth and success. 
"I appreciate David's humble spirit, tremendous dedication to Lipscomb and his leadership as board chair," says Lipscomb President Candice McQueen. "He has given his best to Lipscomb and has positioned this institution for continued success for years to come. I am grateful for his leadership, partnership and friendship and look forward to the ways in which he will continue to be a vital part of this community in the future."
Among the highlights of university growth and accomplishments during Solomon's tenure as chair are:
Growth of health sciences with the School of Physician Assistant Studies enrolling and graduating its first cohort of students, the launch of a cardiovascular perfusion program whose first cohort will graduate this May and the launch of the Lipscomb University Health Sciences Center, which serves as a hub that encompasses academic programs, research initiatives and community engagements and partnerships.
Consistent national recognition for the animation, business, education and healthcare informatics programs among others.
Establishment of the Lanier Center for Archaeology launched, with the first Ph.D. program to be offered at Lipscomb. 
The growth of student research and scholarly activity, including being named the #2 research university in Tennessee.
All-time record enrollment in Fall 2020 and the largest new student class in history in Fall 2022.
Being named one of the fastest-growing private, doctoral universities in the nation by the Chronicle of Higher Education.
The launch of a new semester-long study abroad program in Costa Rica and a Regional Scholars Program.
The Lipscomb LEADS campaign, the largest in university history, which reached its $250 million goal. 
Receiving the largest gift in school history, $23 million, and the largest federal grant in history, $4.8 million.
Construction of the George Shinn Center and a new parking garage; major expansion of Lipscomb Academy's Brewer Campus and construction of the Solley School; and renovations of Elam Hall and Bennett Campus Center.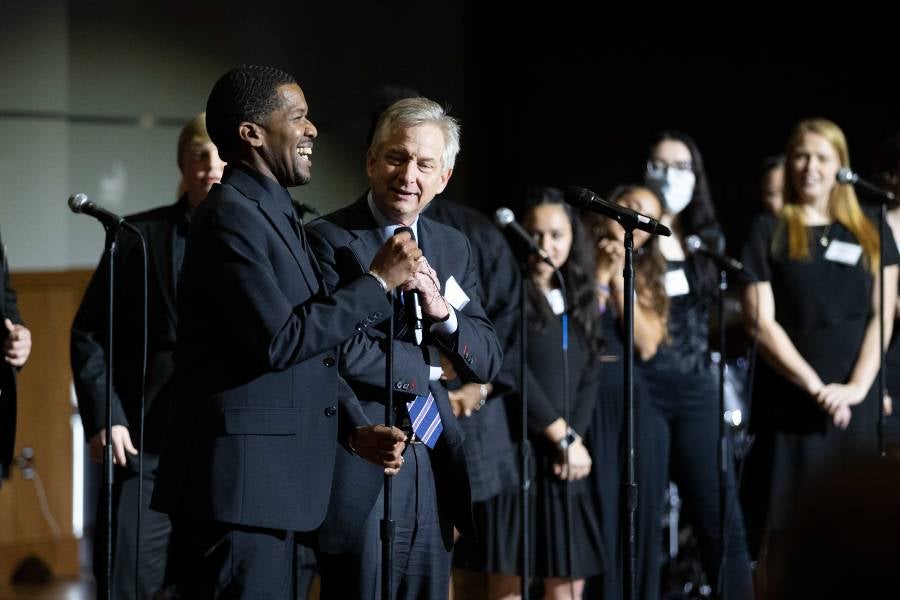 "David Solomon is a tireless and steadfast leader who has championed the mission of Lipscomb University for years," shares Mitch Edgeworth, vice chair of Lipscomb's board and division president of HCA - TriStar Division. "Under his service as chairman, Lipscomb has experienced outstanding growth and expansion. Through all of Lipscomb's accomplishments, David's focus remains on glorifying God above all else. It is a privilege to serve with David."
Even with his service as board chair at an end, Solomon says he and his wife, Rita (Burgess, '81) will continue to be an enthusiastic supporter of the university and will be forever grateful for the impact Lipscomb has had on his life.
"I have seen over and over and over again — whether it is someone who goes to Lipscomb Academy or Lipscomb University — the opportunity to have the Lord as the center of that time in your life, when you are in a formative stage," he says, "those are the times that really mold who you are and what you are and your relationship with the Lord."
"I'm so grateful that my time at LIpscomb is what gave me the fire to be my best and gave me the motivation to be involved in my church," continues Solomon, "and to have Christian friends, and that's why I've always been enthusiastic about Lipscomb."
— Photos by Kristi Jones