School of Nursing ranked the No. 5 best program in Tennessee
Lipscomb's School of Nursing is leading the way in nursing education in Tennessee.
Kim Chaudoin |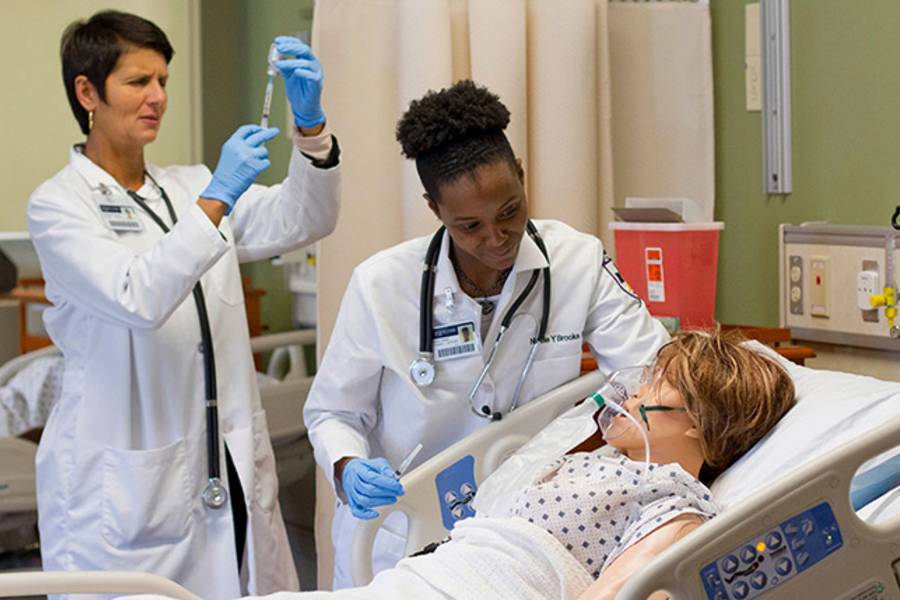 Lipscomb University's School of Nursing has been ranked the No. 5 best program in Tennessee by Nursing School Hub. This month, Nursing School Hub released its list of top ten nursing schools in Tennessee.
In determining the rankings, the organization used niche.com data with a focus on student success. The ranking is a resource for students who are considering pursuing a degree in nursing. Nursing School Hub evaluates programs based on accreditation status, rigorous curriculum standards, National Council Licensure Examination (NCLEX-RN®) pass rates, clinical partnerships with local hospitals as well as placement rates. 
"God has immensely blessed our program. This honor is a result of the passion for and commitment to the vocational calling upon the lives of our nursing faculty, staff and students," says Chelsia Harris, executive director of Lipscomb's School of Nursing. 
Included in the top ten ranking with Lipscomb are Union University, University of Tennessee-Knoxville, Christian Brothers University, Lincoln Memorial University, Milligan College, the University of Memphis, East Tennessee State University, Lee University and Tennessee Technological University. See full ranking.
Lipscomb University's School of Nursing, housed in the College of Pharmacy & Health Sciences, provides a state-of-the-art nursing education while providing each student with individual support and guidance that enables them to become the best nurse possible.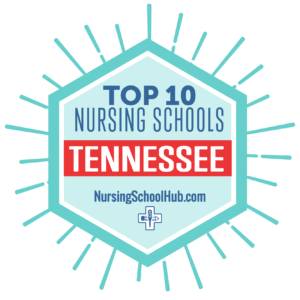 The school offers a four-year Bachelor of Science in Nursing program option for traditional undergraduate students and transfers, as well as an online RN-to-BSN program option for Registered Nurses with an Associate Degree seeking to complete their BSN that can be completed in as few as 16 months. Students have the opportunity to "practice before they practice" in an on-campus facility that includes a state-of-the-art, high fidelity patient simulation lab. 
In the Health Sciences Simulation Laboratory, students experience health conditions covering the entire lifespan from premature babies to the elderly. Twenty-three computerized patient simulators provide realistic health scenarios and respond to a student's interventions. Student nurses are also trained in health care informatics and in the use of medical equipment. The lab is equipped to be able to triage real patients in the event of a crisis.
Another hallmark of Lipscomb's nursing program is teaching Christ-centered nursing care that includes opportunities for students to participate in medical mission trips and international educational experiences.
Student nurses learn from faculty who are highly trained in all clinical and specialty areas, who also serve as academic advisors and mentors, looking out for the individual needs and goals of each student. With Lipscomb's location in Nashville, the health care capital of the nation, students complete nurse preceptorships and residency programs at some of the country's top medical institutions.
Lipscomb's School of Nursing is recognized by the industry's most demanding organizations and regulators as top quality. The program is approved by the Tennessee Board of Nursing (TBON) and accredited by the Accreditation Commission for Education in Nursing (ACEN) with the most recent accreditation decision made by the ACEN Board of Commissioners for the Baccalaureate nursing program being Continuing Accreditation. The program has a 100% job placement rate (2018 to present), and has maintained a 95% average first-time NCLEX pass rate over the last five years. 
Learn more about Lipscomb's School of Nursing at www.lipscomb.edu/nursing.