Prophetik founder to share insight into sustainable, eco-friendly approach to fashion design
Lipscomb's fashion and design program is expanding the borders of the classroom to learn from leaders in the fashion industry
Kim Chaudoin |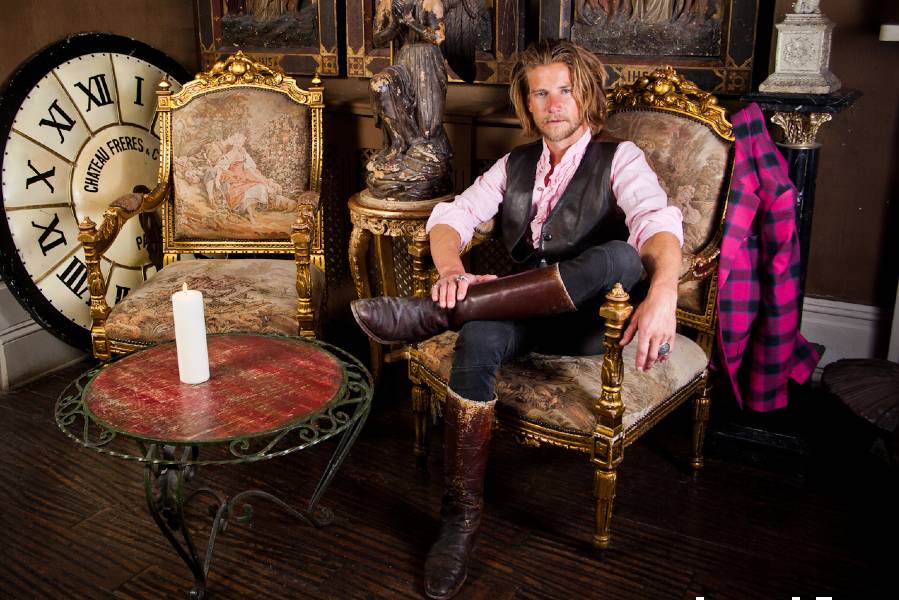 Lipscomb University's Department of Fashion & Design presents a special virtual lecture featuring fashion designer, Prophetik founder and Franklin, Tennessee, native Jeff Garner on Monday, Oct. 26. Garner is known around the world for his distinctive, sustainable, eco-friendly fashion.
The virtual lecture begins at 6 p.m. CST. It is free and open to the public, but registration is required to access the event link. Register at bit.ly/GarnerLipscomb.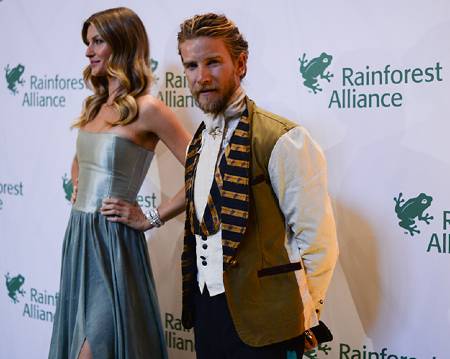 Garner is best known for his sustainable plant dyed gowns mostly made in Tennessee. Garner rejects contemporary dress "where modern fashion uses unnatural colors, materials and silhouettes that emerged after the industrial revolution that offend taste and reason in the sameness and poor quality of mass produced goods." Instead, Garner seeks to return to the old methods of clothing production with the use of natural plant and earth dyes grown on his horse farm in Tennessee and using sustainable natural fabric of hemp, Dupioni silk, flax, Spitalfield Silk, and organic cotton all hand loomed. A native of Franklin, Tennessee, Garner is a graduate of Nashville's Lipscomb Academy and was raised on a horse farm outside of Nashville where he says nature inspired his creative soul. During the virtual lecture, Garner will discuss his unique approach to design, demonstrate a few of his techniques and share his career experiences. 
He is a favorite of film director James Cameron and wife Suzy Amis Cameron, actor Colin Firth and dresses many of his music buddies in Tennessee from Kings of Leon, Sheryl Crow, Taylor Swift and Def Leppard to name a few. His designs are also worn on the red carpet and on stage by many artists. One of his designs was ranked number 4 on the Vogue top ten Oscar dress worn by Esperanza Spalding that was made of hemp silk and dyed with indigo. Garner was named by the Smithsonian Museum in Washington, D.C., in 2012 as one of the top 40 artists in the United States under 40 years of age with an ostrich gown and quilted frock coat on permanent exhibition at the Renwick Gallery at the Smithsonian. He was named the Eco designer of the year in 2010 by GQ magazine and was asked to do the tribute collection for Princess Grace of Monaco in 2012 for the 30th anniversary of her death for the royal family. His designs are sold throughout America, London, Canada and China in small luxury boutiques. 
A graduate of Pepperdine University, Garner began his career at Stiletto Entertainment in Los Angeles, where he was the creative director for artists such as Barry Manilow, Fleetwood Mac and Donna Summer. In 2003, Garner returned to Nashville to start Driven Clothing, designing band merchandise and stage clothing for clients such as Mercy Me, Audio Adrenaline, Amy Grant, Vince Gill and Manilow among others. He launched Prophetik Clothing simultaneously, slowly building the collection each season before showing at Magic Fashion Trade Show in Las Vegas garnering retail distribution. Then he was asked to open London Fashion week in February 2010 at VauxHall Fashion Scout. He continues to show at London Fashion week, Canada Fashion week and China Fashion week.  He is also known for his painted elephant collection he showcased in NY to raise money for the elephant sanctuary. Prophetik partnered with Griffin distribution in September 2010 placing handmade up-cycled coach leather I-phone wallets in 20 Apple boutique stores around the world launching at London Fashion week September 2010.
Lipscomb University's Department of Fashion & Design
Lipscomb University's Department of Fashion & Design offers a Bachelor of Arts degree in fashion and design. The department offers study abroad opportunities including a two-week fashion course in Florence, Italy, along with a one-week New York study tour. The department also houses an historic archive including works of Halston, a world-renowned designer, and a collection that includes historic garments from every decade since 1890 — including designer clothes. Lipscomb University's Department of Fashion & Design is housed in the George Shinn College of Entertainment & the Arts. For more information visit www.lipscomb.edu/academics/programs/fashion-design.
— Photo credit (top right photo): Sandrine Lee