Professor and alumna partner to create missions coaching firm
Janel Shoun-Smith |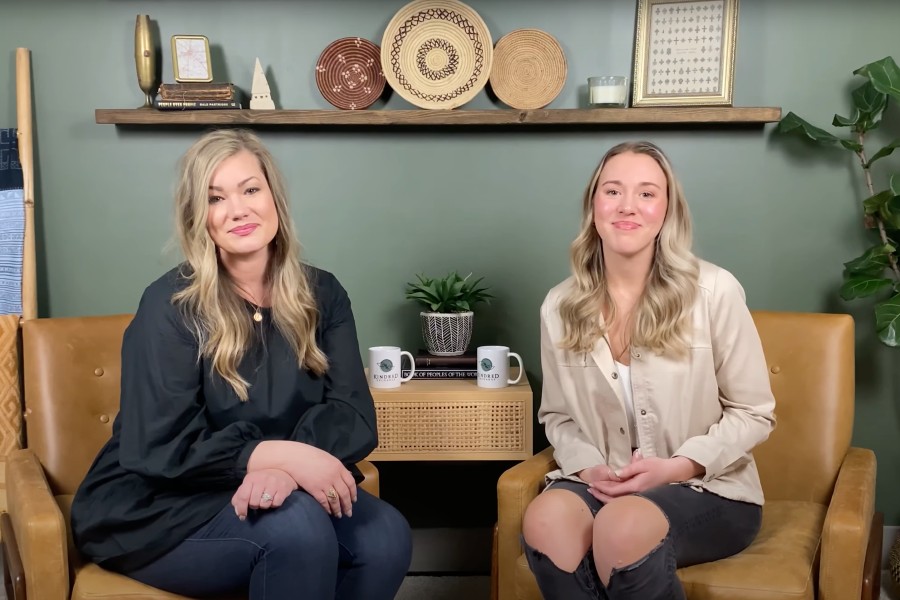 Assistant Professor Lauren Pinkston and then-Lipscomb student Abby Littlefield ('20) found in 2019 that they were truly kindred spirits, and now the pair have established their own company, built on their shared passion for more relationship-driven mission work: Kindred Exchange, launched in October 2020. 
Kindred, a nonprofit missions consulting and coaching firm and web platform, is creating a model for a modern, ethical missions movement, said Pinkston, who teaches in the college's business as mission program.
Pinkston, the founder of Wearthy, a fair trade clothing retailer that she closed in order to focus on Kindred, already had years of experience running a social enterprise and working with small entrepreneurial ventures in Laos. She became involved in Laos through an internship for the United Nations working on anti-human trafficking programs in Laos and carried out her graduate work in community development in the nation.
Littlefield, a Nashville native who transferred to Lipscomb from the University of Tennessee in Chattanooga to attend the business as mission program, was referred to Pinkston while she was looking for a mentor who matched her own professional goals.
Despite the Covid-19 pandemic shutting down much of the globe, the pair felt it also provided a perfect time for faith leaders and businesspeople to learn, reflect and re-engage with how they do missions.
The first component they launched was a mercantile shop providing a web platform for five businesses around the world. Chosen and vetted by Kindred Exchange, these ventures are using business as a social enterprise to create jobs and promote safety in the workplace. Pinkston, who earned her doctorate in international development, witnessed firsthand the positive effect these kinds of organic business models can have on a community when she lived in Southeast Asia.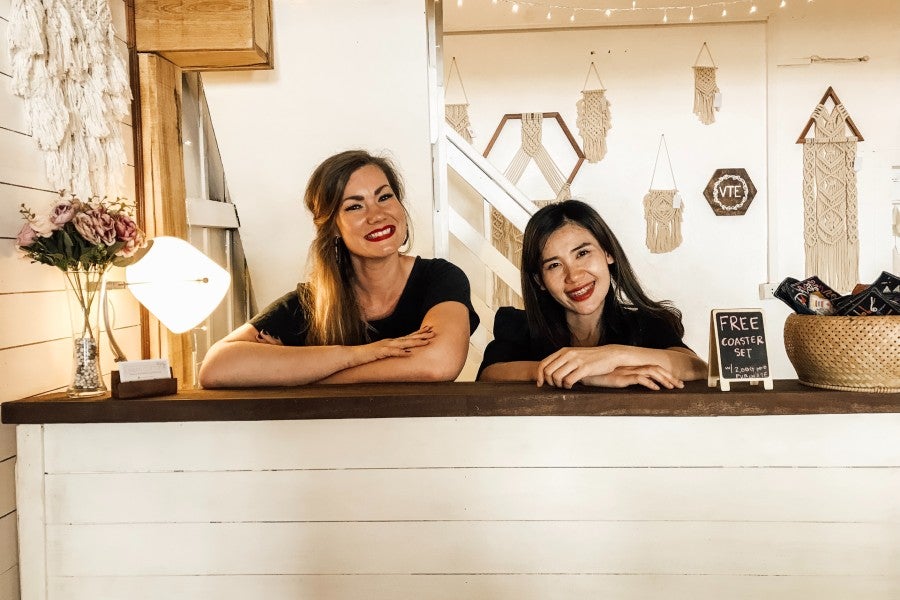 "Business can be a transformative power in society and an authentic way to join into equitable relationships with people," she says.
The second component is a coaching network that offers that same spirit of relationship to organizations, churches and teams who want to unpack, reevaluate and broaden their vision for how best to steward the Gospel of Jesus Christ across cultures. This coaching arm of the nonprofit will launch on July 17 with a one-day virtual gathering exploring the future of short-term missions, held in partnership with Lipscomb's missions program. 
"The Future of Short-Term Missions" will feature experts from around the world as speakers as well as Lipscomb's own Bible Dean Leonard Allen, Athletics Spiritual Formation Director Shannon O'Brien and two Lipscomb Bible students, Kaya Coleman and Corey Shannon. The virtual will have its content available for six months after the launch event.
Too often today, short-term missions is carried out according to what the service provider believes the people of another nation need, rather than developing relationships and listening to what the host nationals say they need, said Pinkston. Such "rice Christians" perpetuate inefficient and needless mission work, that isn't addressing root problems in the disadvantaged area, she said.
"Instead of entering a space with our own ideas of what people need and pushing that on them, we want to enter in a spirit of relationship and walk with people as we experience the love of God together," Littlefield said.
In addition to Pinkston and Littlefield, Julio Rivas, associate professor in the College of Business, is on the Kindred board, Rob Touchstone, the director of Lipscomb's business as mission program will serve as a social enterprise coach at Kindred's summer launch of its coaching arm, and two Lipscomb students interned at the company in the spring working on finance and business development.
To learn more about Kindred Exchange or register for the virtual conference visit https://www.kindredexchange.co/conference.