Performance coaching, global leadership grads honored at traditional pinning ceremony
Completing an educational journey is a significant accomplishment. The College of Professional Studies recently celebrated this milestone with a special ceremony in May.
Kim Chaudoin |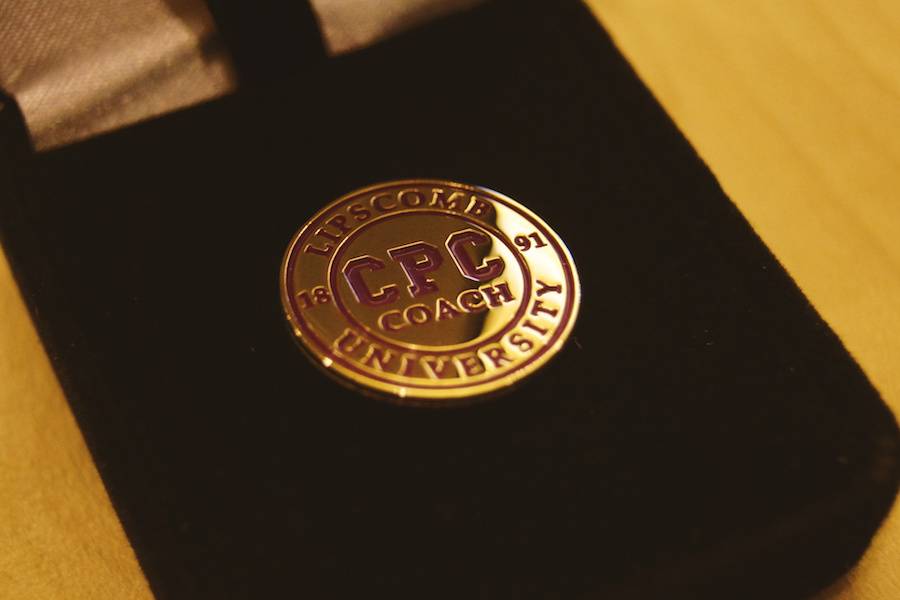 As part of graduation festivities last month, Lipscomb Online's students who completed graduate studies in performance coaching and global leadership were honored at a special pinning ceremony recognizing their academic accomplishments. 
Provost W. Craig Bledsoe and Nina Morel, dean of Lipscomb Online, recognized the students at the second annual pinning ceremony. In addition to each graduate being recognized and pinned, the ceremony featured a charge by Joseph Wooten, keyboardist and vocalist for the Steve Miller Band since 1993.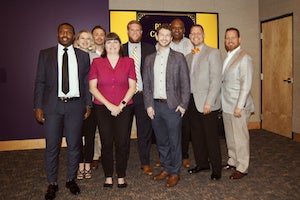 A keyboardist, writer, arranger, producer, educator, motivational speaker and author, Wooten is a three-time Grammy nominated artist. He is the second youngest of five musically-talented brothers known as the Wooten Brothers with whom he still performs and also has his own band, Joseph Wooten and the Hands of Soul. Wooten began performing at an early age with his siblings sharing the stage with major artists including Curtis Mayfield, The Temptations, The SOS Band, Stephanie Mills, Dexter Wansel, Ramsey Lewis and Maze featuring Frankie Beverly among others. 
Wooten and his brothers also recorded an album with popular R&B artist/producer Kashif and an album entitled "The Wootens" for Arista Records. He soon became the keyboardist and band leader for Kashif. While with Arista, Wooten also sang background vocals for Whitney Houston on her debut album, as well as Kenny G on the album "Gravity."
Continuing his commitment to servant leadership, Wooten also provides mentorship to students of all ages around the country, and primarily in Buffalo, New York. His passion lies in speaking to youth about character development, self esteem, self respect, the music business and personal growth using his own life experiences as examples.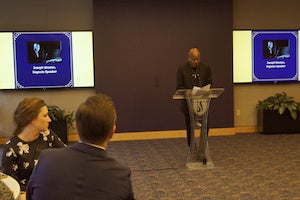 Beth Garner a slide guitarist and vocalist was the featured musician for the event. She has toured the country, opening for acts such as Jimmie Vaughan, Marcia Ball, James McMurtry, Doyle Bramhall Sr. and Joe Bonnamassa, among others. She has released three CDs—"Much Later For You," "Addictions" and "The TN Twisters' Twister Warning." In February 2017 she released blues album "Snake Farm."
Lipscomb Online offers online Master of Professional Studies degrees and graduate certificate programs in performance coaching and in global leadership, among others. 
The performance coaching program focuses on cognitive coaching, life coaching and transformational coaching and helps students develop their own coaching approach and teach others to do the same. The program prepares graduates to be as executive coach or life coach in private practice or as a mentor in a nonprofit or ministry setting. It is accredited by the International Coach Federation as an ACTP, the gold standard of coach education and certification programs in the US and abroad. Graduates earn the ACC coaching credential upon completion of the program.
Lipscomb's global leadership program helps students build cross-cultural skills for today's fast-moving business world. Students receive one-on-one feedback with experts and exposure to global leaders and learn how to succeed at leading diverse teams at home, across the U.S., or globally.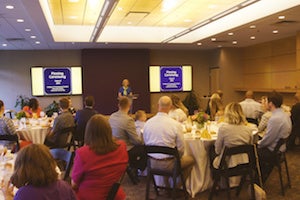 In addition to the graduate performance coaching and global leadership programs, Lipscomb Online offers undergraduate degree programs in business leadership, customer experience, data analytics, entertainment management, integrated studies, organizational communication, psychology, public administration, strategic leadership, supply chain management and technology management. Graduate certificates and master's degree programs are offered in strategic leadership, competency-based design, business leadership and sustainability. 
Lipscomb Online offers students flexibility, expert faculty who are fully accessible to students to provide one-on-one coaching and online library database so students can work on-the-go.
Want to know more about Lipscomb Online's performance coaching and global leadership programs as well as its other degree programs? Visit www.lipscomb.edu/online.