Ninth annual Business with Purpose Awards recognize businesses, individuals who lead with integrity
Hundreds of business leaders from across Middle Tennessee gathered on Thursday, Nov. 21, at the J.W. Marriott in downtown Nashville to celebrate the 2019 Business with Purpose Award recipients.
Kim Chaudoin |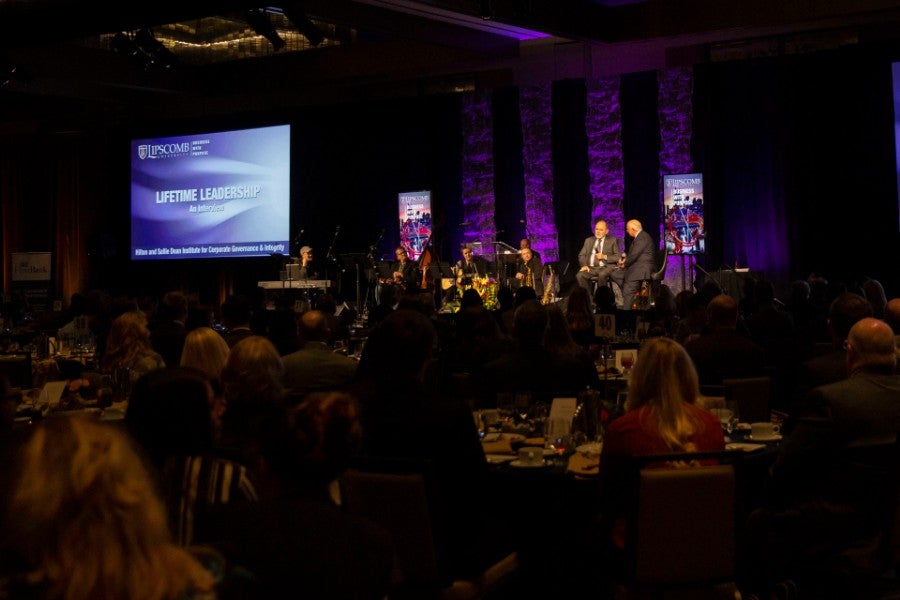 Hosted by the Hilton & Sallie Dean Institute for Corporate Governance & Integrity the annual awards program honors local companies and individuals who have distinguished themselves through business practices based on integrity and purpose.
Individuals and organizations are nominated each year in five categories — private company, public company, professional firm, government/nonprofit and individual leadership. 
"The honorees in each category have achieved both financial success and created great cultures of service and integrity," said Turney Stevens, director of the Dean Institute and dean emeritus of Lipscomb's College of Business. "It is important to celebrate and recognize business leaders who have ethical business practices and are leading with integrity to inspire and encourage others to follow their example."
Nominations are accepted from the community at-large and honorees are selected by an independent committee chaired by Alfonzo Alexander, president of the Center for the Public Trust. This year's honorees are: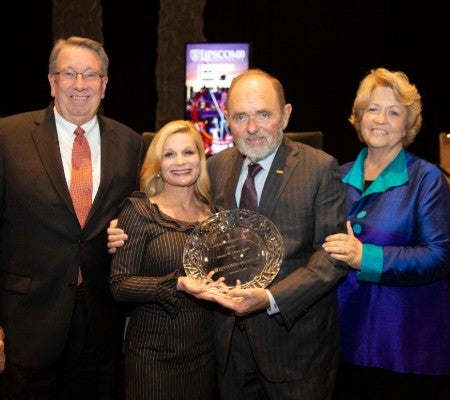 Private Company: Asurion. Asurion's commitment to Nashville shows in various ways. The company continues to be an important member of the business community. In addition, Asurion employees show purpose by being actively involved in the community. Just this past year, Asurion and its employees supported local education efforts, fed the hungry, and participated in other community support efforts through their Compassion Forward Program. Asurion shows that a company truly can be a strong business and make a great community impact.
Public Company: HealthStream. HealthStream has a proven track record of driving innovation and delivering meaningful outcomes for its customers. Additionally, the company is dedicated to making a positive social impact on Nashville and the communities it serves. Characterized as "streaming good,"  HealthStream makes a strong impression by practicing ethical leadership, community stewardship, and social responsibility. In fact, Streaming Good is one of HealthStream's core values. This company has proven that business success is essential, but doing good in the community is too.
Professional Firm: LBMC. Employees of LBMC commonly ask the question, "How are we problem-solving for our clients today?" This attitude and approach is indicative of why they are a business with purpose. LBMC strives to be a strategic advisor to its clients in a variety of areas. The firm also puts forth efforts to be supportive in the community. LBMC clearly states their family of companies share the core purpose of helping make good companies better. They utilize their core values to achieve their purpose and stay connected with the communities they serve.
Government/Nonprofit: YWCA of Nashville and Middle TN. For over 120 years the YWCA of Nashville and Middle TN has served our community with great purpose. The YWCA assists families through an assortment of free services by helping them have safer and more self-sufficient lives. Not only does the YWCA provide the largest domestic violence shelter in Tennessee, the organization also empowers youth to overcome negative gender stereotypes through the AMEND Together and Girls Inc. programs. In addition, the Dress for Success and Family Learning Center assist participants with becoming successful in work and life.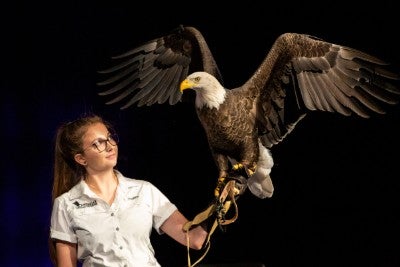 Leader with Purpose: Mike Hardwick. Hardwick founded Churchill Mortgage over 26 years ago and has grown Churchill into a demonstrated leader in the mortgage industry. Through his leadership, Churchill's team of more than 350 employees has helped more than 100,000 families through the mortgage process, all while building long-lasting relationships founded in Churchill's core mottos of putting people over profits and guiding borrowers with the heart of a teacher. Committed to leading and developing people, Hardwick acknowledges that Churchill Mortgage has achieved such great success through its employees putting people over profits and guiding borrowers with the heart of a teacher. Committed to the community, Hardwick serves or  has served on numerous boards and committees for local nonprofit organizations.  
A special lifetime achievement award was also part of the ninth annual Business with Purpose celebration as James W. (Jim) Ayers was presented with a Lifetime Leadership Award. Ayers' wife, Janet, made the presentation. Ayers is the founder and executive chairman of FB Financial Corporation (NYSE: FBK), parent company of FirstBank. A native of Parsons, Tennessee, Ayers founded what became FirstBank with a single branch in Scotts Hill, Tennessee, population 900. Today, FB Corporation has assets of $6 billion with branches in Tennessee, Alabama and Georgia. FirstBank is the third-largest Tennessee-headquartered bank. 
In 1999, Ayers established the Ayers Foundation emphasizing education in rural counties of Tennessee. To date, the foundation has provided scholarships to more than 4,200 students. This aid has totaled almost $200 million over the years, while being leveraged approximately 4:1 with scholarship and financial assistance from other sources arranged through the foundation. The foundation works with high school students and their families to help graduates with their post-secondary access and successful completion of educational opportunities and is now focused on a program to encourage these graduates to return to their hometowns to live and work after college.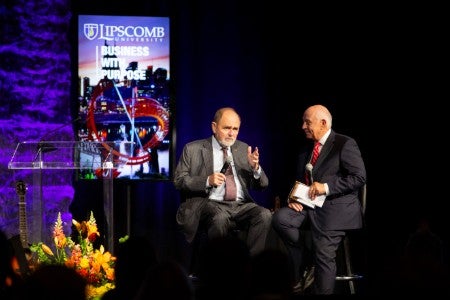 In 2012, the Ayers Institute for Teacher Learning & Innovation was established as a partnership between the Ayers Foundation and Lipscomb University's College of Education thanks to a $1 million gift from the Ayers through the foundation. The Ayers Institute serves as a bridge between policy and practice, as well as between educators in K-12 and higher education.
Its mission is to support teachers and leaders in improving student outcomes through proven professional learning and to incubate innovative instructional ideas and resources. In 2014, the Ayers Foundation made a $1 million gift to establish the Ayers Leadership Fellows program. The program provides scholarships for aspiring school leaders throughout the region to earn an educational leadership master's or education specialist degree with administrative licensure from Lipscomb University's College of Education.
A luncheon was held in honor of this year's finalists and winners, with sponsorship proceeds supporting student scholarships at Lipscomb University, the work of the Center for the Public Trust and its Student Chapters, the work of the Dean Institute around the world in encouraging companies, both large and small, to develop cultures of integrity and to use the current best practices of good corporate governance. Presenting sponsors for this year's luncheon include NASBA, Tractor Supply Co., NACD and Ingram. 
Guests were treated to special entertainment by Lee Camp, Lipscomb professor of theology and ethics, and the Tokens Show, a variety show featuring some of the area's best musicians, world-class vocalists and interviews with bestselling authors with a little satire and wit mixed in. 
Founded in 2008 shortly after the financial crisis made it clear that a new emphasis on integrity was long overdue in American businesses, the Hilton & Sallie Dean Institute for Corporate Governance & Integrity was created through the encouragement and gift of Hilton and Sallie Dean. Hilton Dean, former vice chairman and chief financial officer of Ernst & Young worldwide, was at the time the chairman of Lipscomb's Board of Trustees. Sallie Dean, also an accountant and former professor, is a current member of Lipscomb's board. The institute's mission is to assist companies in creating cultures of high integrity and in employing the best practices of good corporate governance. 
Want to know more about the Hilton & Sallie Dean Institute for Corporate Governance & Integrity? Visit www.lipscomb.edu/dean-institute.
— Photos by Kristi Jones