National Science Foundation awards Lipscomb University $1.2 million grant
Lipscomb is leading the way in STEM education, and will use the largest National Science Foundation grant in university history to recruit future educators.
Kalli Groce |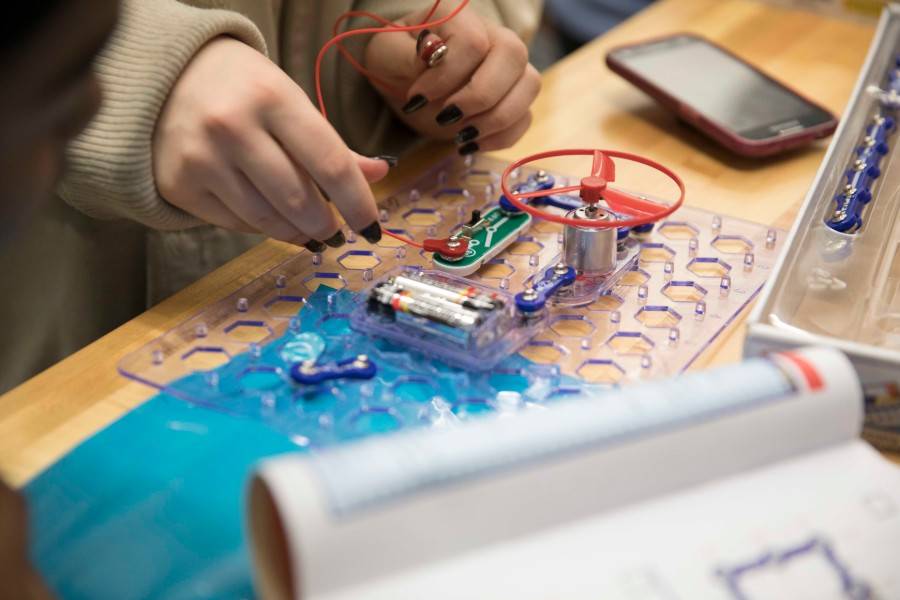 Lipscomb University has been awarded its largest National Science Foundation grant in school history, a $1,198,549 Robert Noyce Teacher Scholarship Program grant to recruit STEM students to become STEM teachers and award them junior- and senior-year scholarships. In turn, these students are asked to commit to teaching in high-needs schools upon graduation and licensure. This is a joint collaboration between the College of Education and the College of Liberal Arts & Sciences.
 
The Lipscomb Noyce Scholars Program will recruit sophomore-level undergraduate students who are currently majoring in a STEM field (biology, chemistry, physics, math or engineering) to pursue licensure as grades 6-12 STEM teachers. Lipscomb will provide scholarships of up to $16,500 per year for two years to support STEM students to achieve this certification and become highly qualified STEM teachers. 
 
The program spans five years and is intended to train 24 new secondary (middle and high school) STEM teachers. For every one year of scholarship they receive, they must complete two years of teaching in a high-needs school. 
 
The project team included Kara Krinks, principal investigator and assistant professor of education, and co-investigators Brandon Banes, assistant professor of mathematics; Emily Medlock, associate professor of education; and Tamera Klingbyll, instructor in biology. These four faculty members, along with Carroll Wells, professor and chair of the Department of Mathematics; Deborah Boyd, dean of the College of Education and executive director for the Ayers Institute for Teacher Learning & Innovation; and Randy Bouldin, vice provost for academic affairs, proposed the project to NSF under its Noyce guidelines. 
The Lipscomb project team also collaborated with Metropolitan Nashville Public Schools on elements of the plan. 
 
We are chronically short of having highly qualified teachers in math and science, especially here in the Metro area." — Kara Krinks, principal investigator and assistant professor of education
Through the partnership with MNPS, teaching candidates will have multiple opportunities to work with veteran MNPS math and science teachers throughout their training. Also, Noyce Scholars will participate in a summer professional development program, monthly seminars, and other experiences to prepare them to teach STEM effectively and to develop culturally responsive practices in their teaching. 
 
"We are chronically short of having highly qualified teachers in math and science, especially here in the Metro area," said Krinks. This is a big reason why this program has become a passion project for her and the team. 
Finding the right fit
 
There are students currently pursuing STEM degrees who might be a good fit for the Lipscomb Noyce Scholars Program because they discover they don't want to be a doctor or lab researcher, even though they love science or math, and Krinks understands that better than anyone because it is her story. 
 
She earned her undergraduate degree at Lipscomb in engineering science, but by then she had realized she didn't want to be an engineer. Krinks went on to earn a Master of Arts in secondary science education, a Master of Science in physics and a Ph.D. in mathematics and science education from Vanderbilt University. She joined the faculty of Lipscomb University College of Education in 2017, but before that, she taught high school physics in Metro Nashville Public Schools. 
 
"We want people for the Noyce program who are talented in math and science, who are passionate about that," she explained. "Teaching might be a way for them to follow that passion but still have that relational aspect and feel like they are making a difference in the world."
 
Lipscomb is recruiting for this program in two ways. First, they are talking to sophomores in STEM-related classes at Lipscomb and passing out information. These students would continue in these departments, but, for example, instead of being a chemistry major, they would become a chemistry teaching major. 
 
The second area of recruitment is to look for possible transfer students from local community colleges. With this scholarship plus the transfer scholarship they would get, it would be close to a no-cost path to a degree.
 
For every year of scholarship, there is a two-year service payback, working at a high-needs school. That school can be anywhere in the country. MNPS is helping Lipscomb find excellent mentor teachers to put students with for their practicum and student teaching placements, and they are going a step farther and granting them priority in hiring for positions in the district.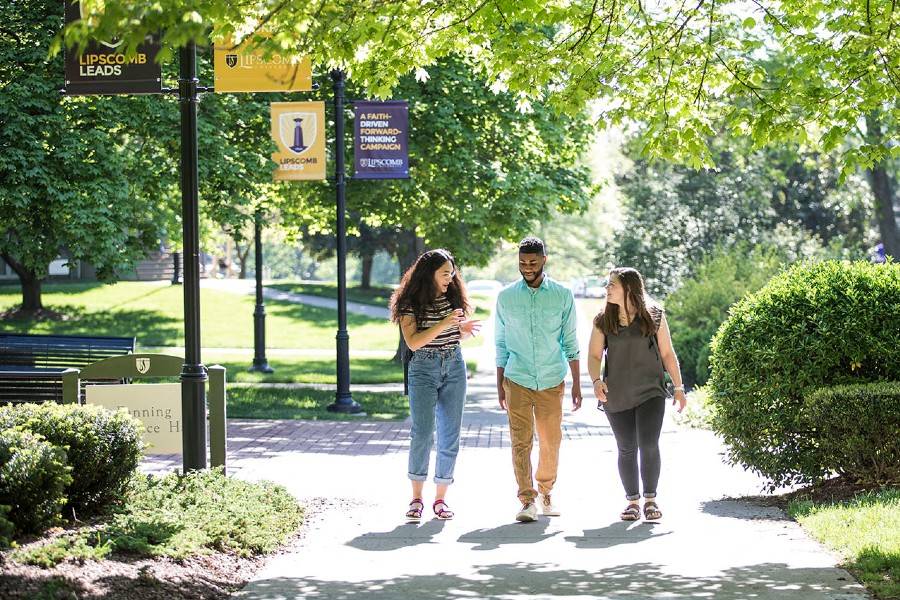 How the Lipscomb Noyce Scholars Program will work
 
The first cohort for the Lipscomb Noyce Scholars Program will start in fall 2020. The College of Education  and College of Liberal Arts & Sciences officials currently plan to start a little smaller, with four students. As the program takes off over five years, that number will grow to six or seven students per cohort. 
 
After the program, the College of Education will follow students for several years to provide additional guidance and support. 
 
The cohort model is another big asset of the program, because it will help build a professional learning community of scholars. The idea is that as the cohorts build, they will be at different places in the process but can join together for professional development activities. When the first four go out, hopefully to Metro schools, the next cohort may go out and visit their classrooms, or the original students may come back and share their experiences. So there are multiple points of support throughout the program. 
 
"We're going to work hard to build that community among the cohort and across cohorts," said Krinks. "My vision for this is that I would love to have all 24 teachers to stay here, to have that network and that Lipscomb Noyce community from which we can continue to draw."
 
Professional development plans

Noyce Scholars will likely return to campus a week early from summer break for an orientation/professional development week where Lipscomb professors from various disciplines will lead them through activities. These types of sessions with, for example, engineering or math professors, will allow them to really think about what it means to be a STEM teacher. They can use this time to talk about issues that are specific to STEM professionals. 
 
The students in the scholarship program will also benefit from monthly seminars. This could be having a meal together and then hosting a guest speaker. For example, a metro principal might come in and talk about what it means to teach in a high-needs school.
 
"If they're going to do a four-year teaching commitment in a high-needs school, I want them to feel very comfortable and prepared for dealing with the challenges that they're going to face in teaching in those environments," noted Krinks. 
 
If you would like more information about Lipscomb Noyce Scholars Program, contact Kara Krinks at noyce@lipscomb.edu.