LIPSCOMBLEADS campaign launch held at Schermerhorn
Nearly 1,000 people celebrated the Sunday launch of the final phase of what John Lowry, vice president for advancement, called "the largest and most ambitious campaign the university has ever undertaken."
Janel Shoun-Smith |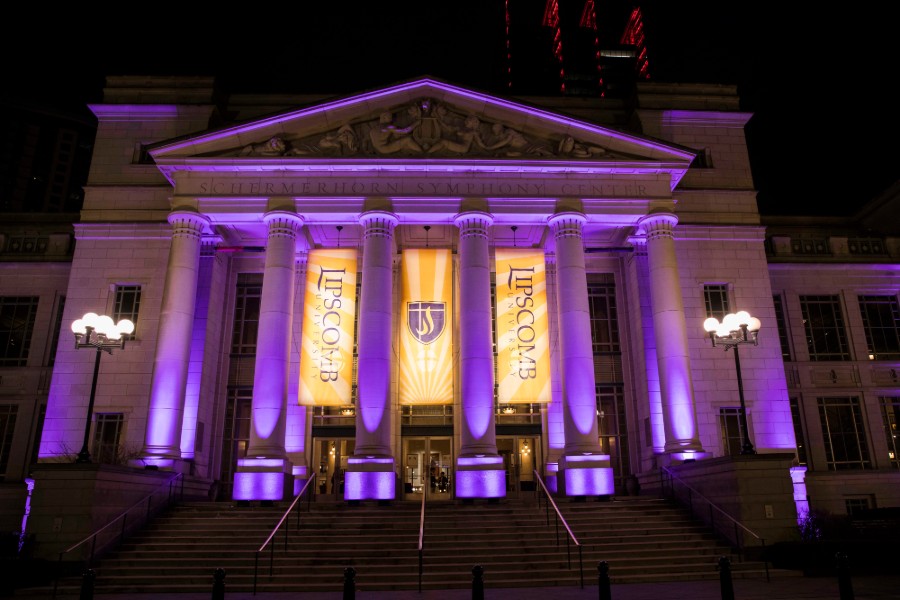 LIPSCOMBLEADS, an initiative to cap off a $250 million investment by the end of 2021, was announced and celebrated at Nashville's Schermerhorn Symphony Center with a performance by the Nashville Symphony and personal stories of how Lipscomb has lead in the lives of students, faculty, donors and local community leaders.
The agenda also included words from the new Lipscomb Academy football coach, former Super Bowl-winning NFL quarterback Trent Dilfer, Chief Executive Officer of Sarah Cannon Dee Anna Smith and Lipscomb's Board of Trustees Chair David L. Solomon.
The foundational goals of LIPSCOMBLEADS go back to the original goals at the founding of the university itself, said Lipscomb President L. Randolph Lowry before the crowd gathered on Sunday. David Lipscomb, the university's founder's goal was "to stand in the front ranks of the great educational institutions in our world."
The Lipscomb University of today, already a Carnegie designated research university that crafts competent people of character, is already well on its way to that goal and now poised to complete the founder's goal by expanding even further our extensive efforts in service, he said.
"(David) Lipscomb wanted us to create people who are competent and who have character, but he wanted us to also be known for service," he said. "Service does not mean that we diminish in any way our drive for excellence; it does not mean we diminish a sense of our quest for character or a sense of doing things very, very well. But when service is understood as a hallmark, part of who we are and what we express to the world, in that way LIPSCOMBLEADS does make sense."
But when service is understood as a hallmark, part of who we are and what we express to the world, in that way LIPSCOMBLEADS does make sense. — Lipscomb President L. Randolph Lowry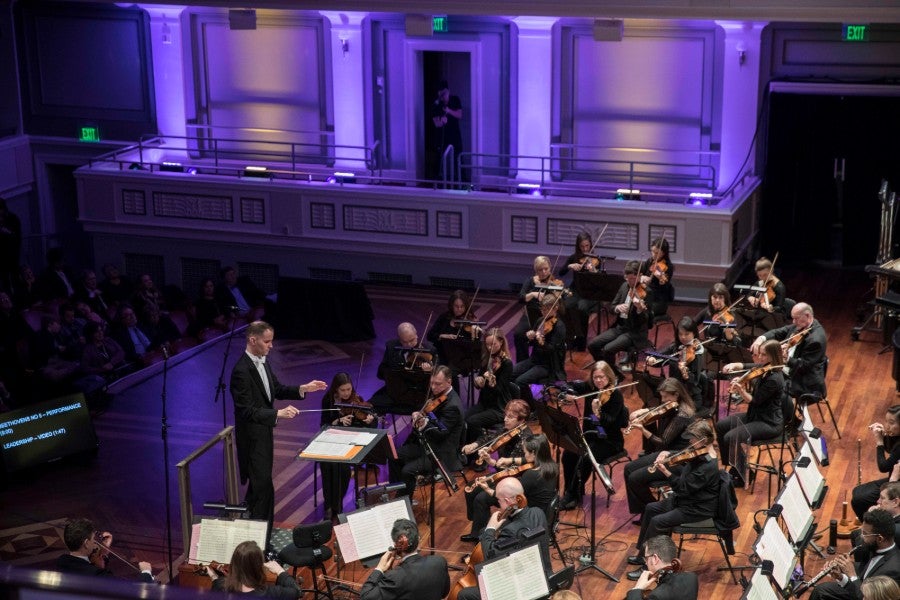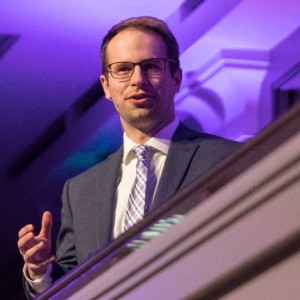 The celebratory night was filled with examples of how Lipscomb University serves through building a best-in-class academic program, producing professionals of competence and character and advancing a model of leadership grounded in service and inspired by faith.
Matt Murphy, a fourth year pharmacy student who has worked one-on-one with pharmacy faculty for three years analyzing and synthesizing drugs, shared that "one day you will find yourself taking a pill that can trace its roots back to Lipscomb."
"The science going on in Lipscomb's pharmaceutical laboratories is highly respectable and each investigators project is at the forefront of its field… Dozens of undergraduate and pharmacy students are being incubated in our own laboratories and attending elite institutions across the country for additional pharmacy training," he said.
Selvana Rouman, a senior in management and international business, was able to overcome gender, religious bias and economic obstacles when her parents brought their family to America. She continued overcoming obstacles at Lipscomb where she found that: "I was able to build a life that combined professionalism and faith at the same time.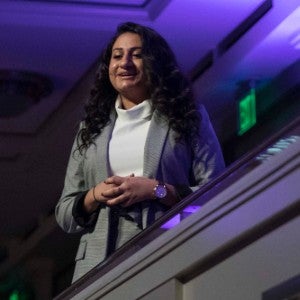 "Lipscomb was able to give me what my parents were looking for. Here at Lipscomb I have experienced growth in every aspect of my life -- academically, spiritually and professionally. I'm very grateful to be a part of what God has done here at the university."
The Sunday event launched the public phase of LIPSCOMBLEADS, which has already raised $186 million through the generosity of more than 42,000 donors.
During the quiet phase of the campaign:
Total enrollment at Lipscomb has increased by almost a quarter,
Four new colleges have been established,
Health science programs have advanced with the addition of 63,300 square feet of research and academic space,
Faculty have obtained $5.4 million in federally funded grants for research, community engagement, human services and educational access,
Two off-site locations have been established,
An online-focused branch of the university has been created, and
$25 million in capital improvements are planned for the next few years at Lipscomb Academy.
Lead gifts in the LIPSCOMBLEADS campaign have included a $23 million pledge for a new College of Business building and for enhancement of business programs and two pledges totaling $20 million to build the Boone Family Center for the Performing Arts and the 33,000-square-foot George Shinn Event Center (now under construction).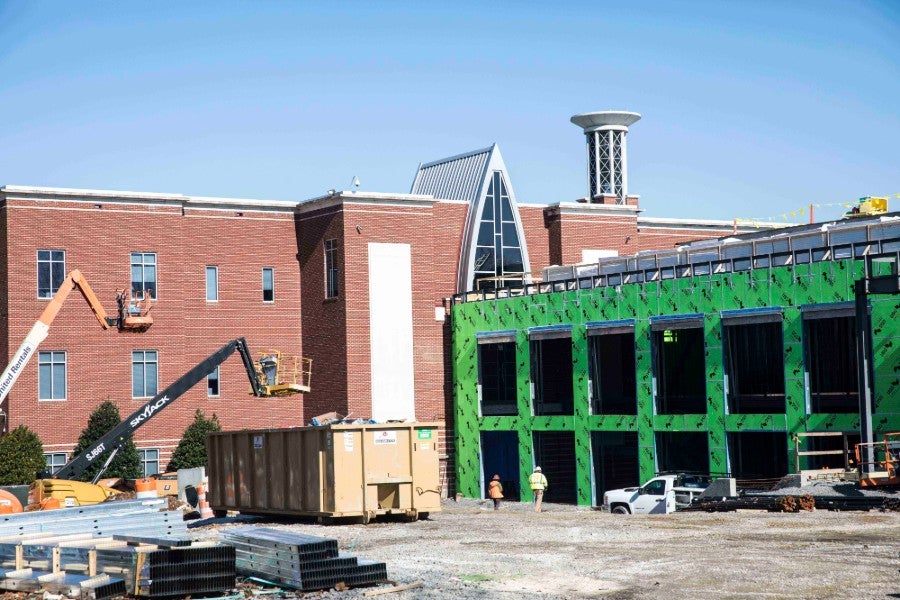 If you would like to make a donation or learn more about LIPSCOMBLEADS log on to lipscomb.edu/leads.