Lipscomb University launches innovative Ph.D. program in leadership and policy studies to prepare leaders for community impact
Kim Chaudoin |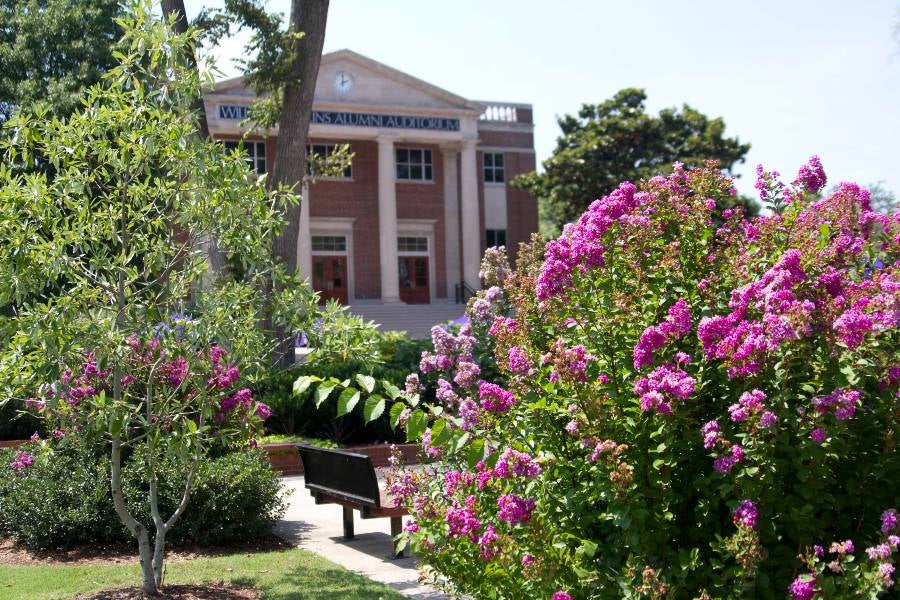 As Lipscomb University seeks to serve the Nashville community and beyond, university officials announced today the launch of a new doctoral program to prepare leaders who will make an impact.  
Lipscomb's new Doctorate of Philosophy in Leadership and Policy Studies prepares students for high-level careers in leadership and service across a range of sectors with an emphasis on preparing leaders in public service, education and health care sectors. Housed in the university's nationally recognized College Education, this new Ph.D. degree is an interdisciplinary studies program that includes a core curriculum, a research component and dissertation, and options for guided electives in education leadership and policy, public service leadership and policy, and health care leadership and policy. It is offered as a collaboration among Lipscomb's College of Business, College of Education, College of Pharmacy & Health Sciences and College of Leadership & Public Service. 
"Strong leaders make strong communities. Leadership is a highly desired and much-needed skill in today's workforce," said Lipscomb President Candice McQueen. "Lipscomb University offers a valued resource to the professional community through this new program as we equip professionals to become those leaders. We look forward to the impact this program will have on the Nashville community and those across Tennessee for years to come."
The Ph.D. in Leadership and Policy Studies is a three-year program that is offered in a hybrid format of on-campus and online learning. This degree will help students develop many of the personal core competencies valued in today's businesses and organizations, such as strategic planning, organizational skills, project management, problem solving, team leadership and adaptability. 
"The goal is to equip professionals who can pursue challenging high-level tasks requiring advanced knowledge, training, and rigor, and to do so with the highest levels of integrity, ethical understanding, and behavior," said Trace Hebert, associate provost for research and graduate studies and director of the new program. "Another critical component is that students will be able to focus on a research topic about which they are passionate, that is in-depth, dissertation-level research."
Hebert said while the Ph.D. in Leadership and Policy Studies prepares professionals for a number of career paths, this program is particularly beneficial to faculty and administrators in higher education, nonprofit directors, policy directors, those in public service field work, and individuals in organizational leadership positions.
Lipscomb's Ph.D. in Leadership and Policy Studies offers students two unique options. Admitted doctoral students may earn a Master of Science in Leadership and Policy Studies along the way toward earning the doctoral degree. A Bachelor's-to-Ph.D. route is also available for graduating seniors who meet the program's admission criteria. 
The Ph.D. in Leadership and Policy Studies is the fifth doctoral-level program and the second Ph.D. program offered by Lipscomb. In January 2021, Lipscomb launched its first Ph.D. program — a Doctor of Philosophy in Archaeology of the Ancient Near East. Other doctoral programs offered include the Doctorate of Education, the Doctorate of Ministry and the Doctorate of Pharmacy.  
"Our mission is to prepare learners for purposeful lives through rigorous academics and transformative experiences," said Lipscomb Provost Jennifer Shewmaker. "This is an exciting addition to our robust academic offerings. Adding a Doctorate of Philosophy program elevates the academic profile of our university while giving students a challenging and fulfilling academic experience that equips them with the tools and experiences to make a difference in the world around them." 
Classes begin this fall, and applications are currently being accepted. Find more information here.