Lipscomb Missions Celebrates 20 Years of Serving
2022 marks the 20th year Lipscomb has been making a long-term impact with short-term spiritual experiences.
From Staff Reports |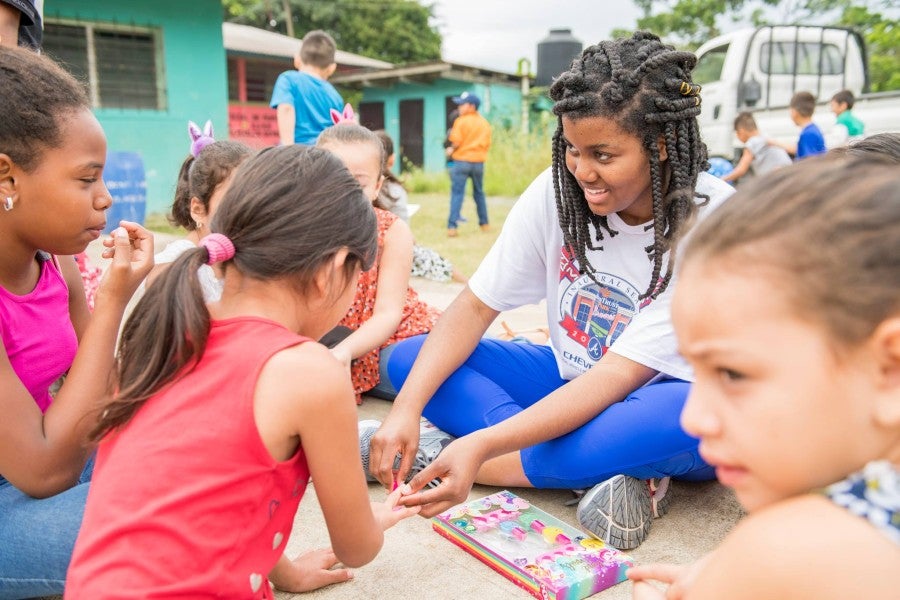 After forming hundreds of mission teams over the last 20 years, Lipscomb's dedication to partnering in God's work in the world is undeniable.
"Lipscomb Missions was officially launched in 2002, and since that time, over 10,000 students, faculty, staff and alumni have partnered with long-term ministries and nonprofits across the U.S. and around the globe," says Tyler Kemmerer, director of Lipscomb Missions since 2017. "The Lipscomb community is deeply invested where our dedicated partners are living and serving year-round. When our teams join these efforts, students get to meet amazing, missional people and experience firsthand how the skills they are learning in the classroom can be used to serve others and advance the Kingdom of God."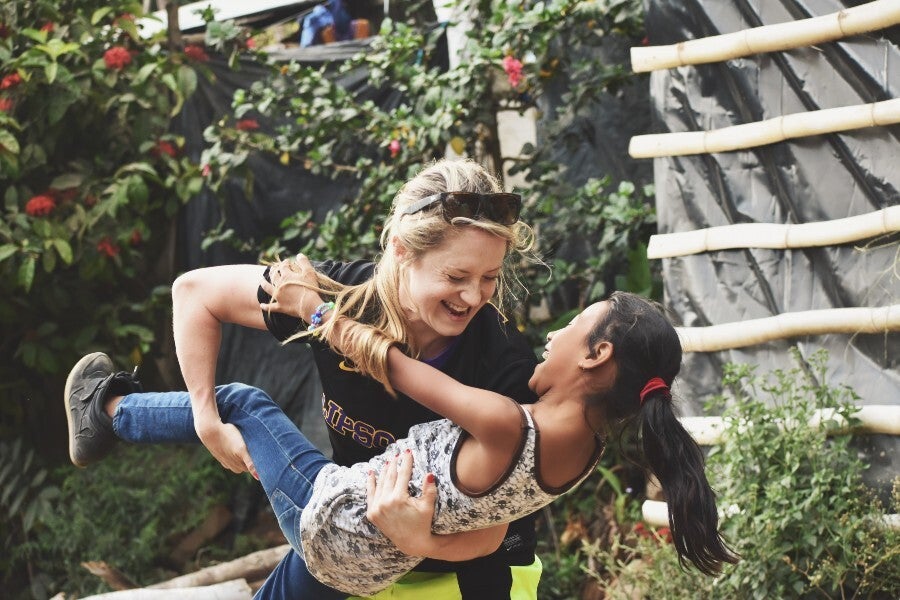 The foundation of the missions program began almost 50 years ago by Batsell Barrett Baxter, longtime Lipscomb faculty member and minister who established Project Good News in 1973 to train missionaries. By the late 1970s, 26 Lipscomb graduates served as full-time missionaries in nine countries. During the late Harold Hazelip's administration, the mission program was restructured to incorporate more service days and short-term mission teams.
In 1999, Professor Earl Lavender became Lipscomb's director of missional studies and as such, led mission and education efforts and seminars in Italy, Germany, Scotland, England, Australia, India, Mexico, Russia, Brazil, Ghana, Lithuania and China.
Lavender said in 2017, "When the Lipscomb administration invited me to lead the Lipscomb Missions program in 1999, I accepted on the condition that I could dismantle it. I was convinced missions had to be moved out of its place as a specialization in the College of Bible & Ministry. It needed to be the heartbeat of the university. God's intent is for all of us who believe in Jesus as Lord to carry the Good News of the kingdom with us as we go."
Tell us YOUR Missions Experience
It's not me going and teaching these kids about Jesus. It's the Lord working through me. We are not bringing the Lord to Dundee; He is there and He is working, and we are just watering the seeds that are already planted. — Katie Scholl ('17), Five-time participant on teams sent to Dundee church in Scotland
Under Lavender's advocacy and guidance, alumni Jeff Fincher ('97) and Mark Jent ('00) proposed the modern version of the program to administration, and in 2002 Fincher became the first full-time director of Lipscomb Missions with Jent joining full-time in 2003. While still a student, Fincher had previously led Lipscomb's first mission trip to the City of Children orphanage in Ensenada, Mexico.
"During my student days, Lipscomb's missions program was just a tiny part of the overall Bible department," Fincher said. "Maybe 10 trips were held each year," he reflected, "and most in the summer."

The program quickly grew under Fincher and Jent's leadership and coordination. The number of student mission teams increased to more than 30 teams and over 500 participants per year, traveling both domestically and internationally.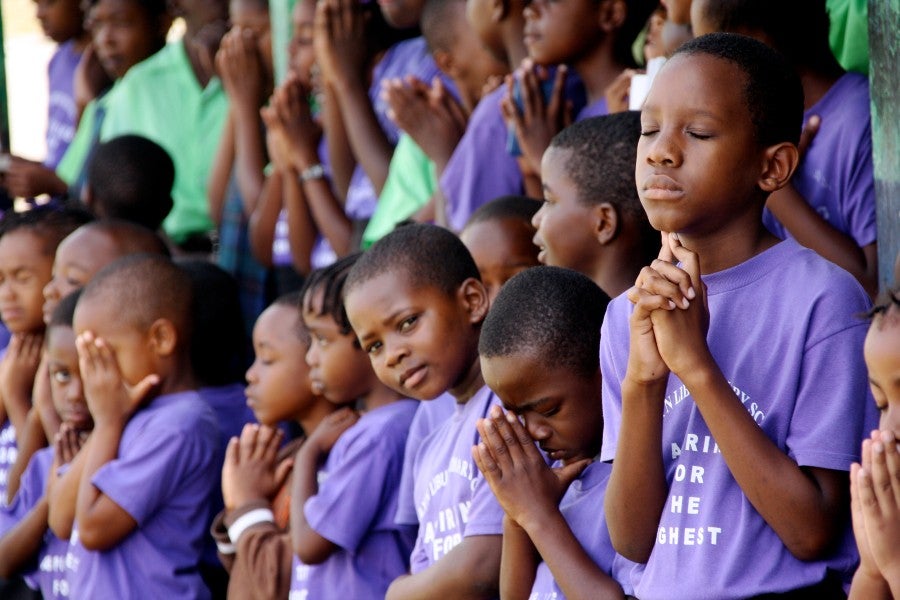 By 2008, more than 1,500 participants had served communities in 49 different countries and 23 U.S. states. At this time Fincher moved on to a new role as director of the City of Children, and Jent was appointed director and continued in that role until 2017. Under Jent's leadership, the program reached a record high of 970 participants in 2016, and by the end of his tenure, over 9,600 students, faculty, staff and alumni had served with Lipscomb Missions. 

"The goal of Lipscomb Missions has always been to provide short-term mission opportunities with a long-term vision. The passion of students and the commitment from host partnerships have been crucial to see that vision remain a fixture for the Lipscomb community for the past 20 years," said Jent. 
I think that's how God works on these experiences, and for me, in general. He helps me let go of presuppositions about people, about religion, about anything that hinders me from actually loving people.
— Macon Overcast ('17), Four-time participant on teams to serve the Navajo people in Arizona
Jent continued, "When students reach our doorstep at Lipscomb, they are entering the most spiritually transformative years of their lives. For the nearly 50 percent of students who engage with us, I can assure you there is nothing short-term about their commitment on their missions trips. Looking down the road, you can see most are still engaged in the relationships built on that one mission trip."
In addition to students' continued personal spiritual journeys, Lipscomb Missions has established its own long-term relationships, such as its partnership with Camp Shiloh in New York, where Executive Director Lori Bumpus ('86) has served more than 10,000 at-risk children from New York City's most difficult communities. Lipscomb students have been volunteering at the ministry's camps and school-based programs since 1999. 
"You can look at the list of nearly 45 host partners today, and see where we have been sending teams for five years, 10 years and even 15 to 20 years," Jent explained in 2017. "Host partners know the value that a mission team provides. When done well, mission teams can provide vibrancy and long-term sustainability for their ministry."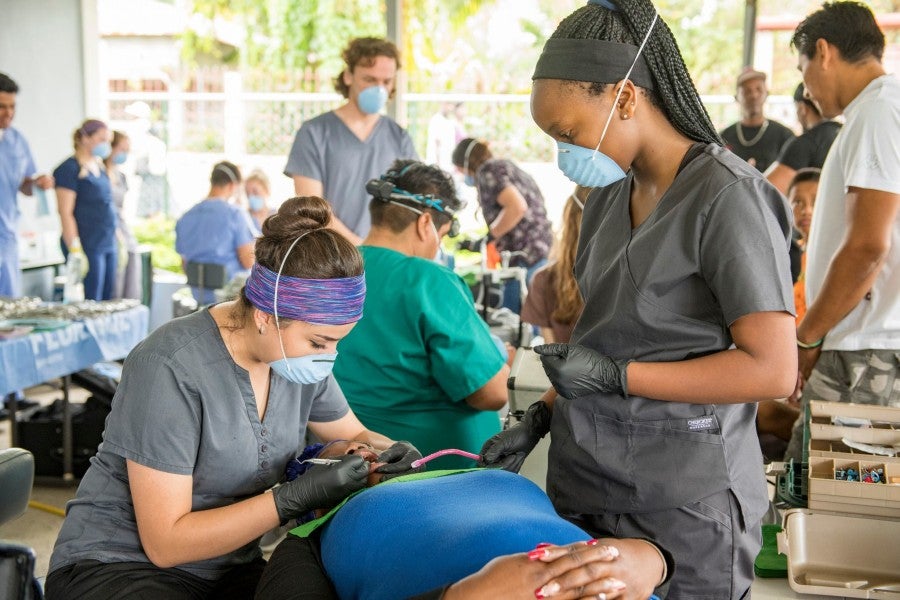 As teams continued to form, a focus on vocational missions flourished and the missions program expanded partnerships with Lipscomb's breadth of academic disciplines to help bring areas of expertise to our host partners and the communities they serve:
These major-specific trips are geared to help students understand and see how the skills learned in their classes can serve others. 
When we were thinking about this trip, we felt there was a real need to reach out to college students who were clearly searching for something, and spring break is typically one of those times of searching for students across the country.


— Dave Clayton ('04, MA '06), about evangelizing in Panama City Beach during spring break
"Linking mission work to one's vocational skills allows Christians to realize that their vocation is not simply a vehicle for financial security, but also a set of God-given skills designed to spread the love of God to the disadvantaged," said Caleb Meeks, former coordinator of engineering missions projects for the Peugeot Center.

"Lipscomb Missions has helped shift the culture of athletics and has allowed student athletes and coaches to recognize their gifting in sport should be used for something much greater than themselves," said Chris Klotz ('17), director of spiritual formation in athletics. "Over 120 student athletes have given their lives to Jesus in baptism, many of whom have chosen to do so in direct response to experiencing the Lord on a mission trip."
After a brief pause on sending teams as a result of the pandemic, Lipscomb Missions relaunched their spring break and summer missions teams this past school year. In 2022, 293 participants served in eight countries and three U.S. cities.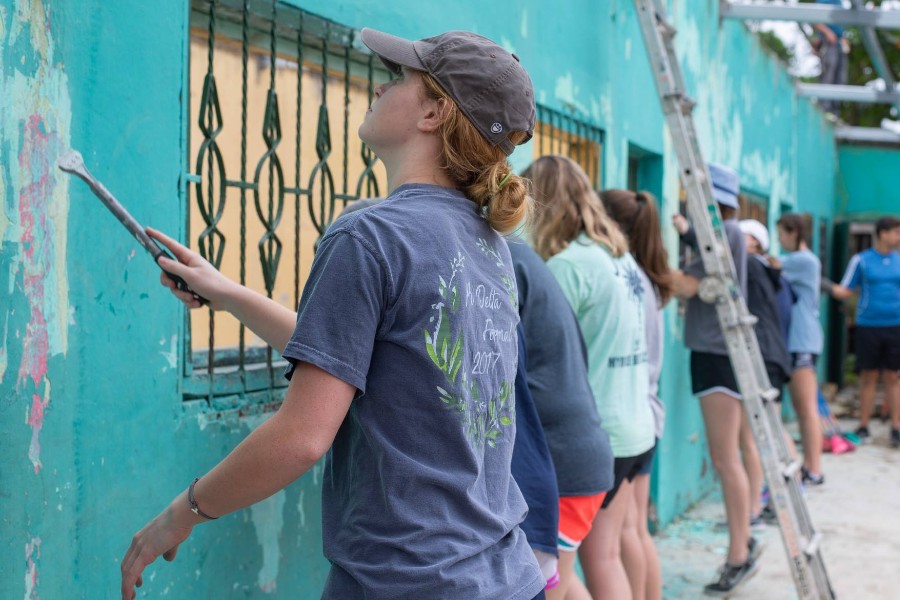 The Lipscomb Missions program continues to expand and is launching three new specific-focus teams–with social work, entertainment and the arts, and the Office of Intercultural Development–this year as well as strengthening local missions opportunities that students can pursue throughout the year. Whatever their area of study or interest, Lipscomb Missions connects students with local partners who help them use those skills to love their neighbors in Nashville. From spring break and summer mission experiences to college-specific serving opportunities, Lipscomb's tradition of serving has been etched into its history.

"As director of the program, the best part of my job is hearing all the personal stories, reflections and gratitude for the way these experiences impact the lives of students, faculty, staff, alumni and our host partner communities," said Kemmerer. "When the work is hard, these stories keep us going and we are anxious to hear them once again, to get that glimpse of the Spirit's all-encompassing work in the world."
I loved seeing a group of students who were all part of different mission trips [that were canceled due to the pandemic] come together to form a new bond.

— –Olivia Malham ('20), on a March 2020 disaster relief team serving Nashville after deadly tornadoes
"On this 20th anniversary year, our current staff is humbled to carry on this work that has become part of the fabric of the Lipscomb community," said Kemmerer. "Our faculty, staff, and alumni continue to lead teams and champion these efforts, and we are excited for the next wave of students to join and experience what God is doing through his people around the world."  
Now is the perfect time to get involved with Lipscomb Missions. You can join a team or donate here!