Institute for Sustainable Practice marks Earth Day 2021 with the launch of a new podcast, 'Sustain It Forward'
Kim Chaudoin |
More than 1 billion people around the world participate in Earth Day activities each year. Lipscomb University's Institute for Sustainable Practice is celebrating this year with the launch of its new podcast, Sustain It Forward.
Sustain it Forward highlights award-winning professionals and students who are studying sustainability and ways that we all can invest in, learn from and support each other to create a brighter future. This podcast is produced by Lipscomb University's College of Leadership & Public Service, which houses the Institute for Sustainable Practice.
"Over the past 14 years, our alumni have been blessed with the gift of being early pioneers and formative leaders who can now offer help to those coming behind them." said Dodd Galbreath, graduate program director and founder of the Institute of Sustainable Practice.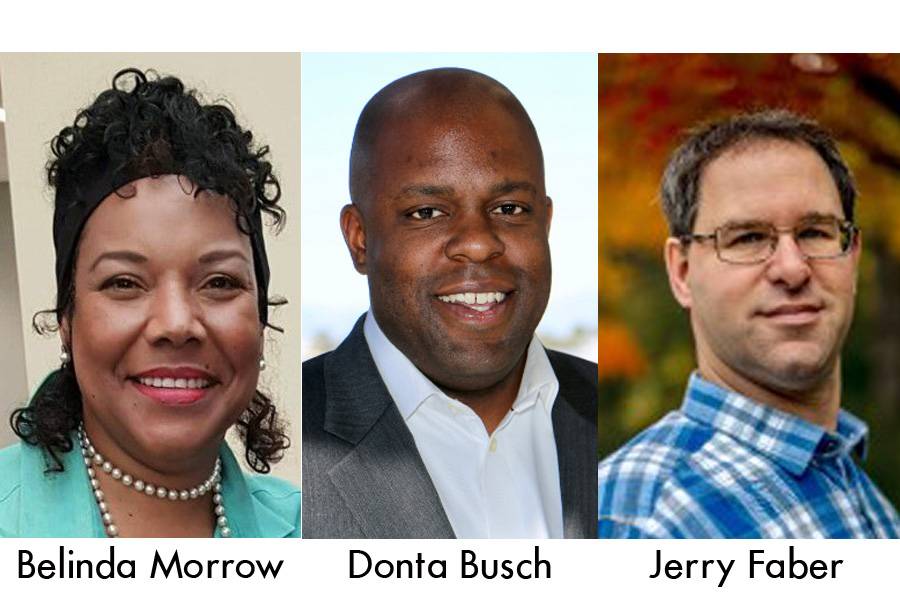 Episode One: Green Building and Sites with Belinda Morrow, LEED AP & WELL AP (MS Candidate, 2021)
In 2002, Belinda Morrow became one of the very first 100 LEED accredited professionals in the United States. She discusses her unique journey in the early sustainability profession. Click here to listen to this episode.
Episode Two: Blending Business and Sustainability with Donta Busch (MS 2018) 
Busch had an MBA before he earned a master's degree in sustainability from Lipscomb University. Now, he uses both degrees to make an impact in supply chain management and sustainability projects for clients of Deloitte in Phoenix, Arizona. Click here to listen to this episode.
Episode Three: Electric Cars in the Mainstream World with Jerry Faber (MS 2012)
With over 15 years of automotive engineering experience, Faber uses his sustainability knowledge in the design and manufacturing of electric vehicles. It won't be long before electric cars, trucks, and delivery vehicles will be routine choices in the mainstream automotive industry. In this episode, Faber will share details of his unique journey and how this industry is evolving. This episode will be available in May.
Listen to these episodes and subscribe to the podcast on any podcast provider to stay up-to-date on the latest releases. Share the Sustain It Forward link to make an impact on Earth Day 2021. 
  
The theme of Earth Day 2021 is Restore Our Earth™, which focuses on natural processes, emerging green technologies, and innovative thinking that can restore the world's ecosystems. Earth Day was created in 1970 to help promote public consciousness about the state of our planet. 
Galbreath stresses the importance of working together and learning from creation to make an impact. 
"We all inherited a very fruitful legacy from prior people who worked very hard and worked together. Earth Day simply reminds us of our collective ability and the powerful solutions that the design of creation offers to restore our children's best future."
The Institute for Sustainable Practice in the College of Leadership & Public Service at Lipscomb University offers undergraduate and graduate programs to teach students the science of sustainability. Graduates are equipped to help both businesses and people transform careless behaviors into mindful habits that focus on the triple bottom line: people, profit and planet. Taught by pioneering entrepreneurs, innovative scientists, creative engineers, visionary policy makers and other sustainable leaders, current and future professionals learn how to make a difference in their communities and the world. Learn more at www.lipscomb.edu/sustainability.