Inaugural songwriting contest provides a platform for young artists to find confidence in their work
Sarah Cothran starts her Lipscomb career off with a bang as winner of an international contest presented by the George Shinn College of Entertainment & the Arts
Cate Zenzen |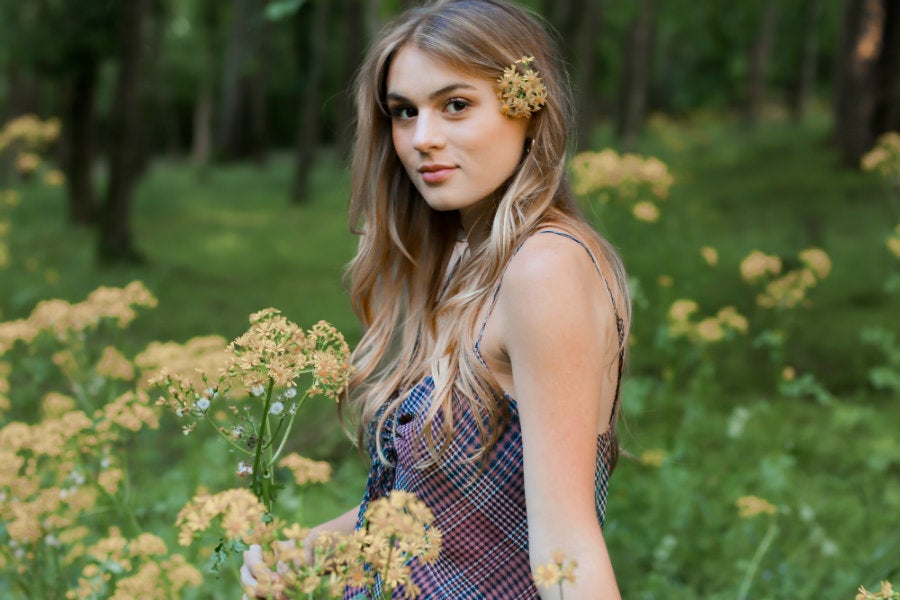 Located in the songwriting capital of the world, the Commercial Music Program within the George Shinn College of Entertainment & the Arts remains intimately connected with the community of musicians in Nashville. Program faculty are experienced and renowned performers, songwriters, entrepreneurs, and talented entertainers, and the department opened this valuable training to the community through a songwriting contest earlier this year. 
"We were thrilled by the response to our inaugural Songwriting contest. We had a huge range of materials in many different genres submitted with global submissions from as far away as the UK. Investing in the next generation of creatives is a core part of our ethos here at Lipscomb, and we will be announcing information about admissions for next year's contest very soon," said Jeff McPherson, assistant professor of commercial music and technology, and operational chair of the School of Music. 
Contest submissions were judged by George Shinn College of Entertainment & the Arts faculty Steve Taylor, Brown Bannister, Don Chaffer, Randy Gill and McPherson. While naming several finalists, the overall contest winner is 17 year old Sarah Cothran, a recent graduate of Hendersonville High School, for her submission "Happy Ending." 
"It was really exciting to win and it feels good to have some clarification that I am at least decent at what I do. It's really easy to doubt yourself, especially at anything creative, so it definitely helps to have people who work in the industry tell you that your work is good," said Cothran. 
Cothran started writing music at 12 years old, plays the piano and guitar, and a little banjo and ukulele. The judges chose her song for the well-matched interaction between the moving melodies and clever lyrics. They felt her strong internal rhymes were emphasized with enough production to paint the picture without overwhelming the story. Inspired by a relationship that is based on a lie or imagination, the judges found the piece much more interesting in the ways it stepped outside of the bounds of a typical "heartbreak" song in content. 
"Music has really helped me through a lot. It's super therapeutic for me, so anytime I have a rough day I can sit down with my guitar and it makes everything better," said Cothran. 
Cothran said her musical aspirations come from her family. Growing up, her father woke her for school by playing guitar and singing as loud as possible, and as she got older, he taught her chords on guitar which inspired her to pursue songwriting. 
Cothran will attend Lipscomb University in the fall to pursue a Commercial Music Songwriting major. She hopes to continue in her passion for music with a career in the music industry, whether through songwriting, performing or business.
The Nashville music scene is thriving, with people coming from all over the world to make music in a thousand different ways. The Commercial School of Music in the College of Entertainment and the Arts prepares students to be industry professionals and attracts students from around the world. The mentor-based approach to teaching ensures students have the tools needed to adapt to a changing industry. With small-class access to excellent resources and top-notch faculty, including scholars, musicians and entrepreneurs, students learn from the best Music City has to offer.