Homecoming, Family Weekend promises fellowship and fun Nov. 8-9
Alumni, students and their families are invited to share in celebration of the Lipscomb community
Cate Zenzen |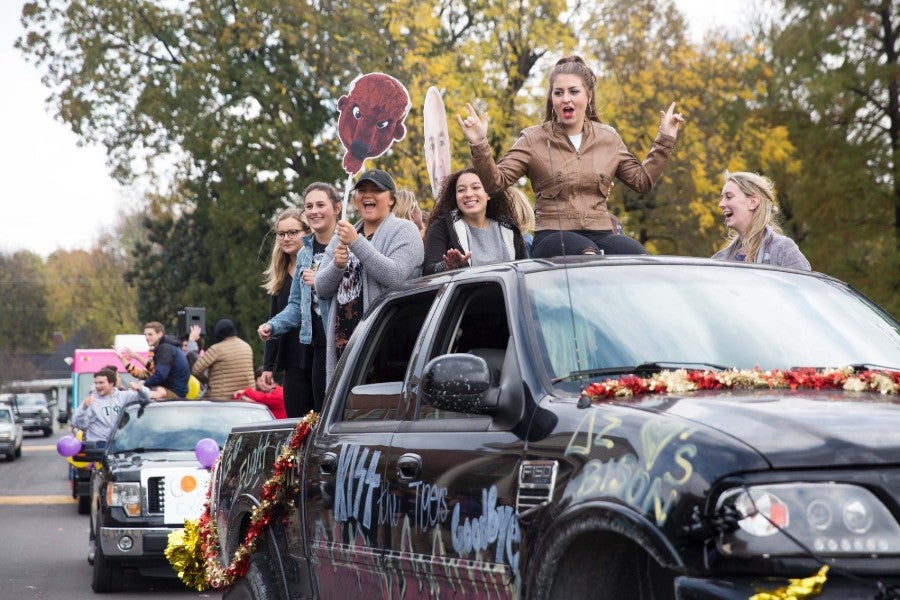 Homecoming 2019 at Lipscomb University is a time to celebrate the accomplishments and memories of the past as well as the excitement of the future. 
This year the celebration has grown to include current students and their families as Family Weekend will take place the same weekend as Homecoming giving the entire Lipscomb community a reason to "come home" to campus Nov. 8-9. A variety of reunions, activities,  events, fun and fellowship are planned for alumni, students and their families. 
The weekend holds a variety of events for students to give their families a glimpse of life at Lipscomb. Friday includes a morning reception with Provost W. Craig Bledsoe and Vice President and Dean of Students Al Sturgeon, followed by coffee and conversation with the Student Services teams. The final day of celebration includes breakfast with Randy and Rhonda Lowry, along with other faculty and staff members.
Several departments and colleges will host events for families to meet professors and learn more about the programs their students are involved in. These include sessions with the Raymond B. Jones College of Engineering, the College of Liberal Arts & Sciences and the College of Computing & Technology.
A number of exciting alumni events have been planned including the 40th reunion dinner of the Class of 1979 and a full weekend of festivities for the 50th reunion of the Class of 1969, including a special city tour of Nashville. The accomplishments of Lipscomb alumni will be celebrated at the traditional Lipscomb Honors dinner. The Gospel Jam will feature several inspirational speakers and is hosted by the College of Bible & Ministry. 
Bisons fans of all ages should come ready to cheer with former and current students and players at the numerous athletic events. Women's basketball plays Cincinnati Christian on Thursday (Nov. 7), women's volleyball plays NJIT on Friday and men's basketball takes on Middle Tennessee State University on Saturday. 
All are welcome to join in on the major weekend highlights like the Homecoming and Family Weekend Parade on campus that takes place Friday at 1:30 p.m. Saturday begins with the IDEAL 4th Annual Bison Boogie 5K followed by a special concert by the A Cappella Singers, the Bison Square Fair and the Homecoming Musical "Bright Star."
There is something for everyone this year at Homecoming and Family Weekend. Students, past and present, and guests are all invited to share in new and old memories of the life-changing years spent as part of the Lipscomb family. 
For a full calendar of events and for registration information click here.