From the graduation files: Second cohort of Pionero Scholars prepare to enter the classroom as teachers
Kim Chaudoin |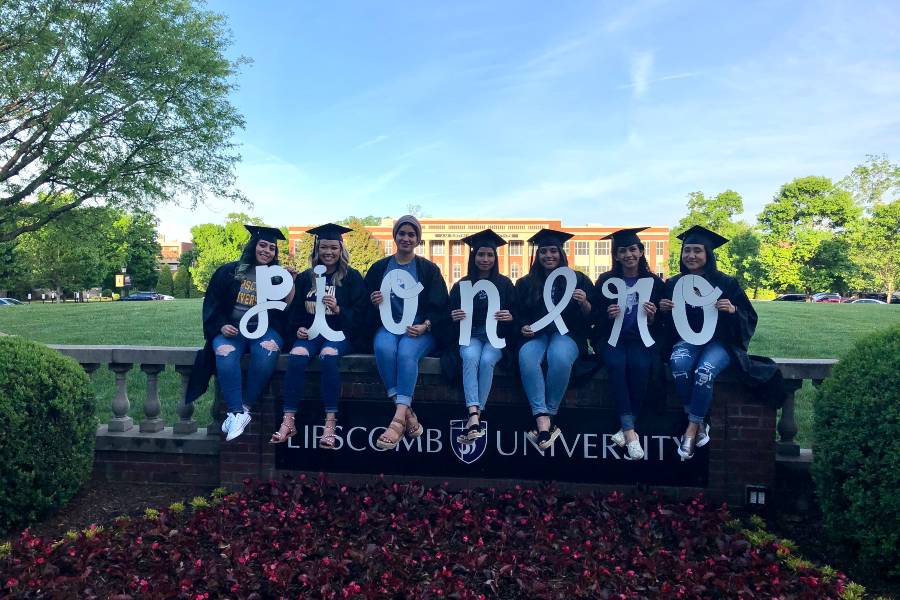 Reducing the culture gap between the diversity of students in Nashville public schools and the diversity of the faces they see at the head of the classroom is a mission of Lipscomb's College of Education. 
To help bridge that gap, the College of Education launched the Pionero Scholars program in 2015, funded by a private grant, with the intent to recruit Nashville students who reflect the diversity of Nashville to go into the teaching field and hopefully end up working in the school system where they grew up. The Pionero program provides a scholarship of up to $10,000 a year to students, professional development and networking, mentorship and a community of diverse, like-minded classmates.
This weekend, the college is celebrating the graduation of its second cohort of students who are prepared to enter the classroom in Nashville this fall. The newest cadre of Pionero Scholars includes Alondra Ramirez, Bana Faraj, Edith Romero, Jackie Escobar, Kathy Le and Yamilex Becerra. 
Laura Delgado, Pionero Scholars program director in the College of Education, says these students are ready to make a difference in Nashville and in the world around them. 
"They tell me they couldn't have done this without me, but I merely say that I am a mirror reflecting back to them the competence, intelligence, ferocity, and determination that already existed inside them," she says. "They are not future leaders…. they are leaders now. They have truly been trailblazers. I cannot wait for them to experience the joy of students who look up to see and see them as role models." 
Each of these students will be teaching in Metropolitan Nashville Public Schools this fall. Ramirez will be teaching third grade; Faraj, high school English; Romero, seventh grade English Language Arts; Escobar, elementary school; Le, seventh grade math; and Becerra, second grade. 
Like the nation as a whole, Nashville schools suffer from a culture gap with more than 30 percent of MNPS students come from households in which English is not the primary language and 67 percent identifying as a minority, while only 22.5 percent of MNPS educators are African American and only 2.2 percent are Hispanic. This gap feeds a perception among high school students with diverse backgrounds that education is not a potential career option for them.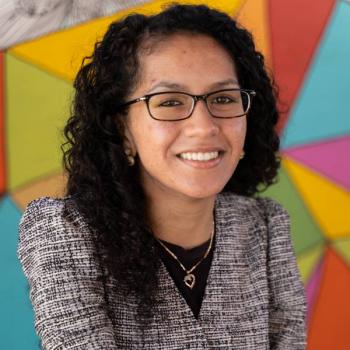 "There is a gap between students who want to be teachers and a way to make that happen," says Delgado. 
Romero says she wants to encourage students to become leaders just like others encouraged her. 
"I chose to pursue a career in education to serve the community by encouraging students to become the leaders of tomorrow, and that they will fuel many more leaders in the future," says Romero, who has accepted a teaching position at Apollo Middle School in Nashville. 
 
"My experience at Lipscomb involved a lot of growing closer to God, and learning how to serve others daily," she continues. "I've learned a lot about how we serve our students, and how we can inspire them to reach amazing feats for their community."
 
Romero says completing her undergraduate degree is just the beginning for her to strive for other dreams in life.  
 
"Reaching this milestone means that there's more learning to go after," she admits. "I will never be perfect, but there is always room to grow and to learn from others around me. From earning my bachelor's, I've realized that it's possible to accomplish your heart's desire with God supporting me."
 
Le, who will teach math at Rocky Fork Middle School this fall, has chosen the educational field because of teachers who invested in her life.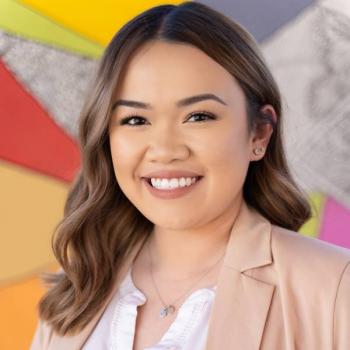 "I chose to pursue a career in education because I have always looked up to my teachers growing up. My teachers made school exciting and fun and I was always eager to learn," explains Le. "My teachers always made me feel so welcomed and cared for, they were people I looked up to and wanted to be when I grew up. Now it's my turn to be the role model that my teachers were to me to other children. I want children to feel welcomed, loved, and cared for in school. I want to express my joy for learning and teaching." 
 
Le says Lipscomb provided a good support system and she is thankful to have been a part of it. "I loved being a part of the tight knit community that Lipscomb has created and it definitely made my time here great," she says. 
 
This also marks another significant milestone for Le and her family. "This is a big accomplishment for not only me, but for my parents as well," she says. "As a first generation college student, this is something my parents and I have been dreaming about since the day I was born. I am excited to see their faces when I walk across the stage to receive my diploma." 
 
The six Pionero Scholars will receive their degrees during the College of Education's commencement on Saturday, May 8. The first cohort of Pionero Scholars graduated in May 2020. 
 
Learn more about Lipscomb's Pionero Scholars Program.