Gentry honored for excellence in pharmacy innovation
Lipscomb faculty are leading the way in their fields and in higher education.
Office of Public Relations & Communications |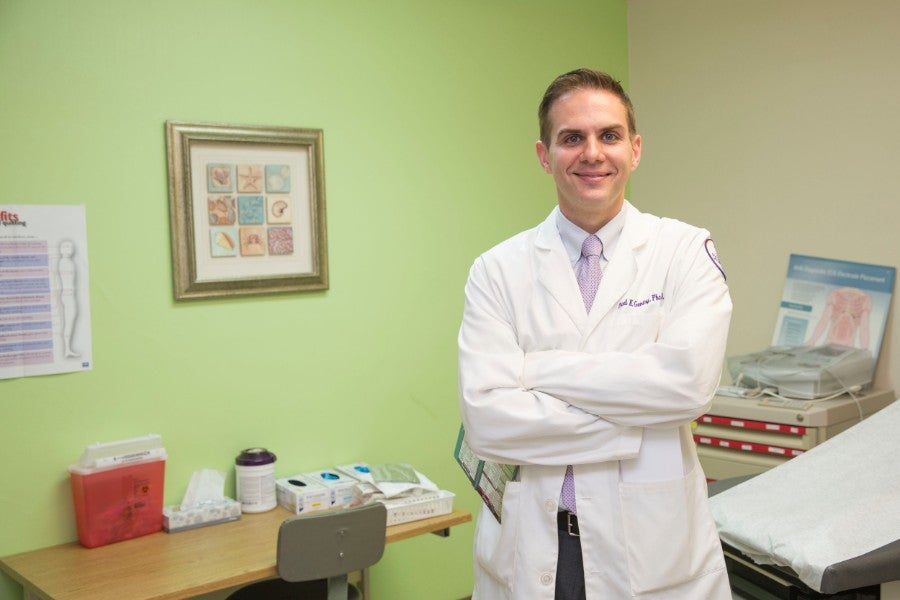 Lipscomb University College of Pharmacy's Chad Gentry, PharmD, BCACP, CDE, has been recognized by the Tennessee Pharmacists Association (TPA) with the 2019 TPA Excellence in Innovation Award. Gentry is associate professor in the Department of Pharmacy Practice and is the director of experiential education quality assurance at Lipscomb.
This national award, coordinated by the National Alliance of State Pharmacy Associations and sponsored by Upsher-Smith Laboratories, is given annually to a pharmacist that has demonstrated significant innovation in practice, resulting in improved patient care and advancement of the profession of pharmacy.
Gentry earned his Doctor of Pharmacy degree at the University of Tennessee-Memphis in 2008.  After completing his primary care specialty residency at the Holston Medical Group in Kingsport, Tennessee, he continued to gain experience in team-based primary care delivery. Gentry helped develop the Mercury Courts Model which brings students from pharmacy, nursing, social work and medicine together to coordinate patient care at the Mercury Courts Clinic.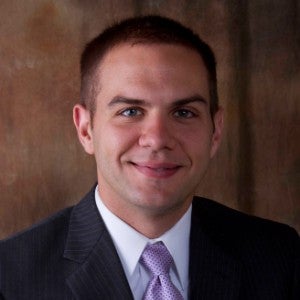 Working with the interprofessional faculty team, this approach has led to more patients being on appropriate medications and better control rates for hypertension and diabetes. Gentry is also involved in the Vanderbilt Program for Interprofessional Learning (VPIL) which places interprofessional students together for two years at various clinical settings in Nashville, further nurturing a team-based approach to improve the health of patients and increase communication across disciplines. He is the lead pharmacist and key contributor in a Vanderbilt University study that uses text messaging to engage diabetes patients with their treatment program. In addition to his work at Lipscomb, Gentry is the lead clinical pharmacist at Mercury Courts Clinic and holds academic appointments at Vanderbilt University School of Nursing and Meharry Medical College.
  
The Tennessee Pharmacists Association advances, protects, and promotes high-quality pharmacist-provided patient care in Tennessee. TPA is the only 501(c)6 professional organization representing pharmacists, student pharmacists, pharmacy technicians, and associate members in all pharmacy practice areas across the state. For more information, please visit the TPA website, www.tnpharm.org.  
Lipscomb University's College of Pharmacy & Health Sciences is the home of Middle Tennessee's first College of Pharmacy. The college offers undergraduate programs in nursing, kinesiology and nutrition; graduate programs in exercise and nutrition science and health care informatics; and a Doctorate of Pharmacy degree. This fall, the college launched its new School of Physician Assistant Studies that offers a Master of Science in Physician Assistant Studies and an RN-to-BSN program in its School of Nursing. For more information, visit www.lipscomb.edu/pharmacy.
 
— Photos by Kristi Jones