Galbreath receives lifetime achievement award from state for work in sustainability
Dodd Galbreath has devoted his life to service in the field of sustainability.
Kim Chaudoin |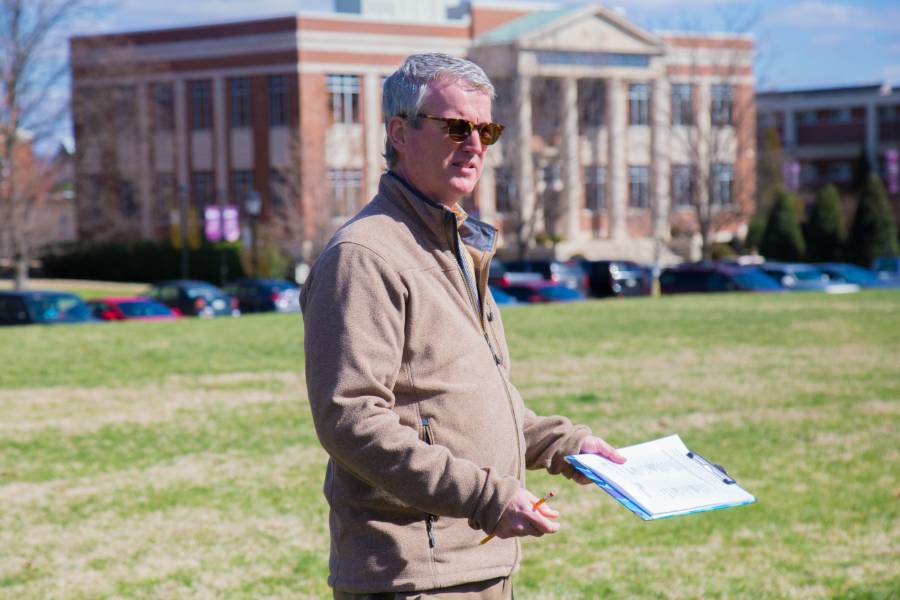 Dodd Galbreath, conservationist and founder of Lipscomb University's Institute for Sustainable Practice, has received a Robert Sparks Walker Lifetime Achievement Award recipient from the Tennessee Department of Environment & Conservation.
The award is part of the annual Governor's Environmental Stewardship Awards announced on Friday, July 24. Galbreath was one of two 2020 recipients. Bobby Fulcher, park manager and acclaimed folklorist for the Cumberland Mountains, was the other 2020 recipient.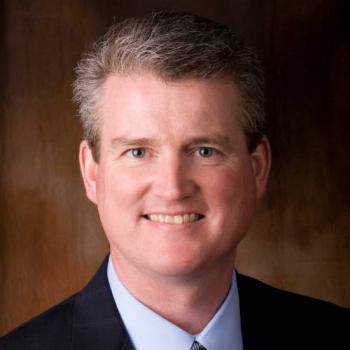 "Dodd Galbreath and Bobby Fulcher exemplify the highest ideals of a love for nature and a commitment to preserving resources unique to Tennessee," said David Salyers, commissioner of the Tennessee Department of Environment and Conservation (TDEC). "Each in his own way has had a vision for the work and found ways to transfer that passion to future generations. We are proud to name each of them winner of the Robert Sparks Walker Lifetime Achievement Award."
Galbreath, associate professor of sustainability, created the sustainability institute at Lipscomb in 2007 as the first comprehensive sustainability program in the Southeast. Housed in Lipscomb's College of Leadership & Public Service, it offers a Master of Science, dual MS/MBA degrees, graduate certificates, and an undergraduate major and minor in sustainability. A team of scholars, practitioners, staff in multiple disciplines uniquely equip entrepreneurs, corporate executives, scientists, engineers, policy makers, and people of faith for sustainability leadership and community engagement.
"Dodd deserves this lifetime achievement award. He has committed his entire career to serving the state through developing sustainable practices," said Steve Joiner, dean of the College of Leadership & Public Service. "Over a decade ago, Dodd brought his expertise and experience to Lipscomb University to build a unique sustainable practice degree. His graduates are leaders in sustainability world wide. The fact that his students recommended Dodd for this honor is a reflection of his commitment to excellence in education."
As a former state policy executive, Galbreath led passage of six state water laws, establishing the West Tennessee River Basin Authority and the Duck State Scenic River, and setting new safeguards on internal and out-of-state water transfers and groundwater drilling. He co-chaired nationally ranked wetlands and environmental justice policy plans. Four Nashville mayors have appointed him to advisory and regulatory roles to protect forested streams, expand renewable energy and adapt to climate change.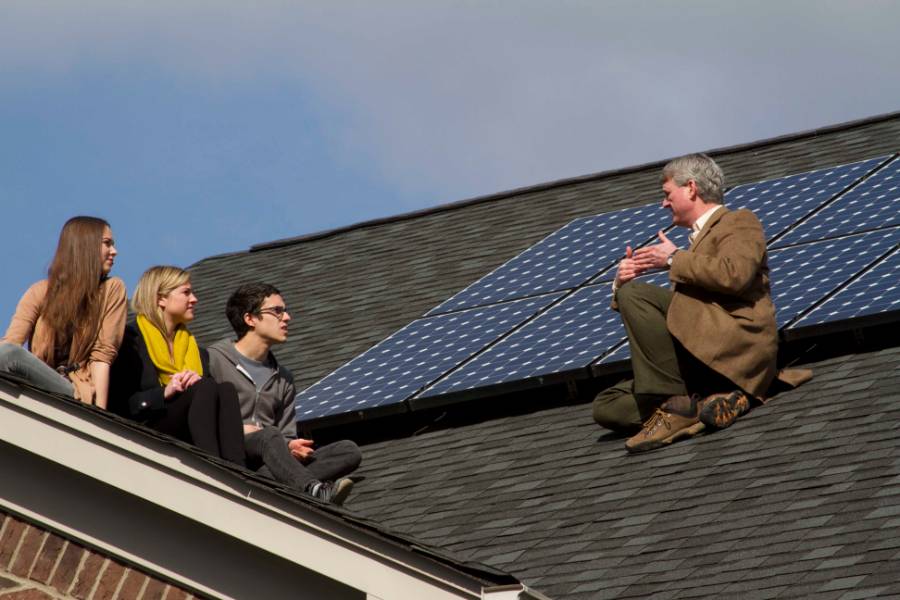 As a child, Galbreath played in creeks, forests and rock formations in rural Georgia and Tennessee. He studied conservation agriculture earning a Bachelor of Science from Tennessee Technological University and studied urban planning and resource policy while completing a Master of Science at the University of Tennessee, Knoxville. In 1983, he began his career in West Tennessee preparing conservation plans and designing technical practices to help landowners restore or prevent severely eroded lands. 
"Just two days before my mother passed away, I had a chance to tell her and my stepfather about this award and how their life example had inspired me," said Galbreath. "I was also deeply touched that Lipscomb's graduate sustainability alumni had nominated me. I hope to use this experience to continue to help other professionals and to advance care of creation to new levels. This award and my professional career could not have been possible without the support and encouragement of my family and a number of friends and colleagues. All of my life's blessings and the grace I have received is derived from my Father God in heaven and His son Jesus Christ."
Galbreath said being good stewards of the earth's resources and for living a life that focuses on care of the planet, its people and resources has a tremendous impact on future generations.
"I have two children who I hope will have children of their own. Care for creation is care for them and care for all of our neighbor's futures," said Galbreath.
Galbreath uses the example of a number of medicinal discoveries over a 25-year period that could not be synthesized in labs but only harvested from nature. Highly maneuverable jets mimic the design of movement and shape of bird wings and tail feathers. 
"The geometry of a water diving bird's beak enabled a high speed train to move faster, use less fuel and stop sonic booms in train tunnels. The most energy-efficient buildings in the world mimic the thermal mass of geology and the natural cooling of African ant mounds," said Galbreath. "Solar photovoltaic electricity cells mimic to some degree photosynthesis in plants and the use of the sun and wind means there is zero fuel cost. Heat transfer from the earth to heat and cool buildings mimic the atmosphere's controls of climate and weather."     
Galbreath said when reflecting on the work of the Institute for Sustainable Practice over the last 13 years he sees "God's direction in all of it." He recalled an assignment from Lipscomb President L. Randolph Lowry early in the program's foundation to visit a university in New England as well as nature sites for ideas.
"In the process I discovered that American conservation and sustainability was defined in the same towns that formed our republic and democracy in this region and particularly, Concord, and Boston, Massachusetts," he said. "Most every year for over ten years we visit this region and study expansive solar farms, green skyscrapers, organic farms, expansive natural preserves, reliable electric plants that burn wood chips while maintaining beautiful mountain forests, modern recycling and composting centers, and modern transit all over New England. Then, we bring those lessons home."
The service and creativity of graduates of Lipscomb's sustainability program also give Galbreath "great hope for the future."
"Approximately 67% of our alumni go into sustainability business related jobs and at least 14 alumni have created new business services in corporate consulting, energy, food composting, food retail and health and waste management services that help other businesses earn savings, create new products, and reduce liability and risk," he explained. 
Lipscomb sustainability alumni work for a variety of organizations including Nissan, Rivian, Tesla, Toyota, Balfour Beatty, Hospital Corporation of America, Lee Company, Gates Corporation, Lightwave Solar, the Tennessee Valley Authority, Tempur Pedic, Bridgestone, Louisiana Pacific, Brown and Caldwell, the Epsten Group, WAP Consulting, Loes and Associates, Barge Design Solutions, URS/AECOM, and Deloitte to name a few. About 14 percent of the program's alumni have entered public service and management roles, including in Tennessee state government, the U.S. Department of State, in Nashville local government and as far away as Portland, Oregon and Tacoma, Washington. International graduate students have come from Kenya, Saudi Arabia, Ukraine, South Africa, Hong Kong, and Panama. Twelve alumni have entered high education professions and many took their new skills back home.
Galbreath credits the guidance and knowledge of the sustainability program faculty with the success of the institute's academic program. 
Galbreath is married to Susan Galbreath, senior vice president for strategy at Lipscomb University. They have two children, Braden, a rising junior at Lipscomb University, and Ailey, who will be a freshman this fall. 
Lipscomb's Institute for Sustainable Practice offers undergraduate and graduate programs. Visit www.lipscomb.edu/sustainability to learn more.