Estep takes lessons from playing field to the workplace
From the baseball field to an office with a view of the Statue of Liberty, alumnus Chad Estep is making an impact.
Kim Chaudoin |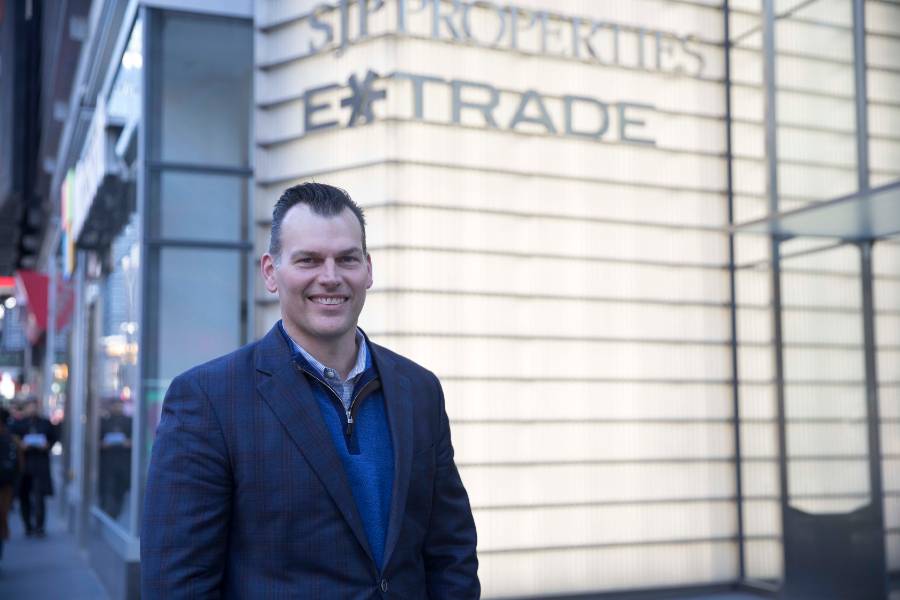 Chad Estep is a long way from the catcher's box at Lipscomb's Dugan Field where he spent countless hours as a member of the Bison baseball team more than two decades ago.
 
Today, Estep is senior vice president and enterprise chief compliance officer at E*TRADE Financial Corporation (E*TRADE). His office is located at E*TRADE's headquarters in the heart of New York City near the fabled Times Square with a view of the Statue of Liberty and the Manhattan skyline. He spends his days leading a team of professionals responsible for overseeing E*TRADE's compliance management program focused on mitigating compliance and regulatory risk for the firm.
 
"I spend a lot of time interacting with our various regulators such as the Federal Reserve, the Office of the Comptroller of the Currency, the Securities and Exchange Commission and the Financial Industry Regulatory Authority," says Estep, a 1995 Lipscomb accounting graduate. "We provide advice to the business along with reporting information to senior management and the Board."
 
Although his career has led him nearly 1,000 miles away from Dugan Field, the lessons Estep learned on the playing field are never far from his mind. Estep played catcher for the Bisons from 1991-95.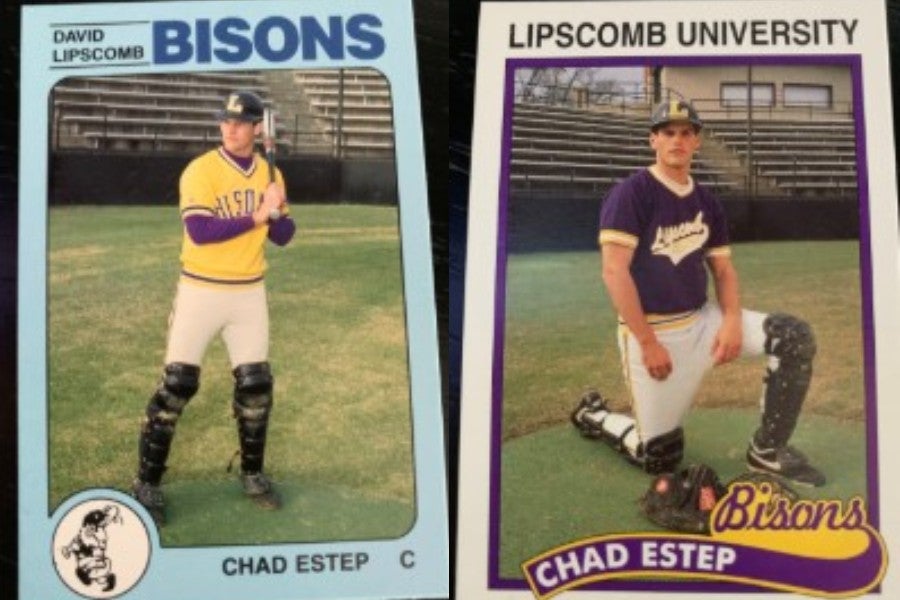 Estep likely didn't know then that the time spent on that baseball field under the tutelage of legendary Bison baseball coach Ken Dugan was preparing him for his career in powerful ways to supplement the top-notch education he was receiving from accounting professors such as Charles Frasier, Perry Moore and Jeff Mankin in the classroom in the nearby Swang Center.
 
"On the athletic field I learned a lot from Coach Dugan about leadership and the importance of putting people in the right positions," recalls Estep, who had the unique opportunity to play on the Bison baseball team with his brother, Richie, a pitcher from 1993-97. "Sitting behind the plate, I was involved in every play. This taught me to look at the big picture and focus on how all pieces fit together."
 
"I also learned the importance of treating people with respect. Sometimes Coach Dugan had to make tough decisions about who was on the team. But he did it the right way," he continues.
 
Estep says he learned from that experience that relationships matter. The discipline and work ethic required to be a collegiate student athlete also shaped how Estep approaches his career today.
 
"I didn't fully appreciate the lessons I was learning at the time. In that moment, it seemed like it was just about how to be successful on the baseball field," admits Estep, a Middle Tennessee native and Columbia Academy graduate.
 
After graduating from Lipscomb in 1995, Estep began his accounting career as an auditor at Deloitte in Nashville. His career path next led him to the role of financial and regulatory reporting manager at J.C. Bradford & Co., financial consultant at A.G. Edwards and controller at PowellJohnson. In 2005, he left Nashville and headed to Saint Louis, Missouri, to eventually become the chief compliance officer for Stifel Financial Corp. Four years ago, Estep headed to New York City to become part of the E*TRADE team.
 
I didn't fully appreciate the lessons I was learning at the time. In that moment, it seemed like it was just about how to be successful on the baseball field. — Chad Estep ('95)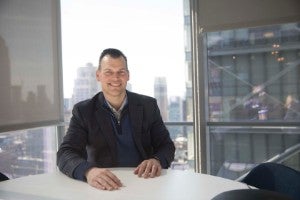 "I'm so thankful for Lipscomb," says Estep. "My family has been very blessed. The opportunity to graduate and to enter public accounting right away truly kick-started my career and put me on the right track."
 
Lipscomb impacted Estep's life in another profound way. It's where he met his wife, Shelly (Stinson), a Goodpasture Christian School graduate. While she attended Western Kentucky University, she often came to Nashville to visit high school friends and from time-to-time came to the Lipscomb campus to visit.
 
"I first saw Shelly at a Lipscomb basketball game," he remembers. "I proposed to her in McQuiddy Gym."
 
In April, Estep got to cheer on the Lipscomb men's basketball team in his new hometown when the Bisons advanced to the National Invitation Tournament semifinals and championship game at Madison Square Garden.
 
"I am so proud," he says. "To see my youngest son wear a Lipscomb basketball jersey to school the day of the semifinal game was priceless. And the opportunity to see my alma mater play in Madison Square Garden was not bad either!"
 
The Esteps live in Rye Brook, New York, and have three sons: Palmer (14), Bailey (12), and Carter (9).
 
 
— Photos by Kristi Jones; baseball card photos courtesy of Chad Estep