Ed.D. program boasts strong completion rate
Innovative collaborative and client-based dissertation research model fuels Lipscomb's 90%+ completion rate for doctoral students.
Janel Shoun-Smith | 615.966.7078 |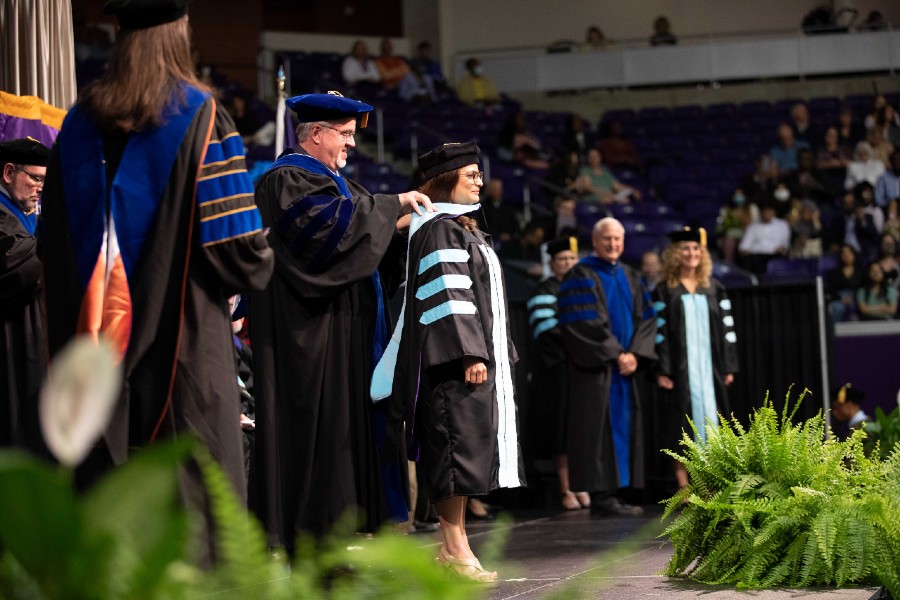 In graduate schools nationwide, students stalling out and not completing a doctoral degree is so common, they even have an abbreviation for it: ABD (All But Dissertation).
According to a research initiative launched by the Council of Graduate Schools, 10 years after beginning their doctoral studies, only 56.6% of students have completed their degree.
Lipscomb's Doctor of Education degree, however, for the past decade, boasts a 91.4% rate of students who have graduated or who are now on track to graduate. Of the 158 students from underrepresented racial categories in the program over the years, 85.4% have graduated or are on-track to graduate, also well above other programs nationally.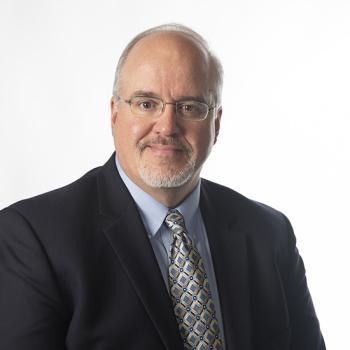 There are several choke points that can stall doctoral students as they move through their studies, said Trace Hebert, interim Dean of the College of Education and founding director of Lipscomb's Ed.D. program. Students may not be able to find a research partner; they may have trouble developing a meaningful topic or lack the social network to carry out the project or obtain access to the needed data.
When Lipscomb first established its Ed.D. program, discussion about these choke points for students working independently took place on the front end, and resulted in a collaborative program model and a client-based dissertation research approach that has proven highly effective in keeping students on track to graduate, said Hebert.
"The collaborative model prepares students to engage in high performance teams, including when it comes to dissertation research," he said. "This model mirrors how educational leaders actually operate in real educational environments and while conducting research."
Students working in groups on their dissertation allows students to support each other through the lows, Hebert said. "Because it's a team, because they are pulling each other along and pulling each other through the lows, that leads to a more than 90% completion rate," he said.
In addition, the client-based dissertation research model, "in which students conduct research on real-life educational topics for educational organizations with real research needs, removes many of the barriers to success that impact doctoral students across the nation," he said.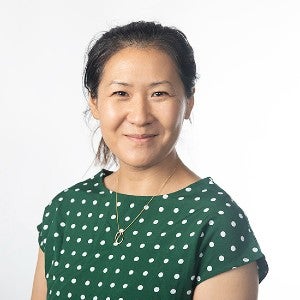 Each year, Alice Nie, assistant professor and the research coordinator for the doctoral program, seeks out local school systems, public and private schools, higher education institutions and other educational organizations that are seeking answers to problems. The organization and Lipscomb then enter into a memorandum of understanding with those organizations to partner in conducting the research project, well before the doctoral cohort students become involved.
The MOU provides a structure, formality and "a weight of responsibility on all parties," said Hebert, and includes the parameters of the study, the research need, proposed research questions and what data will be needed, among other aspects of the study.
"That removes one of the biggest obstacles in doctoral education. When students get to the research stage, they already have a willing client, who is ready to work with them, and who is eager to see their research-based findings and recommendations to their organization," he said.
Nie sets up enough MOUs to provide about 12 research studies per cohort, and students are grouped together based on their research preferences and interests. Nie has a database of more than 90 organizations that have contracted with the doctoral program for research over the decade.
Several clients, such as the Tennessee Independent Colleges and Universities Association, have partnered with Lipscomb multiple times. Nie works to offer a variety of research topics from across the nation and is now considering some international opportunities for future doctoral students.
In the 2021-2022 school year, 65 doctoral students were working on dissertation projects. Examples of research topics include assessing the effectiveness of the Tennessee Governor's Educational Literacy Summer reading pilot program; a Fisk and Vanderbilt universities bridge program to doctorates in STEM; and a middle school newcomer program at LEAD Cameron, a Nashville charter school.
 "One of the objectives of any College of Education should be active engagement with the education community," said Hebert. "Our doctoral program has been effective at this by both meeting the research needs of local organizations while also training and graduating hundreds of doctoral students who now serve in a wide variety of teaching and leadership roles in school systems, higher education, and education support organizations."