College of Education receives $1 million in grants to help remove barriers to teaching profession, fill shortages
Grants to prepare more than 200 teachers to serve Metro Nashville Public Schools and Hamilton, Montgomery and Williamson county school districts in Tennessee
Kim Chaudoin |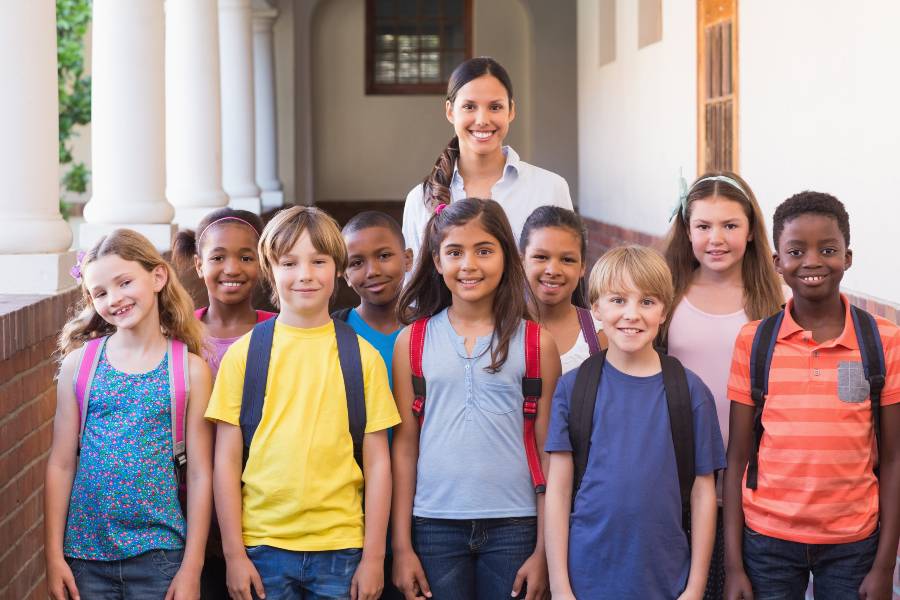 The Tennessee Department of Education (TDOE) announced this week that Lipscomb University's College of Education was one of 13 Educator Preparation Programs to be awarded Grow Your Own (GYO) competitive grants to form or expand state-recognized Grow Your Own Partnerships to increase access and remove barriers to the teaching profession as well as to fill shortages in critical subject areas. 
Through the $1 million in grants awarded to Lipscomb University, ten cohorts of teacher assistants, totaling 210 individuals from Metro Nashville Public Schools, Clarksville Montgomery County School District and the Hamilton County and Williamson County school districts, will have the opportunity to enroll in the College of Education's teacher preparation programs. The grant is specifically for teacher assistants to earn their teaching licenses with an endorsement in the areas of special education and English Language Learning (ELL) to help fill shortages in those areas across Tennessee, and their master's degree. In addition, Lipscomb's College of Education is partnering with the Nashville Teacher Residency on another GYO grant to prepare teachers for their ELL endorsement.  
"One of the things that we are the most excited about is the opportunity to help these districts grow the capacity within their own systems from educators who are already working in and have connections in their school systems," said Deborah Boyd, dean of Lipscomb's College of Education. "One of the most challenging issues in education right now is retention of new teachers. We believe that recruiting from within their local communities will aid in the retention of these teachers and ensure that they will have an impact for years to come."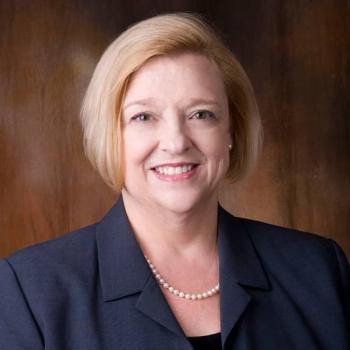 The Grow Your Own competitive grant funds partnerships between Educator Preparation Providers (EPPs) and Local Education Agencies (LEAs) to provide innovative, no-cost pathways to the teaching profession by increasing EPP enrollment and growing the supply of qualified teachers. Grow Your Own competitive grants are $100,000 each, with the TDOE awarding a total of $4.5 million in new funds this summer. The $1 million in grants to Lipscomb this month expands on the $200,000 in grants awarded to the university last October to expand its existing Grow Your Own partnership with Tennessee's Clarksville Montgomery County School District, which began in 2019. Through the previous GYO grants, a total of 46 teacher assistants in CMCSD had the opportunity to earn their K-5 teaching license with an endorsement in special education and their master's degree. Now, through this latest grant, Lipscomb's College of Education will be able to serve an additional 210 teacher assistants. 
"This is a great reflection of the reputation and quality of Lipscomb's College of Education through the hard work of our faculty and the strong relationships and trust that has been developed through the years," continued Boyd. "It also continues the long tradition of Lipscomb serving the districts around us in meaningful and lasting ways that will have an impact on these communities for years to come."
This grant opportunity removes barriers to the teaching profession by providing funds to entirely cover tuition, textbooks, and fees for all selected participants. In addition, GYO partnerships will increase the number of qualified teachers with high-demand licensures by providing participants with a no-cost education resulting in dual licensure OR initial licensure with additional endorsement to include grade or subject certification and special education or English Language Learners (ELL) certification.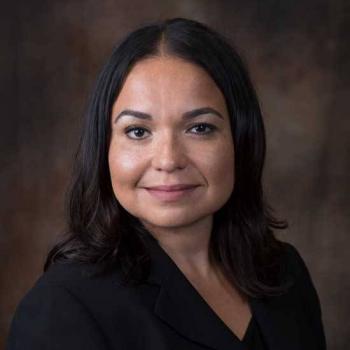 "We are thankful for the investment that the Tennessee State Department of Education is placing on our future classroom educators. And what is particularly meaningful to us is that these school districts value the quality of education that we provide here at Lipscomb and trust us to prepare the candidates they send to us to be effective from day one in serving the students in their classrooms, schools and communities," said Vanessa Garcia, director of the Instructional Practice Program and assistant professor of education in Lipscomb's College of Education. "It is an honor to see the interest in what we offer growing, and other school districts large and small are calling wanting to establish these kinds of partnerships with us. It is exciting to see the continued trust factor and relationships that we're building across the state growing because that means we are able to help make a difference in the lives of more students."
It is especially significant that these grants help grow teachers specifically in needed licensure areas.
"It's no secret that there is a teacher shortage, specifically in special education, across the country. This is definitely one area in which we need highly trained teachers," said Misty Parsley, director of special education programs and faculty advisor of the IDEAL program in Lipscomb's College of Education. "It's an honor to be able to work with over 200 paraprofessionals for counties across middle Tennessee. Many of them will receive an endorsement in special education. Whether they teach in a general education classroom, or work as interventionists, they will be prepared to meet the needs of all learners!"
TDOE's Grow Your Own initiative seeks to increase access to and success in the teaching profession as part of the Best for All strategic plan, which sets a vision for Tennessee to be the top state to become and remain a teacher and leader.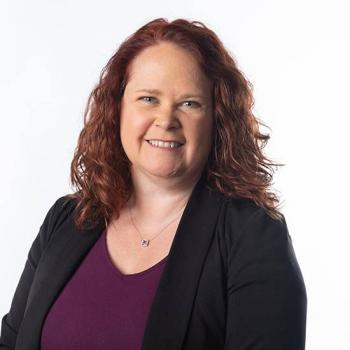 "The department is thrilled to see Grow Your Own partnerships flourishing across the state to further boost the state's teacher talent pipeline to provide all our students with a high-quality education," said Tennessee Education Commissioner Penny Schwinn. "This investment provides individuals with the opportunity to become a teacher for free and will continue to make Tennessee the best state to become and be a teacher. We are excited to continue to see the success of this program impact the state for years to come."
This is the latest recognition for Lipscomb's College of Education. In October, its undergraduate and graduate elementary teacher preparation programs were once again named among the top in the nation by the National Council on Teacher Quality (NCTQ). In the NCTQ's 2020 Teacher Prep Review: Clinical Practice and Classroom Management, Lipscomb University's undergraduate and graduate elementary teacher prep programs were among only 17 elementary programs in the country that earned an A in both clinical practice and classroom management, and serve as a model of excellence for others according to the NCTQ report. 
Since 2013, the National Council for Teacher Quality has consistently ranked Lipscomb's College of Education programs among the top in the nation, ranking them as high as No. 1 nationally in 2014. Lipscomb's undergraduate secondary teacher preparation program is among the 120 programs in the NCTQ book Start Here to Become a Teacher, and the organization gave Lipscomb one A+ and three A grades in various teacher preparation categories.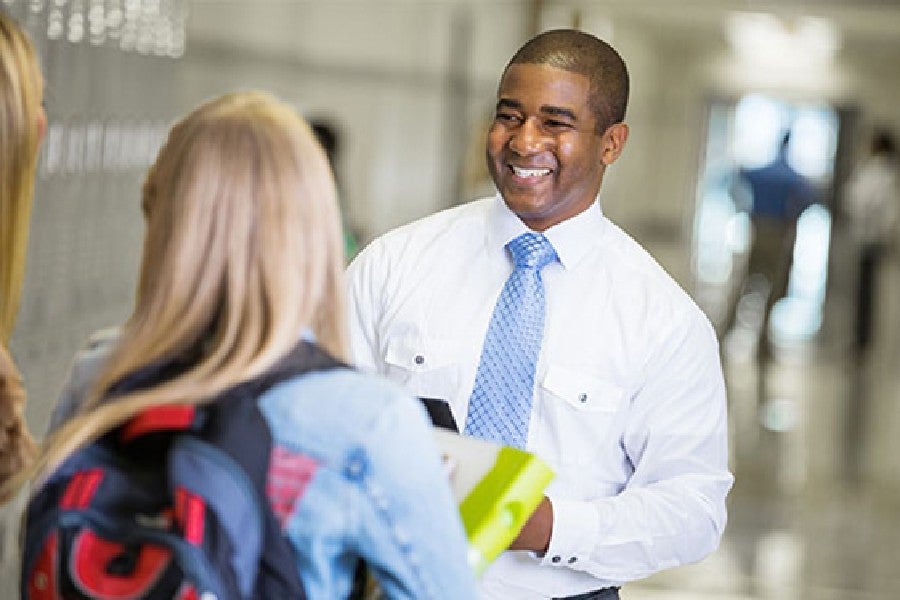 In 2015, the College of Education was ranked the No. 15 best value in the nation and among the 35 "Top Colleges for Content Preparation" in the nation by NCTQ. The College of Education was named the 2016 Model of Excellence in Partnerships by the Association of Independent Liberal Arts Colleges for Teacher Education among numerous other state and national honors in recent years. 
Earlier this year, more than 10,000 books were distributed to children in high priority schools in Metro Nashville Public Schools and Murfreesboro City Schools through a partnership between Lipscomb University's College of Education and Middle Tennessee State University as the result of a $50,000 grant from First Book. In addition, Lipscomb is consistently ranked among the top-rated teacher preparation programs Tennessee State Board of Education's Educator Preparation Report Card. In 2019, the College of Education was also awarded a $2.49 million grant from the Kern Family Foundation to develop an innovative leadership development program for principals focused on character, academic excellence and business acumen in the rising generation of leaders.