College of Education professors honored with award for their recent book
Emily Mofield and Megan Parker Peters received the 2019 Legacy Book award for "Teaching Tenacity, Resilience, and Drive for Excellence: Lessons for Social-Emotional Learning for Grades 4-8."
Kalli Groce |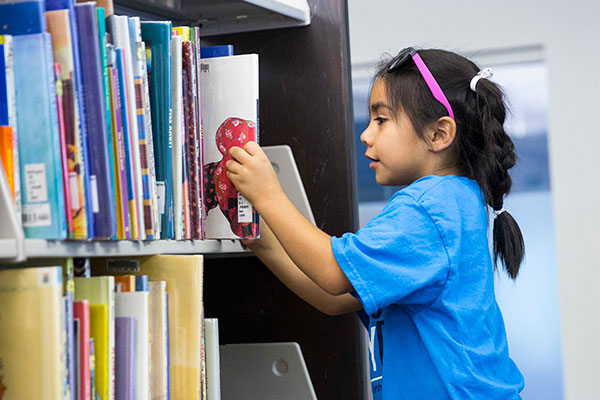 The College of Education's Emily Mofield and Megan Parker Peters were recently recognized for their book "Teaching Tenacity, Resilience, and a Drive for Excellence: Lessons for Social-Emotional Learning for Grades 4-8," which was chosen as the 2019 Legacy Book Award Winner by the Texas Association for the Gifted and Talented.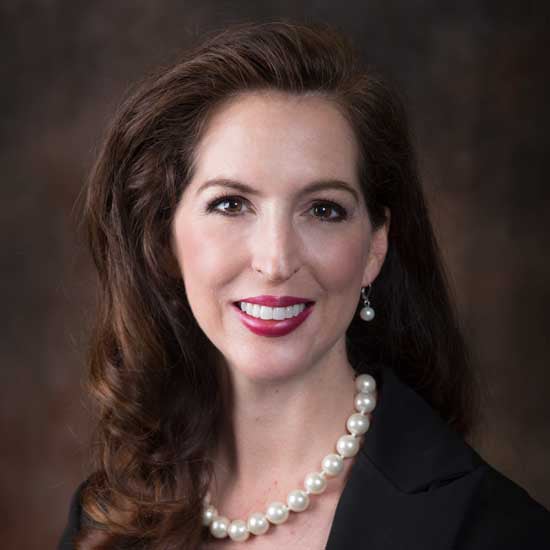 Mofield is assistant clinical professor in Lipscomb's College of Education teaching classes for the doctor of education program and gifted education graduate studies, and Parker Peters is associate professor of education and director of teacher education and assessment. Both understand the nuances of teaching gifted learners. 
"Teaching Tenacity, Resilience, and a Drive for Excellence" focuses on how to teach students tenacity and resilience, qualities that all students need to develop but that are especially important in the lives of gifted students. 
"All students deserve to learn something new every day. Many gifted students go through school friction-free and do not have opportunities to be challenged academically, which can eventually lead to problems such as underachievement," explained Mofield. "My passion comes from my experience in the classroom where my students came to a better understanding of themselves, their strengths and their potential as they interacted with more challenging curriculum. I love sharing with educators how to intellectually stimulate students so they can show and grow their academic talents."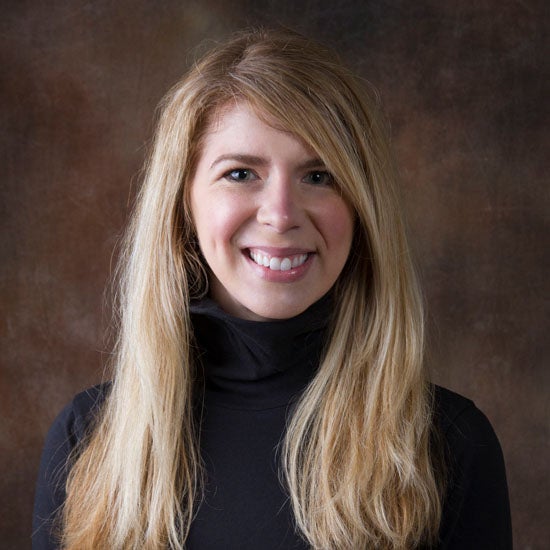 Mofield's work primarily focuses on developing appropriate curriculum for gifted and advanced learners. Her areas of research include perfectionism, implicit theories of intelligence (mindsets) and social-emotional learning. She has written many curriculum resources, and her research has been published in Gifted Child Quarterly, Journal of Education for the Gifted, Roeper Review and other notable academic journals.
In addition to being an associate professor at Lipscomb, Parker Peters is a licensed psychologist and school psychologist who focuses on the needs of intellectually gifted and twice-exceptional children. Her current research interests include examining the impact of perfectionism on coping, the relationships among socio-emotional factors and giftedness, and the academic and external factors that predict student success.
Their book, available from Prufrock Press, explores the idea of developing resilience to persevere in the face of setbacks. It gives teachers and parents actionable steps that will help their students develop the skills of tenacity and resilience, and it notes that these are skills that can be learned and improved upon. 
In Episode 24 of the podcast Mind Matters: True Grit—Fostering Tenacity and Resilience, hosted by Emily Kircher-Morris, Mofield and Parker Peters said they think it's important to note that giftedness or talent is malleable. After understanding who you are, you can take steps to develop who you are.
What is true grit?
The authors define tenacity as "a prettier word for grit. It refers to sticking to something; you keep on keeping on."
"We see tenacity as highly related to student interest. … We use this in the context of having tenacity toward a long-term interest or passion," said Mofield. "This is a way to help kids understand who they are, to understand their identity more completely, and then they're going to be more tenacious in pursuing something that is meaningful to them."
They defined resilience as "being able to overcome those obstacles that come your way." The concepts of tenacity and resilience both point to emotional intelligence, as well as to the popular conversation about a fixed versus a growth mindset, explored in depth in "Mindset: The New Psychology of Success" by Carol S. Dweck, world-renowned Stanford University psychologist.
"You don't have to be born with high levels of tenacity and resilience, but these areas can be nurtured and strengthened," said Parker Peters. "We want to show students how these emotions can actually influence the thoughts, the cognitions, and they can learn to be aware of and prepare for these patterns to support them to be more productive with their behaviors and actions instead of allowing these emotions to take away from their goals and their progress toward their goals."
"This is very much related to curriculum and lack of challenging curriculum," said Mofield. "We are all about helping kids understand what's meaningful to them and chase that passionately instead of avoiding things that would threaten their identity. So it's really getting to the heart of what school should be about anyway: a love of learning instead of a fear of failure."
Recognition for a book well done
This book is a useful guide for educators and parents of gifted students. The TAGT Legacy Book Awards honor outstanding books published in the United States that have long-term potential for positively influencing the lives of gifted individuals and contribute to the understanding, well-being, education, and success of gifted and talented students. TAGT is the nation's largest state advocacy group of its kind, providing more than 4,000 members a forum for exchanging ideas and information about the education of G/T students. 
" 'Teaching Tenacity' is not a magic pill that will instantly motivate our students to strive for academic excellence. Instead it is a series of thoughtful, research-based lessons that will provide our middle-grade students with the tools to make the pursuit of excellence a lifelong endeavor," said Jenny Randall of MiddleWeb, a website focused on middle school and the middle grades that provides resources for teachers, school leaders, parents and others interested in the success of young adolescents. 
Mofield was also recently presented with the 2019 Jo Patterson Distinguished Service Award, which is presented to an outstanding individual in the state of Tennessee who has made a significant contribution to the field of gifted education over an extended period of time (at least five years or more). This year, she also received an award given by the National Association for Gifted Children for co-authoring exemplary gifted curriculum. 
Parker Peters was also awarded the 2017 Jo Patterson Award for distinguished service to gifted students in Tennessee. Both Mofield and Parker Peters were the recipients of the National Association for Gifted Children's Hollingworth Award for research on achievement motivation.
Together, these professors are influencing educators and parents of gifted students, emphasizing the importance of tenacity and resilience in their lives. It is critical for all students to find meaning in the work they do, and improving these abilities to push through and even enjoy facing challenges in their paths can help students reach long-term goals. 
For more information about the College of Education's gifted certification program, visit https://www.lipscomb.edu/academics/programs/gifted-education.