College of Education launches first master's and certification teacher apprenticeship programs in Tennessee, gives opportunity to become a teacher for free
US Department of Labor, Tennessee Department of Education funding removes financial barriers to pave way for teacher workforce development
Kim Chaudoin |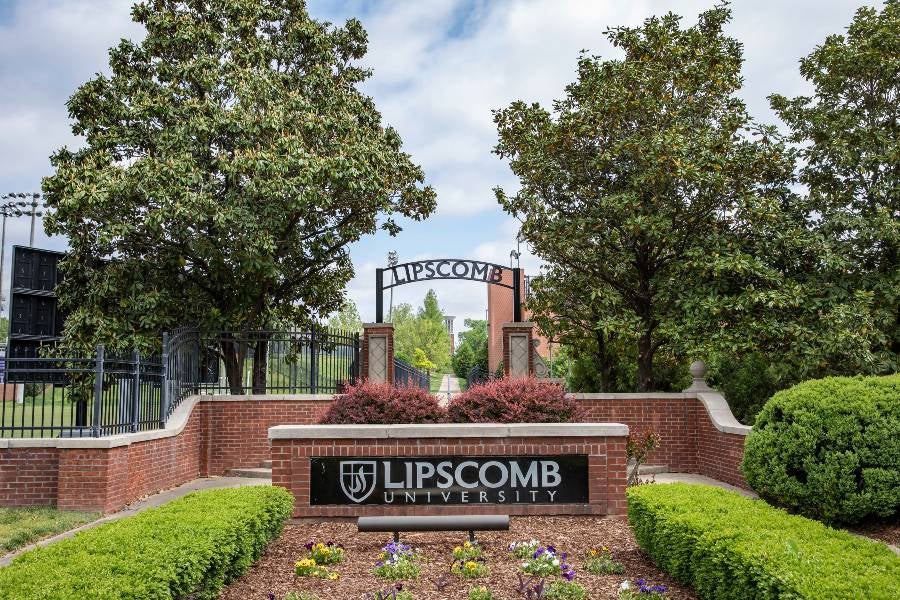 Lipscomb University's College of Education, with one of the top teacher preparation programs in Tennessee and in the nation, is launching two new innovative teacher apprenticeship program models to create a pipeline of teachers to fill workforce needs across the state. Lipscomb University is launching the first master's and certification teacher apprenticeship programs in Tennessee and one of the first of its kind in the nation. 
The program is a collaboration with the Tennessee Department of Education (TDOE) and the U.S. Department of Labor to remove financial barriers for those who have undergraduate degrees but are seeking teacher licensure. The Teacher Occupation Apprenticeship program is a partnership between school districts and Educator Preparation Provider (EPPs), like Lipscomb, which will further the state's and nation's efforts to extend the teacher pipeline and address teacher shortages. Lipscomb University has established its first degreed teacher candidate apprenticeship program with the Clarksville-Montgomery County School System (CMCSS).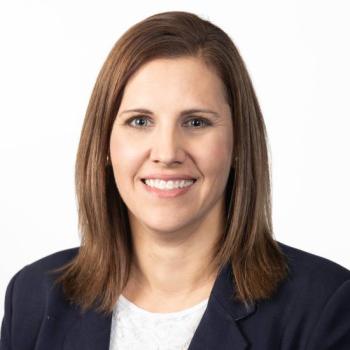 "We are pleased to be able to build on  Lipscomb's existing Grow Your Own (GYO) partnership with the Clarksville-Montgomery County School System which was formed two years ago," said Leslie Cowell, dean of Lipscomb's College of Education. "That existing program provides free tuition for students in the program and through funding from the Department of Labor, the new component removes other financial barriers that stand in the way of students pursuing their educational dreams. We look forward to the significant impact this will ultimately have for years to come on students in the Clarksville-Montgomery County School System who will be taught by these individuals." 
This new apprenticeship component provides access to federal funding that removes additional financial barriers and provides support for teacher candidates, such as the cost of books, transportation, childcare and other costs that could interrupt their progress toward licensure, giving teaching candidates in the program the opportunity to earn their degree for free.  
"I believe Grow Your Own programs are the future of education," said Vanessa Garcia, senior program director in Lipscomb's College of Education. "We have already been experiencing a significant national teacher shortage. This residency model and partnership provides school districts with new opportunities to combat teacher shortages. Together, we want to stay committed to removing any barriers to becoming a teacher and effectively prepare candidates for the classroom."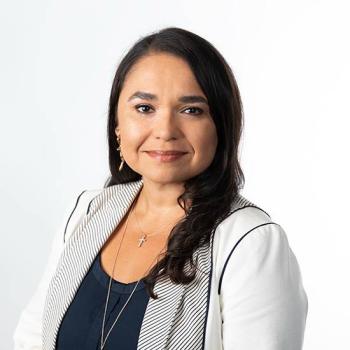 Lipscomb's program is a two-year program offered for candidates that already possess a degree and are seeking high-quality training for a teaching license. The program is designed for the teacher candidate to study under a "master teacher," selected by the school district, while enrolled in university coursework. Apprenticeship programs are high-quality, industry-driven, work-based learning pathways that provide individuals with hands-on work experience while earning a wage that increases during the progression of the program. 
The Lipscomb-CMCSS apprenticeship has four main objectives:
to prepare highly effective teachers who possess deep content and pedagogical knowledge,
to address the equity gap by focusing on selecting diverse educators who reflect the Clarksville community,
to strengthen CMCSS' Grow Your Own pipeline by partnering and focusing on teacher education candidates from recruitment, teacher preparation at the baccalaureate level, and professional induction into a community that will benefit and
to prepare teachers to effectively serve the students in their classrooms and the greater Clarksville community. 
"TDOE is proud to sponsor two new innovative Teacher Occupation Apprenticeship models. Establishing additional pathways for high-quality educator training and preparation is of the utmost importance as we extend the teacher pipeline and address teacher shortages," said Tennessee Commissioner of Education Penny Schwinn. "We know our educators work hard each and every day to best support students' success. Offering no-cost, relevant training pathways ensures every child has the teacher they need, and deserve. Congratulations to the newest class of registered apprentices, and congratulations to Clarksville-Montgomery County Schools and Lipscomb for their strong partnership!"
This partnership provides an initial dual licensure in K-5 and special education or an initial license in middle grades with an ELL endorsement and a Masters degree in education to current degreed educational assistants and interested community members. These licensure areas were specifically selected to help address the effects of the CMCSS shortage of special education teachers and middle grades teachers. Under this partnership, educational assistants and community members who have already shown promise working with students in the district will pursue their teaching certification and master's degree. During the first year, participants work in a residency model as full-time teacher residents in K-5, SPED, middle grade ELA or math classrooms. They are guided by a mentor teacher and are given responsibilities and competencies to pass before the end of the year.
"These teacher candidates study under a master teacher for a full year before they have their own classrooms," explained Garcia. "That model creates a more than 86% retention rate compared to teachers entering the workforce without having the opportunity to learn under the master teacher model. We know that when we follow this model, teachers experience more success. We know that it works and it is a strong solution to the challenges that school systems face."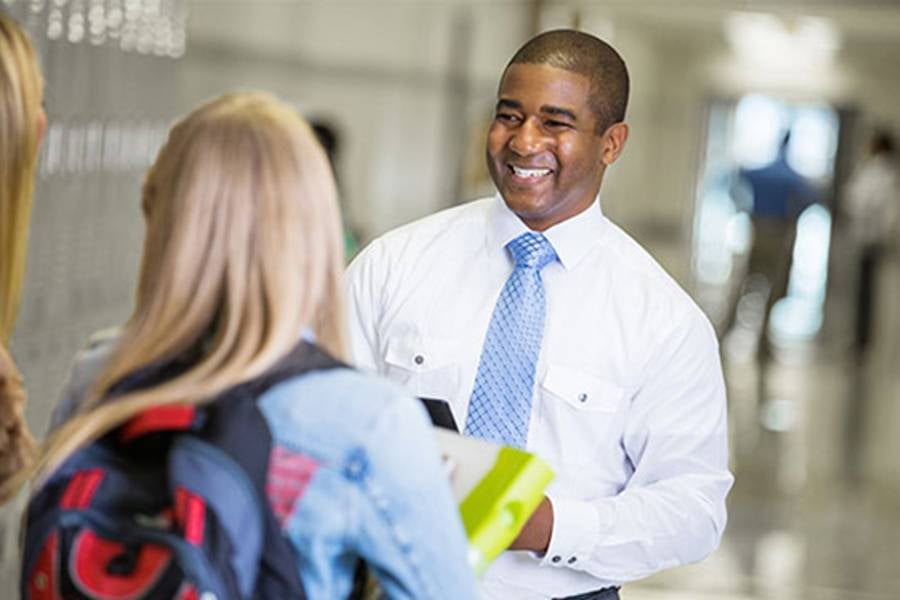 Since the beginning of the GYO partnership with CMCSS, the program has enrolled five cohorts. Earlier this month, 21 CMCSS students from the first cohort graduated with a Master of Education degree and a teaching license in K-5 and Special Education. This is an 97% retention rate over a two-year period. Of the 21 who graduated, 100% of them have just completed their first year of teaching. 
Currently there are 93 teacher candidates across all cohorts who are finishing their first year of teaching, beginning their first year in the fall or beginning their residency year this fall. 
"Because of this partnership, CMCSS has an effective model to address the teacher shortage and increase teacher diversity," said Garcia. "We are ensuring that this work provides opportunities for all who want to become teachers in the state of Tennessee."
Grow Your Own (GYO) partnerships are strategies emerging across the country to help fill the teacher shortage gaps. GYO partnerships focus on increasing access and removing barriers to the teaching profession, filling shortages in critical subject areas, increasing the diversity of the teacher workforce and developing and retaining teachers from the local community.
This is Lipscomb's latest GYO partnership. Last month, university officials announced the Leading and Innovating for Future Teachers (LIFT) program through which Lipscomb will provide full tuition and fees for a cohort of 10 Metro Nashville Public Schools students every year to enter the teacher preparation program beginning in Fall 2023, which means a total of 40 students will receive full tuition through the program during any given school year once the program is fully populated in four years. The mission of LIFT Off to Lipscomb is to recruit and retain teachers in the areas most needed by MNPS. Through this partnership, aspiring teachers would be recruited from local high schools, prepared to be ready the first day they enter their own classrooms as teachers and return to MNPS schools. This includes early teaching contracts, personalized degree programs, experience with high-quality faculty, content and field experiences.
In addition, beginning this fall, Lipscomb is offering a new Christian Schools Partnership, designed to fill teacher shortages and preparation gaps in K-12 Christian schools. Lipscomb University developed this unique program to create a pipeline of teacher candidates for faith-based schools and to better prepare those who are already teaching in these schools.
Last summer, the university was awarded $1 million in Tennessee Department of Education GYO grants to provide 10 cohorts of teacher assistants, totaling 210 individuals from MNPS, Clarksville-Montgomery County School District and the Hamilton County and Williamson County school districts the opportunity to enroll in Lipscomb's teacher preparation programs. In addition, Lipscomb's College of Education is partnering with the Nashville Teacher Residency on another GYO grant to prepare teachers for their ELL endorsement. In October 2020, Lipscomb received $200,000 in TDOE grants to expand its existing GYO partnership with Tennessee's Clarksville-Montgomery County School District, which began in 2019. In addition, Lipscomb, funded by a private grant, launched the Pionero Scholars Program in 2015 to bridge the culture gap between students and teachers by recruiting MNPS students who want to go into the teaching field and who reflect the diversity of Nashville to create a pipeline of students returning to teach in their home communities.
About Lipscomb University's College of Education
Lipscomb University's College of Education is consistently recognized as one of the most effective teacher preparation programs in Tennessee and in the nation. Last fall, the Council for the Accreditation of Educator Preparation (CAEP) announced that Lipscomb University is one of 26 providers from 17 states and the United Arab Emirates to be recognized for quality and excellence as recipients of the 2021 Frank Murray Leadership Recognition for Continuous Improvement. Lipscomb once again earned high marks on the 2021 Teacher Preparation Report Card released earlier this year. This marked the 10th year that state data on the effectiveness of new Tennessee teachers indicates it is one of the most effective teacher preparation programs in the state. In 2019, the College of Education was also awarded a $2.49 million grant from the Kern Family Foundation to develop an innovative leadership development program for principals focused on character, academic excellence and business acumen in the rising generation of leaders. Since 2013, the National Council for Teacher Quality has consistently ranked Lipscomb's College of Education programs among the top 25 in the nation, ranking them as high as No. 1 nationally in 2014