College of Business announces academic leadership appointments
As spring semester is underway, new leaders to continue to build growing College of Business programs.
Office of Public Relations & Communications |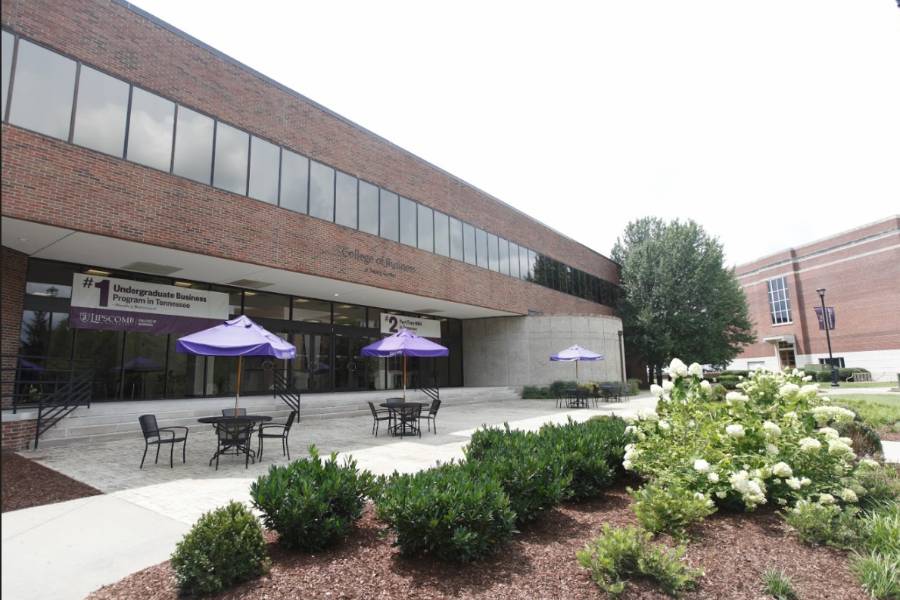 Dr. Bart Liddle is assistant dean for health care programs in the college. In this role, Liddle oversees the College of Business's Master of Management Health Care and the new Master of Health Administration programs.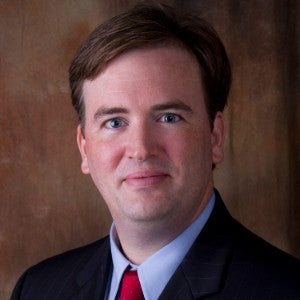 Liddle, also assistant professor of management, has two decades of industry experience. He began his career at KPMG and then spent almost 15 years at HCA's corporate offices in Nashville. During his tenure at HCA, Liddle had the opportunity to serve in roles in audit, information technology, finance and operations. He is a CPA, has earned his MBA and completed his Ph.D. in health services administration at the University of Alabama at Birmingham. His primary areas of interest are examining the use of technology and innovation in the realm of health care.
Dr. Rick Holaway has been appointed chair of the Department of Management, Entrepreneurship and Marketing. He is also director of the college's Fast-Track Master of Business Administration program.
An assistant professor of marketing, Holaway served 15 years overseeing the enrollment at Lipscomb prior to his faculty appointment in the College of Business. Most recently he served as the vice president for enrollment management.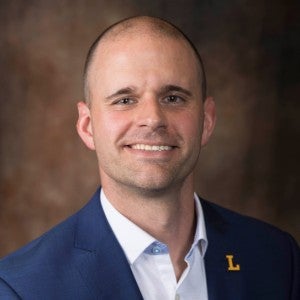 Holaway, a graduate of Lipscomb University, increased undergraduate enrollment for the university by 25 percent since he took the helm in 2004. In the same time period, he increased first-time freshman enrollment by 39 percent—this during a time of economic downturn and increased unrest in higher education. Holaway received his B.S. and MBA from Lipscomb University and his Doctor of Business Administration from George Fox University.
"In the highly competitive market that the College of Business finds itself in, success is a team effort. We are blessed with several in the college who are proven leaders and accept the challenge," said Ray Eldridge, dean of Lipscomb's College of Business. "Two of those are Dr. Holaway and Dr. Liddle. Both of these roles are key in continuing to make the college one of the top in Tennessee and across the country."
Longtime accounting professor Dr. Perry Moore has been appointed to the Charles E. Frasier Chair of Accountancy. Moore is director of graduate business programs and professor of accounting.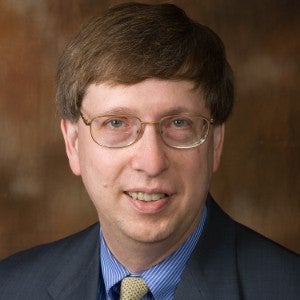 "Dr. Perry Moore is one of the giants of Lipscomb Accounting along with legendary accounting professors Axel Swang and Charles Frasier. For more than 30 years, Perry has been teaching and training young accountants in Lipscomb's College of Business. Without question, he is passionate about shaping the minds and ethics of young accountant," said Eldridge. "Perry is an excellent faculty member, administrative leader, student counselor and campus servant who has had an impact on the lives of our students for many years."
Perry succeeds Charles Frasier, longtime Lipscomb accounting professor for whom the chair is named, who retired last year after being on faculty at Lipscomb for more than 40 years.  
He is a CPA, a Certified Internal Auditor, a Chartered Global Management Accountant and is certified in Risk Management Assurance.
A Nashville native, Moore graduated from Lipscomb with a degree in accounting and then completed his graduate studies at the University of Alabama and the University of Georgia.
He is a member of the Professional Ethics committee of the Tennessee Society of CPAs. He has also directed the society's Accounting Academy, a program to attract high school students to accounting careers. He serves as an at-large member of the Nashville chapter's board. Moore has served as chair of the Institute of Internal Auditors' Regional Conference Committee and is a past-president of their Nashville chapter. Moore has served as president of Delta Mu Delta, an international honor society for business administration majors.
Moore provides training for CPAs across the state of Tennessee on professional ethics. He serves as a member of the CPE Standards Working Group for the National Association of State Boards of Accountancy. In 2015, the Accreditation Council for Business Schools and Programs honored Perry with their International Teaching Excellence Award. He has also received teaching awards from the Tennessee Society of CPAs, Lipscomb University and the University of Georgia.
Lipscomb's College of Business is one of the fastest growing in the university, with more than 600 undergraduate and graduate students and 16 undergraduate and four graduate programs, touting a 95 percent overall job placement rate for 2016 and thousands of alumni around the world. It has been recognized nationally as a leader in business education. 
The college has been named the No. 1 Undergraduate Business Program in Tennessee for three consecutive years by both Bloomberg Business Week and Poets & Quants and the No. 2 part-time MBA program in Tennessee in 2016 by Bloomberg Business Week. In addition it was named the No. 1 accounting program in Tennessee and No. 2 in the nation in 2017 by Christian Universities Online. Earlier this month, 2018 College Factual ranked Lipscomb's accounting program the number one accounting program in Tennessee for the second consecutive year and one of the top 50 programs in the nation. The department of accounting also earned a ranking of 12th in the nation and number one in the state of Tennessee for the second consecutive year for Best Accounting Programs for Veterans. 
Want to know more about Lipscomb's College of Business? Visit business.lipscomb.edu.